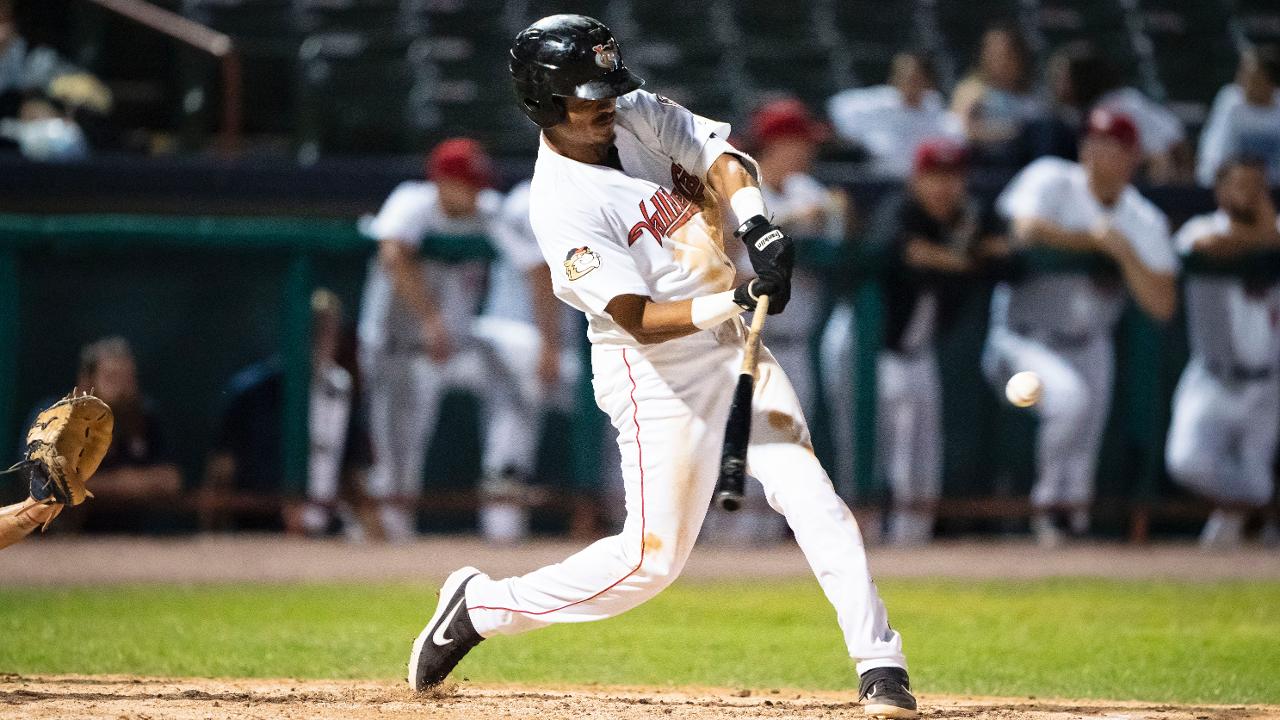 TROY — The ValleyCats kept up their winning ways on Thursday night as they beat the State College Spikes in the second game of the series, 4-3.
The ValleyCats entered the top of the ninth up one run, but State College quickly began to threat. Andrew Warner led off the frame with a double to put a runner on second with no outs. The next batter, Dariel Gomez, hit a flare to center field to potentially tie the game.
However, ValleyCats centerfielder Luis Guerrero, making his team debut as an eighth round draft pick this year, had other ideas. He threw a strike to catcher Nate Perry to tag Warner out at home and preserve the lead and eventually the game.
"I was charging pretty hard and it was a soft hit. I saw (Warner) touching third when I got the ball so I knew I had a pretty good chance to get him out," Guerrero said.
The ValleyCats are pretty local to Guerrero, who grew up in Mamaroneck, less than three hours from Troy. He was drafted out of Miami-Dade Community College, where he played for two years. His father was in attendance at Thursday's game.
"It was awesome, just playing in New York, obviously I'm from here, I could feel the crowd behind me," he added.
Catcher Nate Perry said of the play, "When it's getting late and the grass is a little slippery, (the ball) skids off the grass pretty quick, but he gave me enough of a long hop and it was perfect."
Perry had a solid night hitting as well, hitting a first-inning home run, his second roundtripper in three games. AJ Lee also came up with some power, hitting his second home run of the year in the fifth inning, a go-ahead homer.
"When you hit a home run to take the lead back that's always pretty special and it just kind of kick-starts our offense from there, we put some good swings on some balls after that," Lee said.
"That's who we are as an organization. We like to hit home runs, draw walks and steal bases so that's kind of what we did tonight overall. We only had (six) hits, two of them were homers, that's something that we like to see because that's what ultimately puts runs on the board," said acting manager Jason Bell. Bell, a fundamentals coordinator for the Astros' organization, ran the team for a second straight night while manager Ozney Guillen served the second of a two-game suspension.
The win improves the ValleyCats to 11-14 on the season and they have now passed Vermont for third place in the Stedler Division.
Going streaking
The ValleyCats have now won four games in a row, their longest winning streak of the season.
Up next
The ValleyCats and Spikes will close out the three-game series on Friday night at Joe Bruno Stadium.