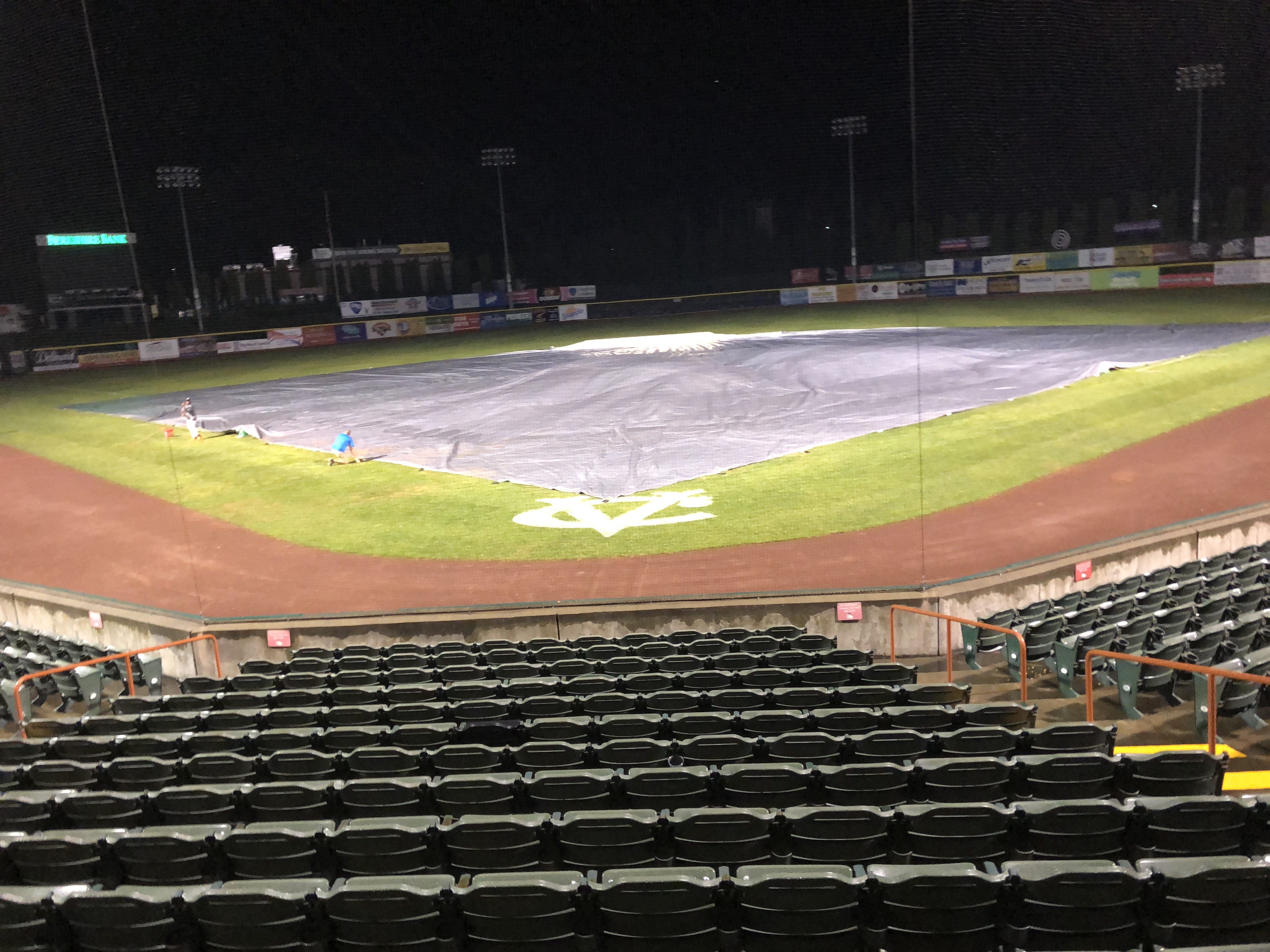 TROY — The ValleyCats did all they could on defense but the Batavia Muckdogs and the weather had other plans as they dropped the game 1-0 in a six-inning, weather-shortened contest Tuesday night.
Weather had been surrounding Joe Bruno Stadium all night long and finally came to fruition in the sixth inning, with lightning flashing around the stadium often, prompting home plate umpire Tyler Witte to pull the ValleyCats, who had taken the field for the top of the seventh, off the diamond at 8:31 p.m.. With heavy rain during the evening and another cell expected and still with lots of lightning around, the game was called after six full innings at 9:14 p.m. following a 43-minute delay.
This is the second rain-shortened game for the ValleyCats this year. The other was a six-inning, 4-1 win at Brooklyn on July 23.
"I talked to the umpires and there was a lot of lightning, even before we stopped the game," ValleyCats manager Ozney Guillen said. "I've said a million times, we're not here to win games, I can't risk one of my guys being hurt, especially as this point in the year."
Before the game was delayed, the ValleyCats once again struggled to get hits after they were no-hit by the Connecticut Tigers on Sunday. They only got one hit, a third inning single by Deury Carrasco. He was later tagged out on the bases following a play where he extended himself too far off second base after he got there on a ground ball, and was tagged out between second and third. That is just one of a long line of baserunning mistakes by the ValleyCats this season.
After Tuesday, the ValleyCats have now gone 19 2/3 innings without a run, and only have one hit over the past 15 1/3.
Things went a little better on the mound. Blair Henley got the start and threw four shutout innings, allowing only two Muckdog hits. He struck out four and did not issue a walk. The lone Batavia run came in the fifth off of reliever Ronel Blanco, which was an RBI single off the bat of Andres Sthormes to score Julian Infante. Henley is having a great campaign in Troy, and lowered his ERA to 0.53 in 17 innings pitched in Tri-City.
"It felt good, kind of like the other outings. Curveball early on, I wasn't really hitting with it then after I figured it out it was better. Slider was better, some of them were a little bit inconsistent again but my fastball was in the zone and my change-up was down, so that helped," Henley said.
The ValleyCats fall to 16-26 on the year, and will play the second of three games on Wednesday night against Batavia at 7 p.m..