HS Featured
The trick play strikes again, Hoosic Valley baseball captures fourth straight title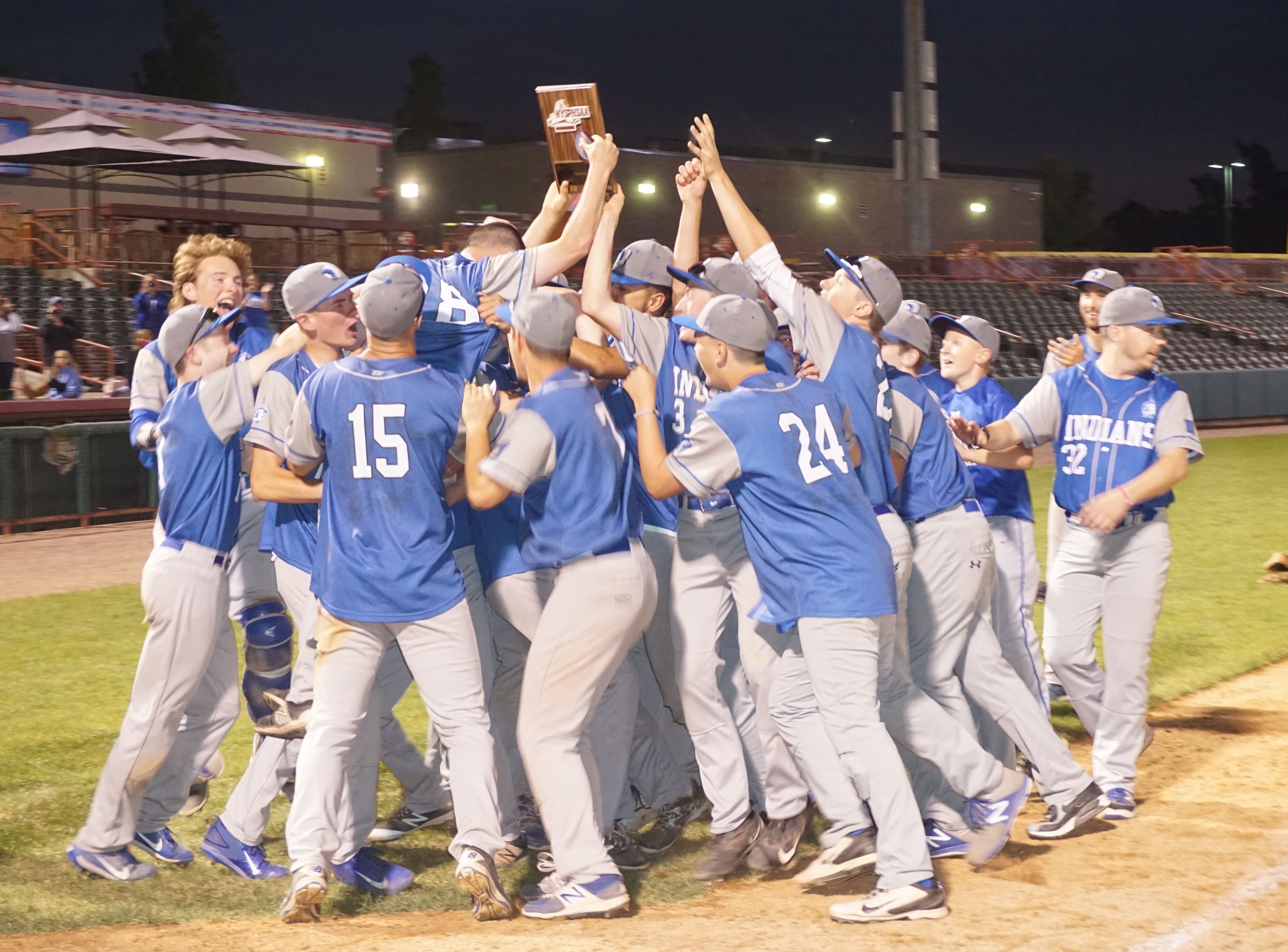 TROY — With a trip to the state tournament on the line, the Hoosic Valley High School baseball team used their trademark play and a non-threatening freshman to pick up their fourth straight Section II title on Tuesday evening at Joe Bruno Stadium.
In George Brooks' time as head Hoosic Valley baseball coach, few things have terrorized Section II quite like his "hidden ball play" which won Sectional titles in 2014 and 2015. Fast forward three years and the same play would affect the outcome of another Class C championship game.
With Greenwich's lead runner Brendan Scout threatening, the Indians executed their heist and tagged the three-sport athlete at second,
Though he didn't call the play, the Hoosic Valley coach admits it was successful: "It took the edge off and took their breath away,"
A few minutes later, with the contest all tied up at two apiece in the bottom of the sixth inning, freshmen Nick Santiago became an unlikely hero. The first year varsity player made contact and plated the game-winning run off a soft hit to the gap between second and first base.
"I was a little anxious," Santiago said post game. "I told myself that I had to calm down. I had to provide for these seniors that have mentored me through this year."
Provide he did, as the hit sparked a five-run Hoosic lead and would produce the eventual final score of 6-2.
"My man Nick is 3 for 25, he's had a rough year," Brooks went on to say. "Something kicked in the last few games, so we've been going to him. What a huge hit? It was unbelievable."
Hoosic Valley advances to take on the Section 10 champs in the sub-regional round of the state tournament on Thursday, June 1 in Gloversville. First pitch is set for 5:00 p.m. at Park Terrace Elem.
-Dylan Rossiter – @ByDylanRossiter – [email protected]