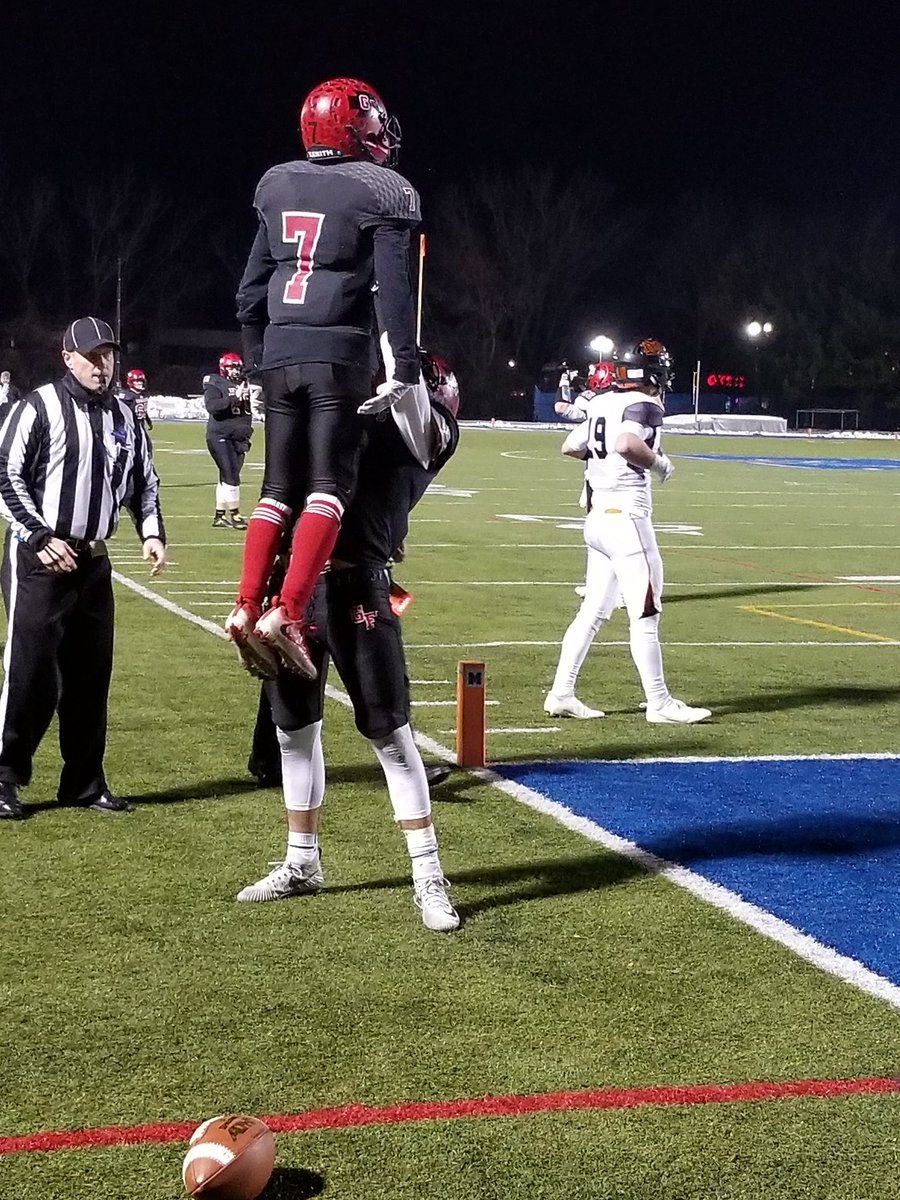 MIDDLETOWN — The Glens Falls High School football team is headed back to the state super bowl after beating Marlboro 48-28 in the semifinals Saturday.
The Indians, 10-2, dominated in the first half. Senior quarterback Joseph Girard III, who has committed to play Division I basketball at Syracuse University next fall, converted two touchdown passes and sophomore running back Aalijah Sampson added two more of his own.
Glens Falls scored 13 unanswered points in the third quarter, including an 80 plus yard scoring run form Sampson.
"He (Sampson) is amazing," Girard told Section 9 Insider. "A lot of the time, all I have to do is throw him the ball and he'll make plays. I could throw him a two yard pass, and he could probably turn it into a 99 yard touchdown if he needed to. He follows his blocks, reads his keys and he was a huge part of our win today."
Sampson delivered his fourth touchdown of the day on a 14-yard run to give the Indians a 48-21 advantage as the clock clicked to 3:34 remaining.
Glens Falls is one win away from another state championship. The team will face Section V Batavia at the Carrier Dome on Nov. 24 at 12 p.m.