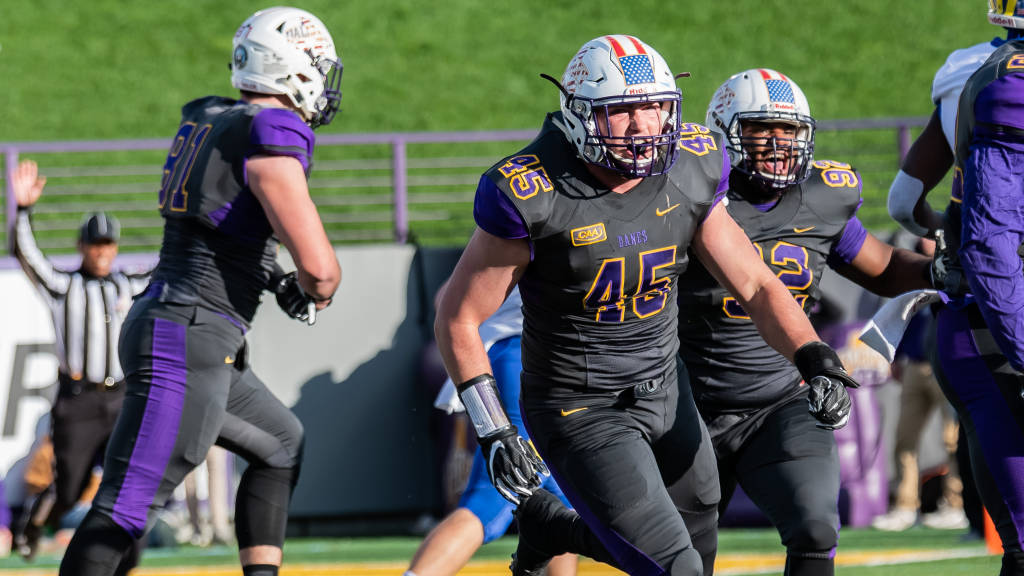 ALBANY — The University at Albany football team suffered its fifth straight loss Saturday, falling to No. 13 Delaware 21-16 on a blustery afternoon with sustained winds of 25 miles per hour.
Sophomore running back Karl Mofor gave the Danes their first lead of the game, 16-15, with a four-yard run three minutes and 16 seconds into the fourth quarter. But Delaware's Kani Kane scored with 18 seconds left on a 14-yard touchdown run to ultimately lift the Blue Hens to victory
"I thought we played really, really hard against a good football team. It's just disappointing to lose a heartbreaker," coach Greg Gattuso said post game. "…I know we're going to come back next week and play a great one."
Mofor and redshirt junior running back Elijah Ibitokun-Hanks led UAlbany's 128-yard ground game. Ibitokun-Hanks started the second-half scoring with a 7-yard touchdown run that pulled UAlbany within two, 12-10, less than four minutes into the third quarter.
UAlbany's defense shined in the loss, limiting one of the Colonial Athletic Association's top offenses to 268 yards. The defensive effort was highlighted by a first-half goal-line stand during which the Great Danes stopped the Blue Hens on four straight plays from the 1-yard line. Danny Damico led UAlbany with ten tackles (five solo).
The Great Danes next travel to Durham, N.H., to face New Hampshire at 1 p.m. Saturday. The Wildcats will be coming off a 35-24 win over No. 3 James Madison.