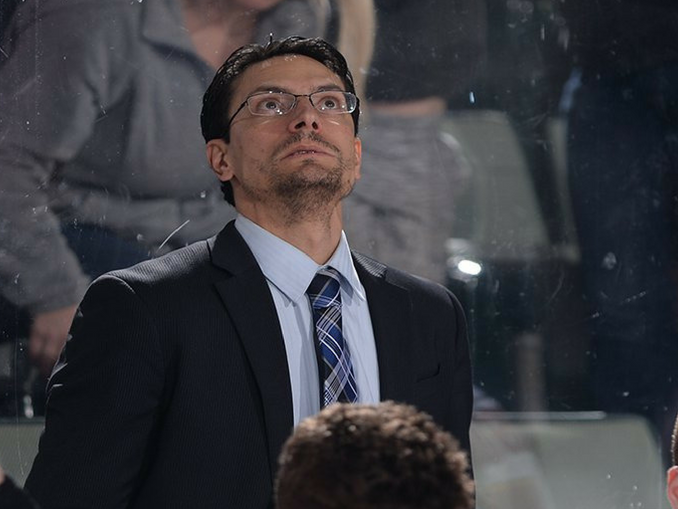 GLENS FALLS — The Adirondack Thunder announced Monday that head coach Brad Tapper has taken an assistant coach position with the AHL's Grand Rapids Griffins and will not return to Glens Falls for next season.
In Tapper's first and only season at the helm in Glens Falls, he oversaw the team reach the Eastern Conference finals, the furthest a Glens Falls-based team had reached in the postseason since the Adirondack Red Wings reached the Calder Cup finals in 1992.
In the regular season, the team finished with a record of 41-24-3-4 and won the North Division title.
"I could not have asked for more in my first season as a Head Coach," Tapper said in an official statement. "The Thunder is a first-class organization with incredible staff, players and a truly amazing fan base. I would like to thank Jeff Mead, Ed Moore and the Civic Center Coalition for the opportunity they gave me. I am excited to take the next step in my career to the American Hockey League, but me and my family will always remember fondly our time in Glens Falls. I wish nothing but the best for the Coalition, Coach Loh and the future of Adirondack Thunder hockey."
"At the ECHL level, our role is to prepare players, coaches and staff to advance their careers and ultimately reach the National Hockey League," General Manager Jeff Mead said in his statement. "We are extremely proud that we were able to help Brad reach the next rung in his coaching career. He was the best hire we could have made for our inaugural season owning the franchise and what he and Coach Loh accomplished this season is nothing short of incredible. We wish Brad and his family the very best in his future."
The team said that a search for a new coach is underway, and that hire will become the team's third head coach in three seasons.