Regional Sports
LeBron's decision has nothing to do with championships
His decision to be a Laker was about transcending basketball.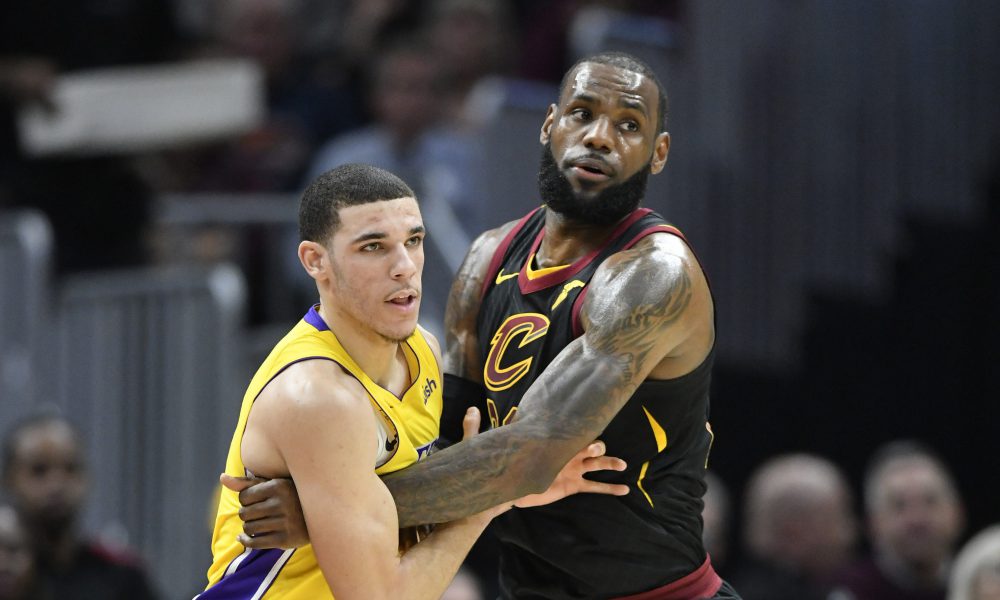 In LeBron James' recent installment of his decision, Klutch Sports Group mentioned in a press release on Twitter that he and the Los Angeles Lakers agreed to a four-year, $154 million deal on Sunday.
This was news alright, but there was not much reaction of him playing for the Lakers outside of Lakers fans. Most basketball fans were not outraged or thrilled. Maybe being ambivalent was the best way to describe it.
Besides delusional Lakers fans, most basketball wonks and basketball fans know going to the Lakers is not James' best shot of winning a championship. They thought he would be signing either with the Philadelphia 76ers or Houston Rockets, so he can continue his pursuit of matching Michael Jordan's championships of six.
James' decision to go to the Lakers showed that winning championship is not a priority for him. He signed with them that transcends basketball such as enjoying quality of life in Brentwood, being a Hollywood star one day, seeing his son getting a chance to hone his skills at a prep school in Southern California next year and wanting to join Laker greats such as Kareem Abdul-Jabbar, Jerry West, Elgin Baylor, Magic Johnson, Shaquille O'Neal and Kobe Bryant that wore the purple and gold. In other words, it was more of a business opportunity rather than basketball reasons.
There's no way he is winning a championship with this Lakers roster as currently constituted, and he knows this, too. The Golden State Warriors are the team to beat, no matter what decision he made, and they got even better by signing DeMarcus Cousins on Monday to a one-year, $5.3 million deal. Sorry, but a roster of Lance Stephenson, Rajon Rondo, JaVale McGee, Lonzo Ball and couple of intriguing young players in Kyle Kuzma and Brandon Ingram won't have the Warriors and Rockets up at night worrying about them.
If anything, the Lakers are more like a sitcom show with so many high maintenance characters. Only thing interesting about James signing with the Lakers is how he will get along with the Ball family. Make no mistake. Lavar Ball, the father of Lonzo, isn't changing for anyone, and that includes the newly-minted Laker. If Lavar's son and the King don't get along, it will get ugly from Lavar's end. Already, Lavar and LeBron got into it last year when he mentioned LeBron's sons that got the King annoyed and upset.
The Lakers know this, and that's why they are trying to dangle Ball in a trade, so that his father won't be a distraction to James and the organization. Good luck to that. Not even the Knicks would be stupid enough to get involved in this nonsense.
If the Lakers think the San Antonio Spurs are going to hand them Kawhi Leonard, they don't know how Spurs coach Gregg Popovich does business. He is not in it to help them, especially when they were the Spurs' rivals in the last decade. Even if Leonard holds out this entire season out of principle to spite the Spurs, he is not going anywhere despite him being a free agent after next season.
James is going to have to settle for a playoff appearance with his teammates this coming season and hope for the best with other free agents signing with the Lakers next year. There is no guarantee that may happen considering no prominent star had any interest in playing with him in Cleveland and his Cavaliers teammates such as Kyrie Irving, Kevin Love, Isaiah Thomas and several others couldn't stand playing with him because he grates on them. Some players may not want to deal with a star player demanding perfection from them everyday.
No one can begrudge James for this decision. It's his life, and he already did his job winning a championship for his hometown Cavaliers. He gave that franchise great moments. Being in his 30s, he should have the right to do what makes him happy after winning three championships in his career.
Good for James for realizing there is more to life than basketball. Quality of life should be a priority for anyone, and if he wants to be a part of his son's development on his goal of being in the NBA, no one should be ridiculing him. It should be commended since a father and a mother should be an important part to a kid's upbringing and development.
If he has other goals in life after basketball such as being an actor, that's beautiful. No one should ever begrudge a person who has aspirations after basketball.
James is a smart man. He has always had a plan going back to when he was a kid growing up. It's what successful people do. Sooner or later, the NBA ends for him, so he has to do things that can advance his life. This is about the future more than the present.
There's more to life than basketball.
That's the method of James' madness.