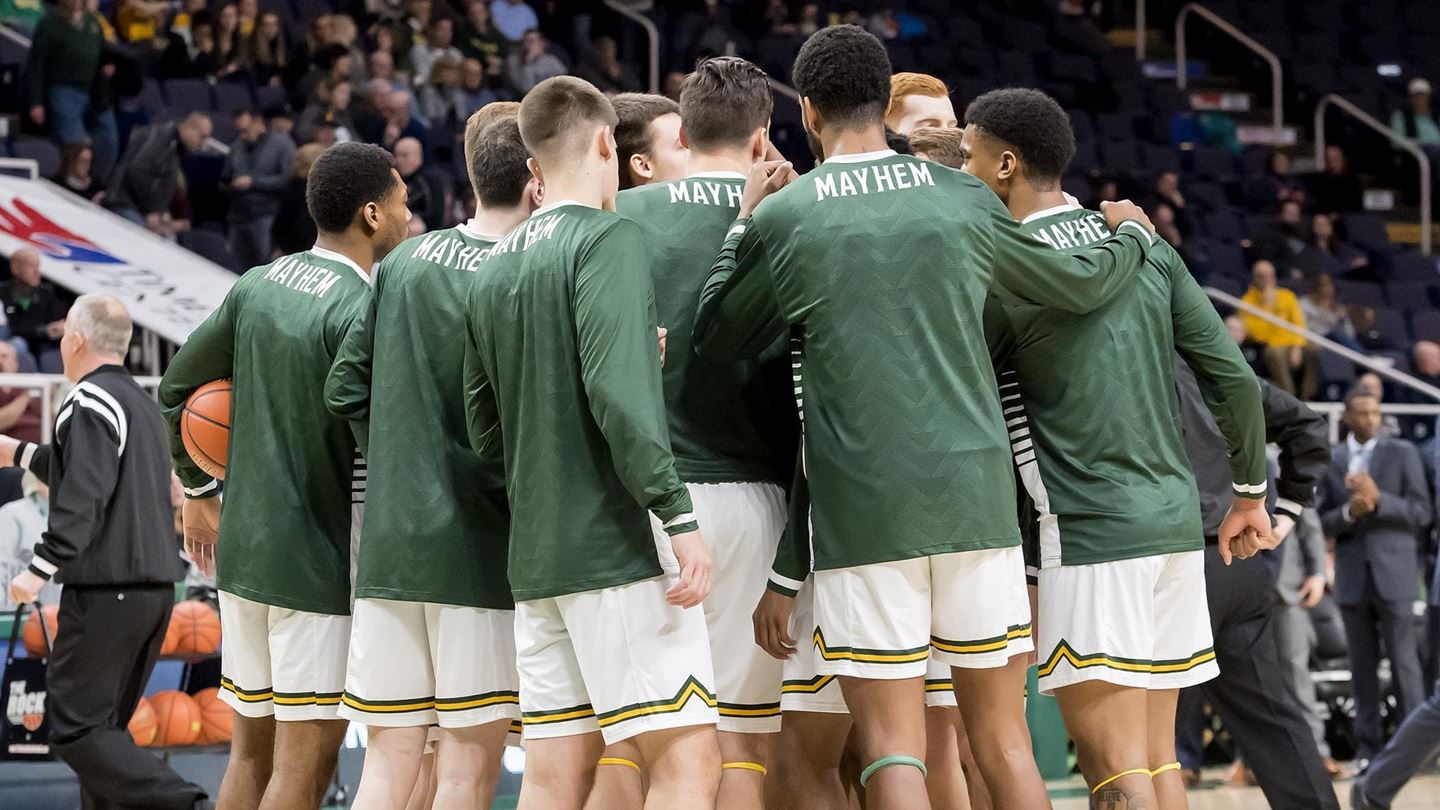 LEWISTON, N.Y. — In a game that Siena really struggled offensively and did not hit a lot of shots early, they came up with the ones that were needed late in their regular season finale on the road against Niagara on Sunday afternoon, 72-65 in overtime.
Siena struggled to hit anything in the first half of the game, a half that featured an eight-plus minute scoring drought for the Saints that saw them trail by eventually eight points late in the frame.
However, that was when it was Jalen Pickett's game one more time for the regular season. He scored seven points in the final 4:15 of the half and that led to Siena only trailing by three at the break, 27-24.
The second half brought a common theme from the first as Niagara jumped out to as large as an eight-point lead but heroics by Pickett brought them into the game and eventually took the lead. However, Siena was never able to open up a huge lead, eventually ending up with Purple Eagle forward Marvin Prochet hitting a three with 15 seconds left that sent the game into overtime.
Overtime was relatively easy for the Saints, scoring the first five points of it courtesy of a shot from Evan Fisher and a three from Kevin Degnan. This gave Siena a 61-56 lead and one that they would never look back from, opening up a lead as large as nine before eventually winning by seven.
Pickett finished the day with a team-high 27 points and that was after he did not score for the first nearly 16.
"My teammates were just telling me to keep shooting it and just keep trying to make the right play," Pickett said.
The game was a tough one for Siena as they had played less than 48 hours before which ended in a loss to Canisius, and fatigue became a factor for the Saints down the wire in their final regular season game before the MAAC Tournament.
"It was tough. A team like Niagara, you always got to be on your heels. They get out in transition, they were hitting some tough shots, they got a lot of guys who can really score it," Fisher said. "It was a little bit of a taxing game but I'm glad we got the win."
Siena finishes the year with a conference record of 11-7, putting them in a four-way tie for second place in the league, but through tiebreakers they will have the fifth seed in the conference tournament next weekend in Albany. They will have a bye in the first round.
"The guys are so excited about the opportunity here. You really can't look at it like there's a tomorrow. You have one game and you have the opportunity to play your very best in that one game, and you're going to go down with your very best every single time," Siena head coach Jamion Christian said. "We have the opportunity to achieve something special."
In their first conference tournament game, a quarterfinal game, the Saints will face fourth-seeded Rider, who was the league favorite coming into the year and also finished with a record of 11-7.
"They're a really talented team. Picked to win this league, I'm sure they're very hungry right now," Christian said.
The quarterfinal will be at the Times Union Center in Albany on Saturday, and tip-off is set for 9:30 p.m., following another quarterfinal game between Quinnipiac and either Monmouth or Niagara.