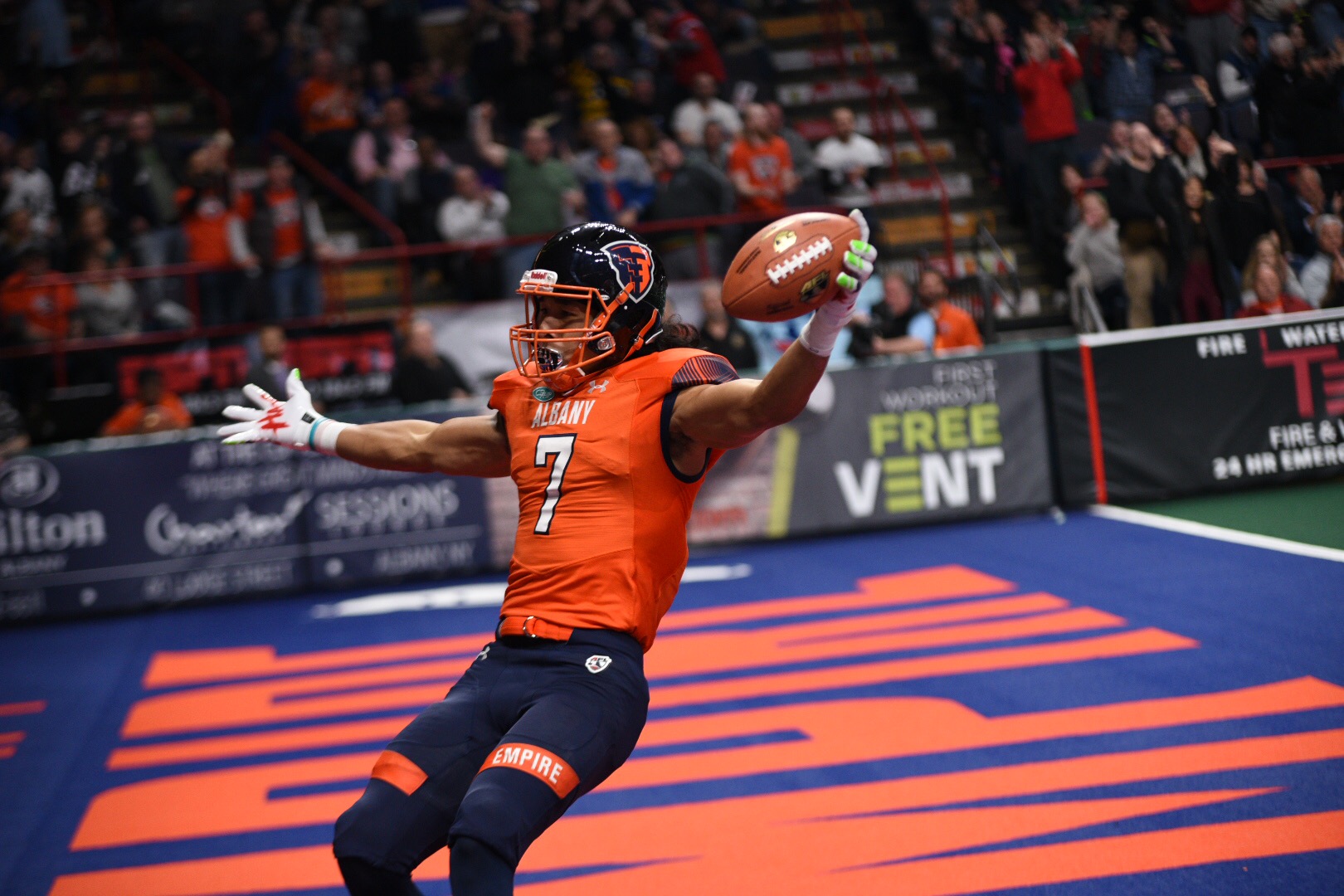 ALBANY- The Albany Empire kicked off their inagural season Saturday evening against the two time defending champions Philidelphia Soul. The sold out Times Union Center was filled with excitement for the debut of the Empire.
Arena Football legend  Eddie Brown of the Albany Firebirds was in attendance with his number being retired at half time. Head coach Rob Keefe said he was "ecstatic with the fan base" in Albany as well as in the surrounding areas.
The Soul drew first blood early in the first quarter with a seven yard touchdown pass from quarterback Dan Raudabaugh to wide receiver Shaun Kauleinaoku. Albany quickly struck back with a Gregg Carr receiving touchdown from a pass by quarterback Tommy Grady. The game was very back and forth with strong offense from both teams.
The Soul took command of the second half by handily outscoribg the Empire which brought the final score to 56-35. A scary moment occurred late in the fourth, when Grady left the field late in the fourth with an injury to his leg. Fortunately, the injury was diagnosed as a minor contusion and he is not expected to miss any time
Keefe attributed the defeat to a combination of conditioning and mental mistakes, but was also happy with the effort of the Empire.
Dan Raudabaugh was named the offensive MVP of the contest while defensive back Torez Jones was named the defensive MVP.
The Albany area has had a strong bond to Arena Football, especially since the Firebirds won the championship in 1999. Although the Empire lost, the roar of the home crowd was at times deafening. The Empire travel to Washington D.C.  to take on the Washington Valor next Saturday, April 21. They return home for their second home game on May 5 to face the Valor once again at 7:30 p.m.