Local News
Albany trash proposal may land in transition year
Pilot testing expected, pay-as-you-throw may hit city streets by 2020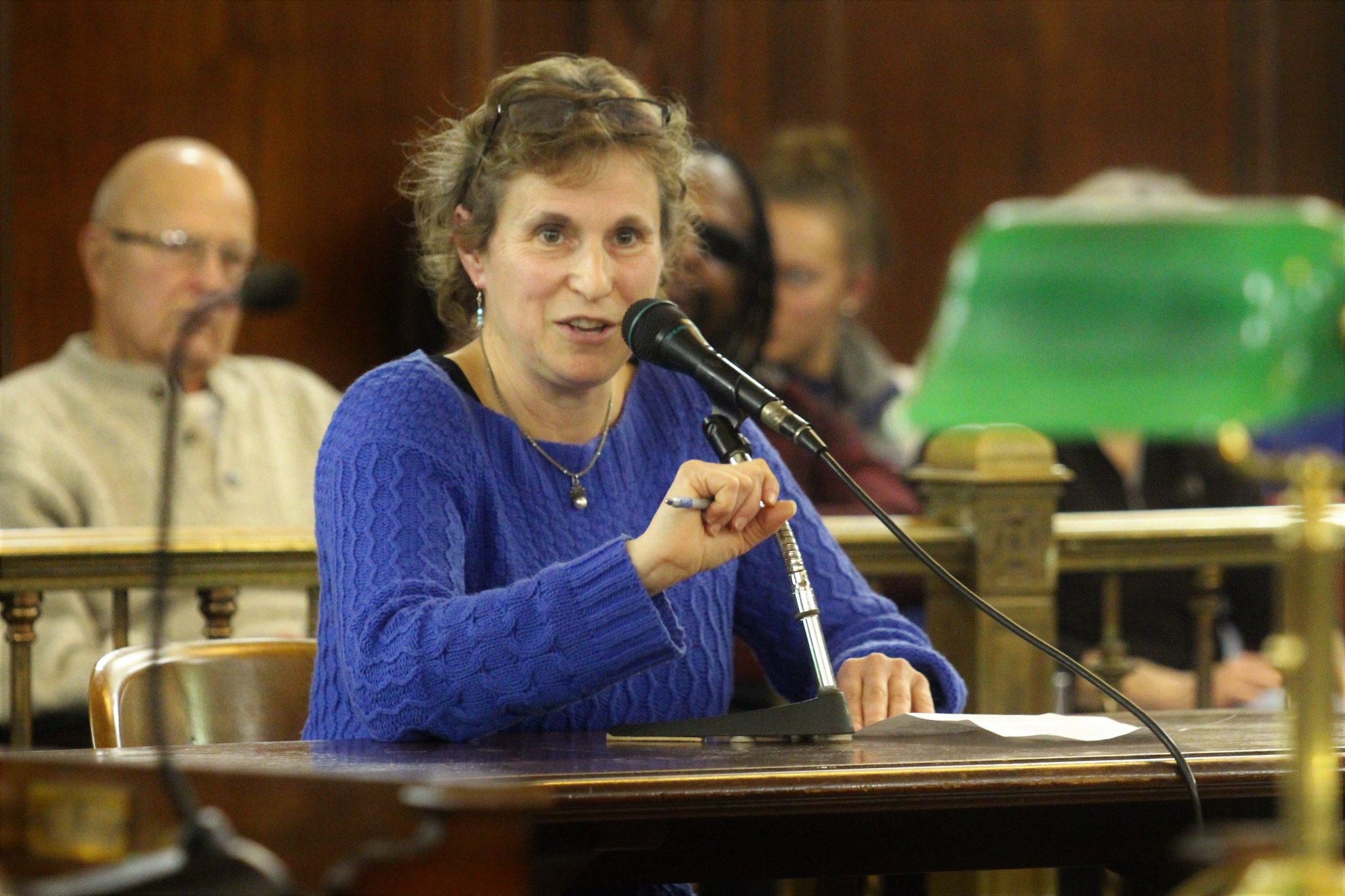 ALBANY —  Deemed unripe for now, an ostensibly longer-term fix for trash management still has a ways to go. 
Proponents for pay-as-you-throw, a model in which residents are billed based on the amount of trash they put curbside, seek feasibility testing — and hope such a program will have legs for implementation at least a year from now.
As of now, the city charges a $180 trash fee for multi-unit dwellings. That could change should a recently introduced amendment to local law sail through City Hall. If passed, the fee will drop to $90 in 2019 and single-unit residences would no longer be exempt from paying it.
Councilwoman Judy Doesschate, who leads the Finance Committee, drafted legislation in July to both extend the fee to all residences next year and move Albany to adopt pay-as-you-throw by 2020. Doesschate shied away from introducing it at the time because she didn't receive feedback from Department of General Services Commissioner Sergio Panunzio.
Doesschate said it was premature for Panunzio, who took reigns in June, "to digest what was going on this whole process."
She's since shared the draft, finding some consensus among officials. "But some people feel like we're still a little too early to actually adopt language for pay-as-you-throw because we're not quite clear what our system is going to look like."
The current plan, minus any pay-as-you-throw promise, is expected to generate $2.8 million in revenue. The trash program costs $4.5 million, recycling services not included.
It's seen by backers like Doesschate as an alternative to increasing the city's tax levy, end what critics have called discrimination against multi-unit residents, and satisfy some revenue suggestions made by the governor's office in hopes of winning $12.5 in state support next year.
But waste capacity remains a ticking concern as the city's Rapp Road Landfill moves toward a 2026 closure. 
"Although the city is starting a $90 flat fee, what we hope is that we want to encourage the city to move as quickly as possible to the pay-as-you-throw model by the following year," said Tina Lieberman, chair of Albany's Sustainability Advisory Committee at a public hearing on Monday.
Garbage tracking and trash containment requirements, as well as the program's price tag, remain unclear under the model.
Plans linger to test pay-as-you-throw in a pilot program.
Doesschate hopes to have a clearer idea of the logistics by the middle of next year, and a proposal ready for October or November.
Until then, Councilman Owusu Anane, who represents most of Pine Hills neighborhood, believes the new fee will be a transition to pay-as-you-throw. Anane called the flat rate a "shared sacrifice" to aid Albany's fiscal health as the city determines its next system.
"There's a lot of information that is still left out that we're working on right now," he said. "I think this [the $90 fee] is the best proposal for the city to move forward."
Mayor Kathy Sheehan included the $90 change in her budget proposal last month.
"The Common Council made it clear that the way that fee was implemented, exempting that first unit of property, was something that we needed to address," the mayor said in an Oct. 1 budget presentation.
Albany turned to charge multi-unit dwellings for trash collection in 2016. It passed 9-4.
The original proposal included a caveat, forcing the Common Council to review the trash fee every year.
To no avail, former Councilman Judd Krasher led to repeal the fee entirely early that year, arguing it was discriminatory to multi-unit residents.
Opponents like former mayoral candidate Marlon Anderson typically blast the fee as a "tax." Anderson last week pounced during a public hearing, claiming charges like the fee cripple Albany residents and even contribute to depopulation.
"It's embarrassing that our only solution to our fiscal woes is to put our burden on the public which cannot bear it," he said.