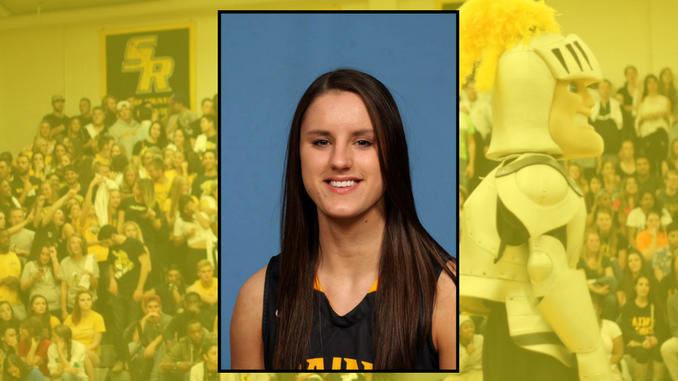 Mansfield, MA — Freshman forward Leah Dollard (Albany, NY/Albany) has been named the Northeast-10 Conference Rookie of the Week for the period ending Sunday, February 12.
Dollard has the most productive week of her young career. She averaged 11.5 points, on 57.1 percent (8-for-14) shooting from the floor, and 6.0 rebounds throughout two games. She also converted 7-of-8 free throw attempts. Dollard had a season-high 14 points and three rebounds in 16 minutes of action at Southern Connecticut State on Saturday, and finished with nine points and a like number of boards versus Adelphi on Wednesday.
Dollard has appeared in all of the Golden Knights (12-12/7-11 NE10) 24 games to date. She is averaging 3.1 points and 3.2 rebounds on the year.
Looking ahead, Saint Rose returns home Wednesday for Senior Night. The first half of the NE10 doubleheader with Pace University is scheduled to get underway at 5:30 pm.