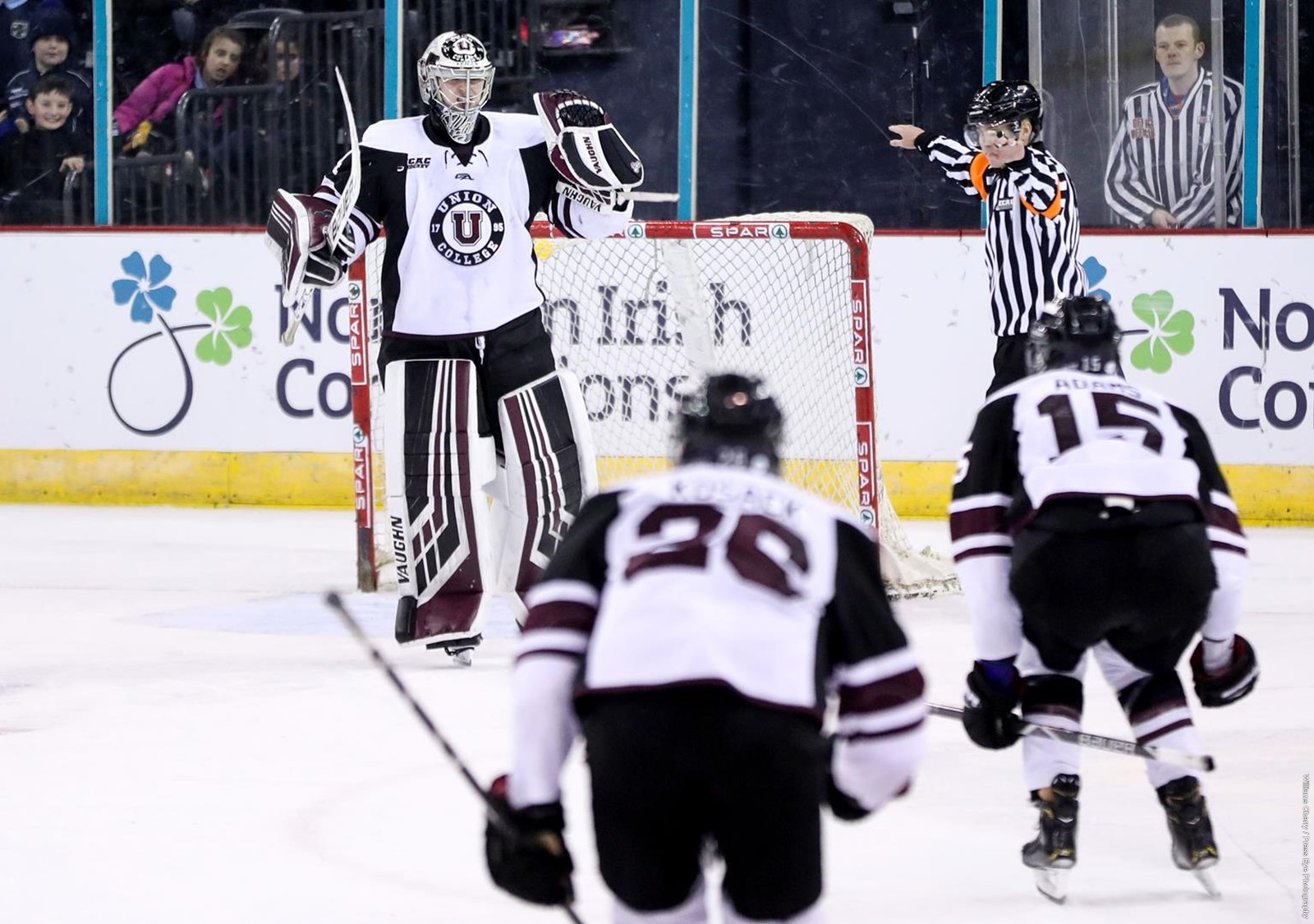 BELFAST, Northern Ireland – Union sophomore Jack Adams provided the scoring needed to propel the Union College men's hockey team to the 2018 Friendship Four championship game, scoring in regulation and netting the shootout winner in a 1-1 tie with Yale in the tournament's opening game on Friday afternoon.
Adams and the Union offense capitalized on an early mistake by Yale in the opening moments of the game to take a 1-0 lead. The Bulldogs battled back the rest of the game and eventually scored the equalizer in the third period.

After a scoreless overtime period, the game officially ended as a 1-1 tie, but a shootout was needed to determine who would play in Saturday's championship game.

Brendan Taylor scored first in the shootout, but Yale followed up with a goal from Evan Smith. In the second round, both netminders made saves to keep it tied at 1-1.

Adams went third for Union placing the puck behind Yale's Corbin Kaczperski for the second time in the contest. Hanson followed the goal up with a stop on Yale's leading scorer Joe Snively to give Union the 2-1 shootout win.
The Dutchmen will play the winner between Boston University and Connecticut tomorrow at 2 p.m. (ET).