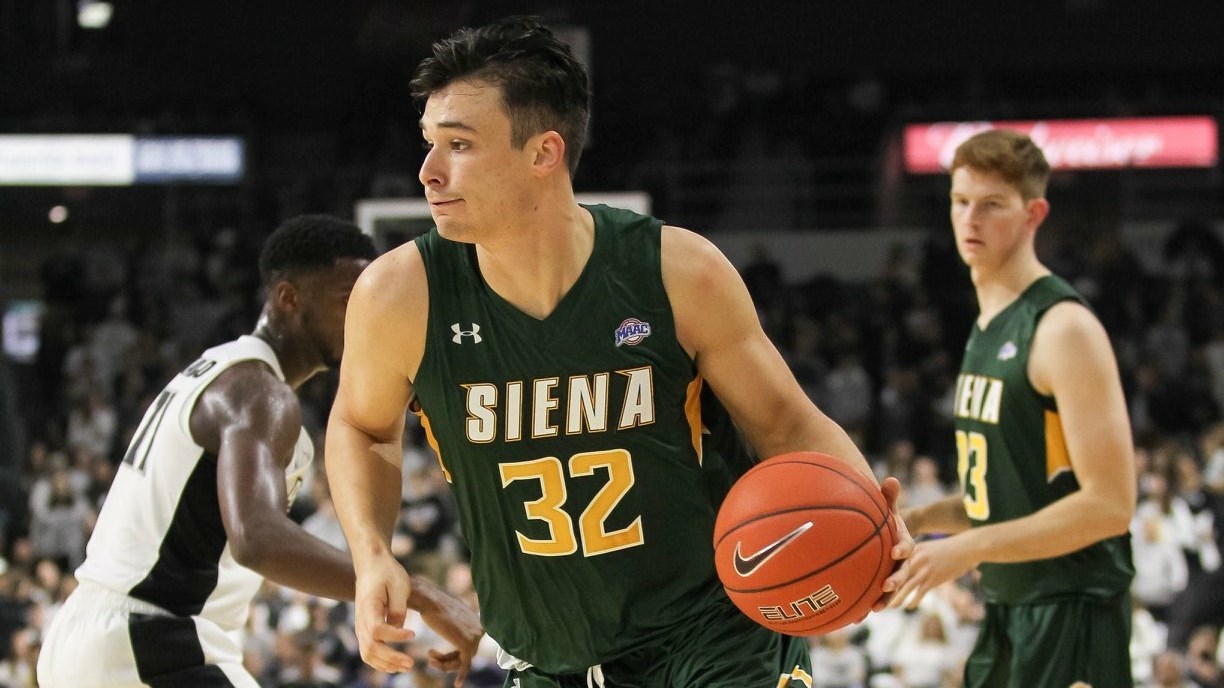 UNCASVILLE, CT – Jacob Grandison scored 10 of his game-high 24 points during a decisive 14-0 second-half run for Holy Cross which defeated the Siena College men's basketball team 57-45 in the Basketball Hall of Fame Tip-Off Springfield bracket championship game.
Grandison shot 6-10 from three for Holy Cross (3-2) in a game where neither team made a free throw, while combining for just three total attempts. Austin Butler contributed a double-double with 12 points and 11 rebounds to go along with five assists for the Crusaders which shot 58% from the field in the second half.
Siena freshmen Jalen Pickett and Sloan Seymour scored eight points apiece for the 2-2 Saints. Redshirt senior Kevin Degnan chipped in six points and five rebounds for the team which failed to make a free throw for the first time since going 0-5 from the charity stripe on Dec. 10, 2000, at Marist.
Both teams shot under 40% in the first half, with Holy Cross claiming a 25-22 lead at the break. Siena opened the second half on a 10-2 spurt to claim a 32-27 advantage with 17:08 remaining, before the Crusaders embarked upon their decisive run. Grandison capped the spurt with consecutive threes to put Holy Cross back in front 41-32 with 12:31 remaining in the contest.
Siena will have a rare opportunity for redemption, however, as the two teams are set to meet in a second non-conference matchup on Dec. 22 in Worcester.
The Saints will play their first home game of the season at the Times Union Center Wednesday, as they host Patriot League preseason favorite Lehigh at 7 p.m.
Mike Demos of Siena College Sports Information contributed to this story.