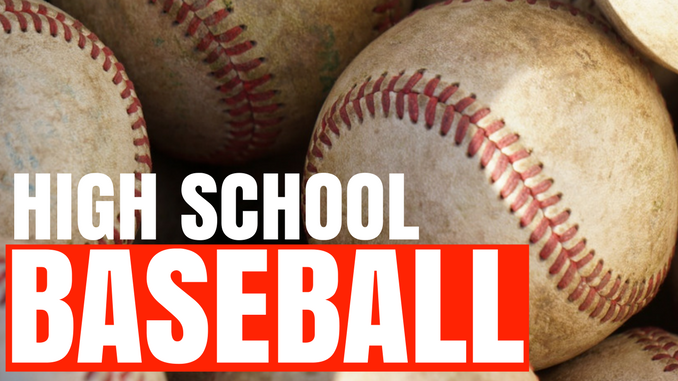 ALBANY — Following Wednesday night's doubleheader at Bob Belizzi Field at St. Rose, the Class A final between Averill Park and Ballston Spa has been set.
The first game of the doubleheader between Amsterdam and Averill Park became an epic. The game went 13 innings and ended with the Warriors picking up a 3-2 win.
Amsterdam went into the top of the seventh up 2-1 with reliever Carson Cotugno set to close it out. However, Steve Koval led off the inning with a single followed by a Nik Yash walk. Pinch hitter Cam Brown bunted the two runners over, and then leadoff hitter Joe Milanese drove in the tying run to send it to extras.
The game remained deadlocked at two until the top of the 13th. In that inning, with Milanese on third and one out, reliever Anthony Childrose laid down a perfect suicide squeeze that brought in the winning run.
"I was confident. I've done it before in certain situations," Childrose said.
"We said 'hey, let's take a shot at it, we've tried everything else, let's see if this works,' and it worked," Averill Park head coach George Brooks said.
The other huge story of the game was the heroic effort of Averill Park starting pitcher Avery Pascucci. He threw 11 innings on the mound, finishing at the Section 2 limit of 125 pitches. In that time, he struck out seven hitters and walked only two.
"You just got to keep playing. Hit your spots, try to keep your pitch count low and let your fielders make plays," Pascucci said. "All the work I do in the offseason prepared me to go as far as I could and the only thing that took me out was the pitch limit."
Both teams acknowledged that it was a wild game, and it just did not go Amsterdam's way. They had 12 hits throughout the game.
"All year it seemed like if we had guys on base, we found a way to get them in whether it was a bloop hit or a drive. Today, the hits just didn't fall," Amsterdam coach Robbie Hisert said.
The second game of the night saw a dominant pitching performance from Jake Manderson as he propelled Ballston Spa to a 4-0 win over Queensbury.
Manderson struck out the side in the first inning and never looked back. He did not allow a hit until the fifth inning and ended up setting down 11 Spartan hitters, striking out seven of their nine hitters at least once.
"It feels good. A strikeout is a strikeout and it's always good to have, I don't really like people hitting my (pitches), so it was fun," Manderson said.
He ended up walking one hitter and only gave up two hits, both of them to Jordan Fowler.
Queensbury miscues in the field brought in the first two runs for Ballston Spa, which came in the first and third innings. In the sixth inning, Luke Gold tripled in a run for the Scotties, and a bad snap throw to third from Queensbury catcher Nate Angell led to the fourth run. Until the sixth inning, Ballston Spa only had one hit. They finished the game with three, only one more than their opponents.
"That was deflating. (Pitcher) Jack (Sylvia) had a one-hitter going into the sixth inning, and we're losing. So that hurt, obviously," Queensbury coach Jay Marra said.
Ballston Spa returns to a sectional final for the second row after losing to Columbia in the Class AA final last year. They are now Class A but are still looking for the program's first sectional title since 1973.
"Right now it feels awesome. We get another opportunity, but we're still humble and we're still hungry," Ballston Spa coach Curtis Nobles said.
The two teams split their pair of regular season meetings, and the sectional final will be played at Joe Bruno Stadium on Saturday, and first pitch is set for 7 p.m.