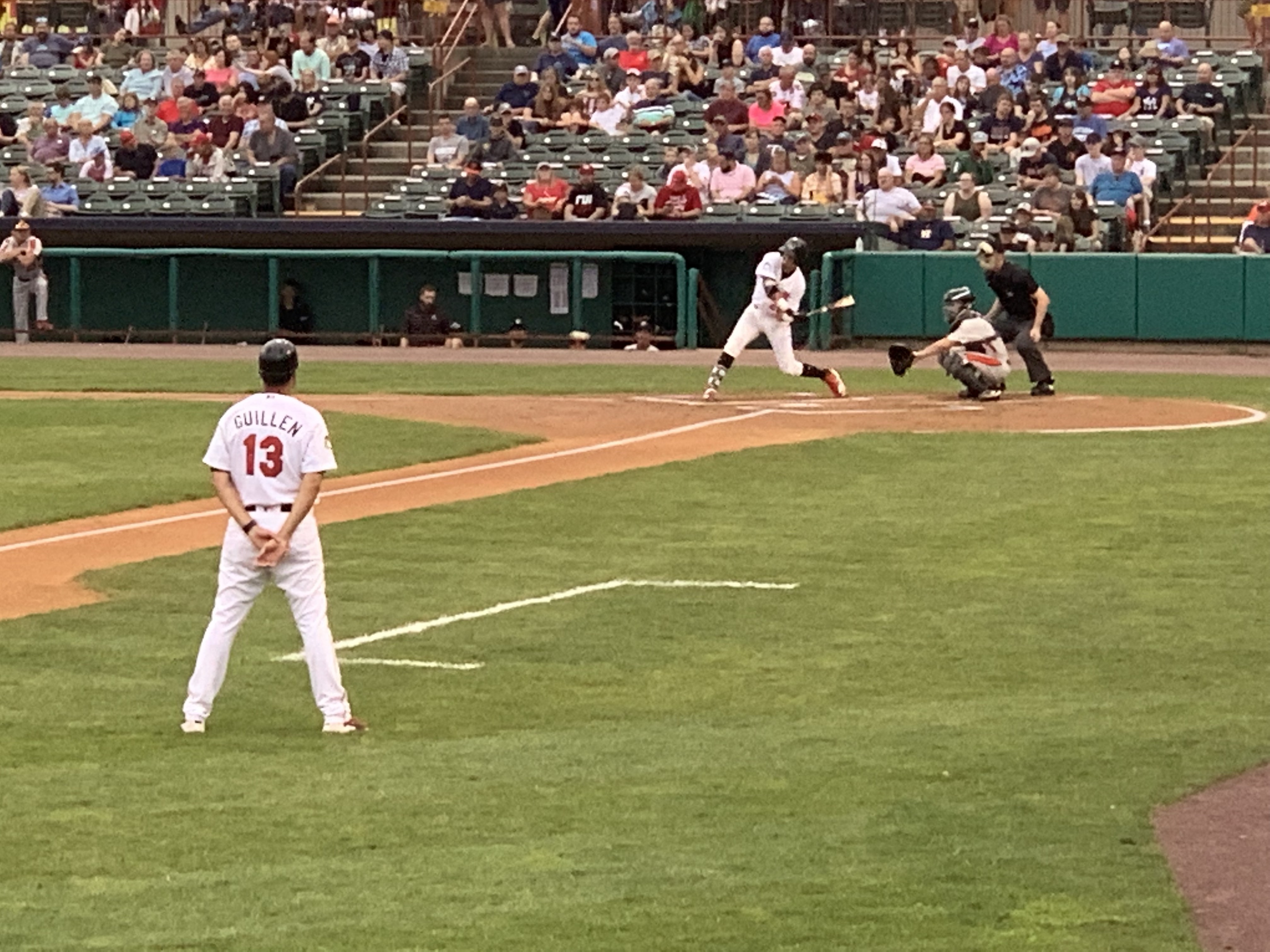 TROY — Shea Barry entered in a tough spot in the eighth inning, but shut down the Aberdeen bats and then struck out the side in the ninth to lift the ValleyCats to a 4-3 home win on Thursday night.
Edgardo Sandoval entered the eighth as his sixth frame of pitching, but it was clear that fatigue was getting to him in a 4-1 game. He gave up three straight doubles to start the inning, one of them being from the 2019 first overall draft pick Adley Rutschman, to make it a 4-3 game. He struck out Ian Evans for the first out before being pulled in favor of Barry with the tying run on second with one out.
Barry got out of the frame and allowed the ValleyCats to hold the lead, before recording three strikeouts in the ninth to end the game and clinch the victory. Rutschman, a big power threat, was on deck when the game ended, so a potential crisis was averted there.
"I didn't get to close this year in college, that's what I did my first two years, it's fun to be back in those situations. It's just exciting," Barry said. This was his second save of the season.
His ERA for the season is now 1.88, one of the lowest on the team.
"Shea is probably one of the most improved guys that I've seen. First day here he walked a couple guys and got hit hard, and now he's going out there with confidence, just throwing his pitches and it's awesome to see," ValleyCats manager Ozney Guillen said.
On offense, the ValleyCats got all four of their runs in the first three innings. Nate Perry, who was selected for the league's All-Star game earlier in the day, hit a home run in the first inning. Luis Santana had an RBI single in the second, and then was followed up by RBI hits from Joe Perez and Juan Paulino in the third.
Perry's home run was his ninth of the season, placing him tied for second in the New York-Penn League with Williamsport's Kendall Simmons. The league leader is Staten Island's Ezequiel Duran, who has 11. Perry hit the home run with his grandparents in attendance.
"Last time my family was in town was around my birthday and I hit the walk-off against Brooklyn (July 9) so I kind of had flashbacks to that moment," Perry said. "Family is everything."
He added on his power developing this year, "I think it's developed pretty well. I've put in a lot of hard work from spring training, extended spring training, and I think it's finally showing off."
The ValleyCats improve to 25-34 on the season, and will try to win the series on Friday.
Hey now, you're an All-Star
In addition to Perry being selected as an All-Star, Paulino and Peyton Battenfield were also selected to be representatives of the ValleyCats for the league's All-Star Game. The game is on August 21 in Staten Island.
More promotions
On Thursday afternoon, CJ Stubbs, AJ Lee and Valente Bellozo were promoted to Class A Quad Cities. Stubbs hit .213 with five home runs and 17 RBI's with an on-base percentage of .327 over 39 games with Tri-City. Lee had an on-base of .348 while hitting .231 with five big flies in 41 games, while Bellozo had an ERA of 1.39 over 45 1/3 innings with 58 strikeouts.
Brewer hurt
Jordan Brewer was removed from the game in the fourth inning after sliding head-first into home plate in the third. The team is hopeful that he will return to play as soon as possible.
Up next
The teams will close the series on Friday at Joe Bruno Stadium. Juan Pablo Lopez will start for Tri-City, while Kevin Magee gets the ball for Aberdeen.