Thunder beat Manchester 2-1 to force game six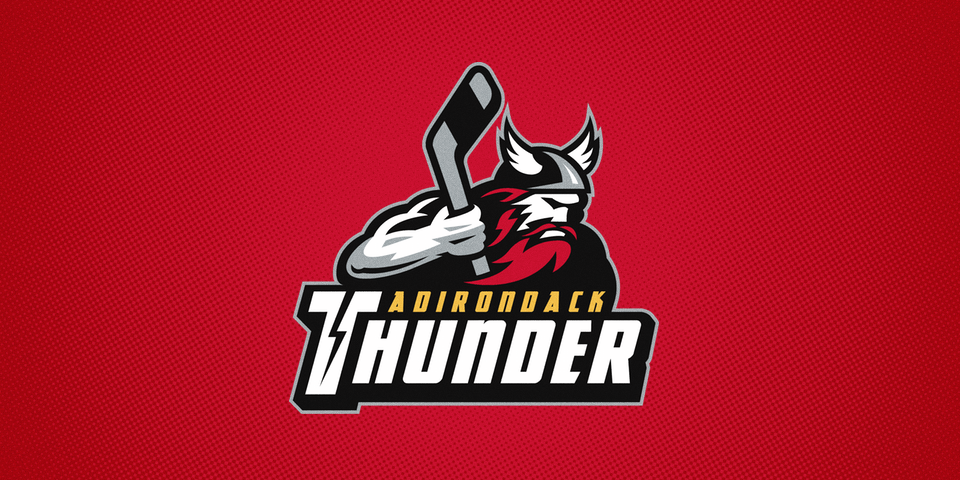 Glens Falls, NY – The Adirondack Thunder forced a Game 6 on Tuesday with a 2-1 victory over the Manchester Monarchs on Saturday evening in front of an energetic crowd at the Glens Falls Civic Center.
For the third time in the series, Adirondack opened the scoring as they created a turnover deep in the Manchester zone. Defenseman Keegan Kanzig pinched down the right wall and poked the puck free before he fed a wide-open Peter MacArthur in front where the captain buried it off the post and in for his first goal of the series. Kanzig collected the lone assist on the play, his first career professional playoff point.
With 3:19 left in the period, Manchester evened the score with a goal from defenseman Colton Saucerman, his first goal of the postseason. Forward Cory Ward gained control of the puck in the neutral zone before he handed it off to Saucerman. The defenseman carried the puck to the goal line where he fired a wrist shot from a sharp angle, which caught the inside of the upper corner of the net and deflected in. The only helper on the play was awarded to Ward, his first of the playoffs.
After a scoreless seconds period, Dennis Kravchenko put an end to the scoring drought with the game winning goal 3:03 into the third period. From the defensive zone, Brock Montgomery fired a stretch cross-ice pass to Kravchenko as he exited the penalty box, which led to a breakaway opportunity. Kravchenko went from his forehand to his backhand before narrowly sliding the puck between Sam Brittain's skate and the post. Montgomery and Brian Ward tallied assists on the play, Montgomery's second helper of the series.
The Adirondack Thunder continue the 2017 Kelly Cup Playoffs with Game 6 on Tuesday, April 25 at 7:00 p.m. in another must-win game at the Glens Falls Civic Center. Tickets are on sale now for Games 3 and 4 at the Glens Falls Civic Center Box Office from 10:00 a.m. until 6:00 p.m. Individual game tickets start as low as $15 with all fees included. Fans can also purchase the "Playoff Four Pack", with four ticket, four hot dogs and four sodas for $75.