Encarnacion's walk-off single lifts ValleyCats over Hudson Valley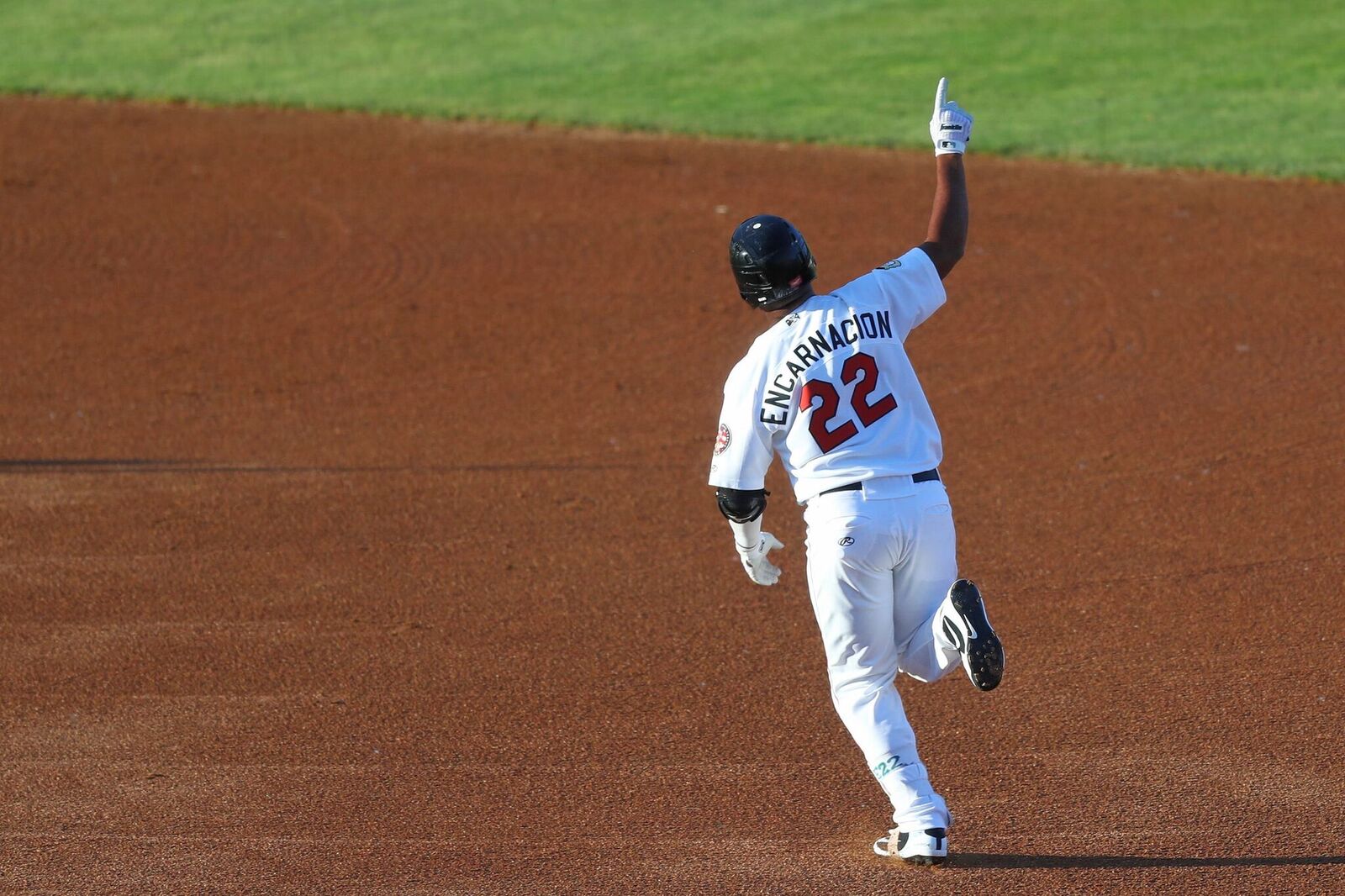 TROY — If the ValleyCats learned one thing on Wednesday night, it's that it's not how you start, but how you finish. They waited until the ninth inning to take the lead, but they did so with a walk-off single from Luis Encarnacion to cap off an 8-7 victory over the Hudson Valley Renegades.
Trailing 7-6 heading into the bottom of the ninth inning and having had their last eight hitters retired in a row from Hudson Valley reliever Jack Labosky, and in a near-empty Joe Bruno Stadium due to on and off rain throughout the night, it seemed unlikely that the ValleyCats would string together a comeback.
However, they did. Leadoff man Enmanuel Valdez led off the frame with a single, and Alex McKenna followed it up with another base hit, putting runners at the corners with nobody out. Three hitter Carlos Machado singled Valdez in to tie the game at seven, after the ValleyCats had trailed for eight innings. Two batters later on a 1-0 pitch, Luis Encarnacion sent a line drive between the shortstop and third baseman. Manager Jason Bell sent McKenna home, and despite a good throw from Hudson Valley left fielder Michael Smith, McKenna barely avoided being tagged out at home, ending the game and the remaining damp fans home happy.
Video of Encarnacion's walk off single. pic.twitter.com/rBYzG5wKYz

— Aidan Joly (@ByAidanJoly) August 9, 2018
"For me, I just try to hit the ball, that's it," Encarnacion said. "I want to help my team."
"I'm going on contact, just because it's first and second but that ball got to the left fielder quickly, I don't even know if I had touched third base yet. But it's a wet ball, you got to take that chance there especially because we already tied the game up," McKenna said.
The walk-off hit capped off a night where the ValleyCats were behind all game long but never too far behind. The furthest behind they got was three runs, in which they trailed 4-1 in the middle of the innings after starter Devin Conn struggled and Brett Conine not finding a groove early on.
Hudson Valley had gone up 7-4 in the sixth inning, but the ValleyCats came back and scored two runs in the bottom half, making it 7-6. A strong second inning of relief from Layne Henderson and two hitless innings of relief from Luis De Paula kept the Renegades at bay in the late innings of the night. The bullpen corps recorded 11 strikeouts in seven innings Wednesday, four of them from De Paula who had one of his best outings of the season.
"In those type of back-and-forth games, you have to shut it down. De Paula came in and had his best outing of the year by far, looked like a different guy, I like the confidence he took to the mound tonight," Jason Bell said.
Bell said of the game overall and his team's fight all night long, "It didn't start the way we wanted, they kept adding to the lead and we kept rebutting almost, we were always close to tying it. In the end, just battled and we got zeroes on the board."
The ValleyCats are now 29-22 on the season, owning a two-game lead in the division. The Renegades and ValleyCats will be back at it on Thursday at 7 p.m. for the second of a three-game series.