Close crossover game ends in victory for Columbia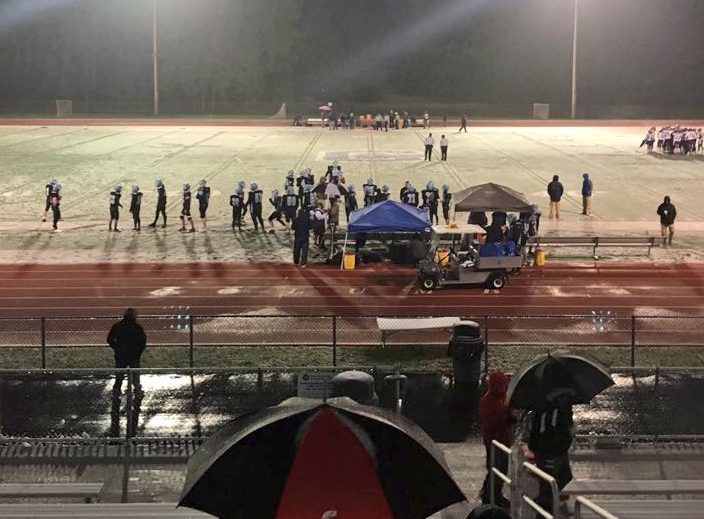 On a cold, rainy night, the Blue Devils of Columbia went against the Ballston Spa Scotties.
Ballston Spa was fast coming out of the gate, as QB Christian Leva ran for a 36-yard touchdown, making it 6-0 Scotties after a failed two-point conversion.
Columbia turned the ball over on downs on their first possession, showing that the Running backs would be getting the most of the action tonight. Columbia was fast to get the ball back, stripping it from the QB, turning into a 20-yard touchdown run from Quinn Francis, giving Columbia their first lead in the game, 8-6.
After two straight possessions with a turnover, Ballston Spa would score again after a 46-yard run from Eli Washington, putting the Scotties up 12-8.
The score going into the half was Ballston Spa 12, Columbia 8. Columbia would receive the ball at the half. A 30-yard pass play from Isaiah Peace to Wyz Goodwin put the Blue Devils up 14-12 in the 4th quarter.
Penalties gave Ballston Spa the ball at the 50 with a minute and a half left in the game, but turned the ball over on downs, giving Columbia a chance for a victory. A personal foul from the Ballston Spa coach brought the Devils to the 15, sealing a win for the Columbia Blue Devils with a score of 14-12 Columbia.
-Kason Romanowski