Class AA Sectional quarterfinal preview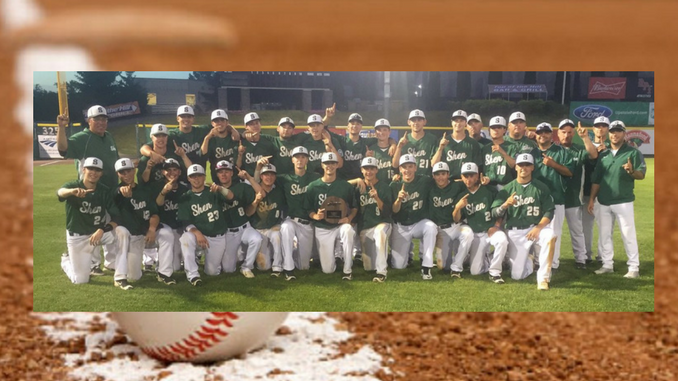 The Suburban Council is wide open this season, and there's some great matchups scheduled for Thursday.
#1 CBA (13-2 Suburban) vs #8 Shen (9-6 Suburban)
Shen rallied to defeat Troy 5-3 on Tuesday to earn a spot in this game, and it won't be an easy one. The Brothers were crowned regular-season champs following a very good season in league play. They have a very strong lineup from 1 through 9 and have several quality arms that can pitch. However, one of CBA's two defeats this season came at the hands of the Plainsmen, who won 7-4 back on April 18th. Shen will have ace pitcher Brandon Roberts on the mound, and anything is possible when it comes to the postseason.
#2 Niskayuna (12-3 Suburban) vs #7 Colonie (10-5 Suburban)
Colonie got here by downing Shaker 2-1 on Tuesday thanks to a Ryan Lambert no-hitter. This is another really quality matchup, because while Niskayuna will be the favorite, it was Colonie who came out on top in their regular season meeting, downing the Silver Warriors 7-2 on April 12th. The Raiders have a multitude of arms, and will most likely go with UMass-Lowell commit Sal Fusco on Thursday. Niskayuna will likely counter with Stony Brook commit Nick Insognia, who is also one of their best hitters. Niskayuna has a daunting 3-4-5 in the lineup, with Insognia, Tyler Senecal, and Ben Funyak tearing up the league all season. The bats of Nisky are too hard to pick against, especially with Insognia on the mound.
#3 Ballston Spa (11-4 Suburban) vs #6 La Salle (13-2 Colonial)
The Cadets earned this spot with a 5-4 comeback win on Tuesday against Columbia, for their first sectional win since 2013. They have a strong lineup, with guys like Cory Listing, Nick Hansen, and Kyle Borey delivering for them all year. Seton Hall commit James Rubino got a no-decision after allowing 3 earned runs with 12 strikeouts in 6 innings on Tuesday, and is ineligible to pitch again until the semi-finals. For the Scotties, they'll probably go with Grady Gawrys on the mound, who is very strong when on his game. Sophomore shortstop Luke Gold led the league in batting average, on-base percentage, slugging percentage, was third in RBI's, and also hit three home runs. He's arguably the best hitter in the league and a top D1 prospect, and nobody is safe when he's up to bat. This is a tough Scotties team to beat, so the Cadets will need to bring their A-game to take this one.
#4 Saratoga (10-5 Suburban) vs #5 Bethlehem (10-5 Suburban)
Bethlehem defeated Guilderland 3-1 on the pitching of Brian Harder to advance to this one, and there's one big factor in this game: Keegan Leffler. The Blue Streaks pitcher and Herkimer commit is one of the best pitchers in the league, and is very tough to beat at any time. The Eagles have a solid lineup, with guys like Andrew Hicks, David Montalvo, and Colby Nash hitting well all year, but it's very hard to see them getting past Leffler as long as he's on his game.