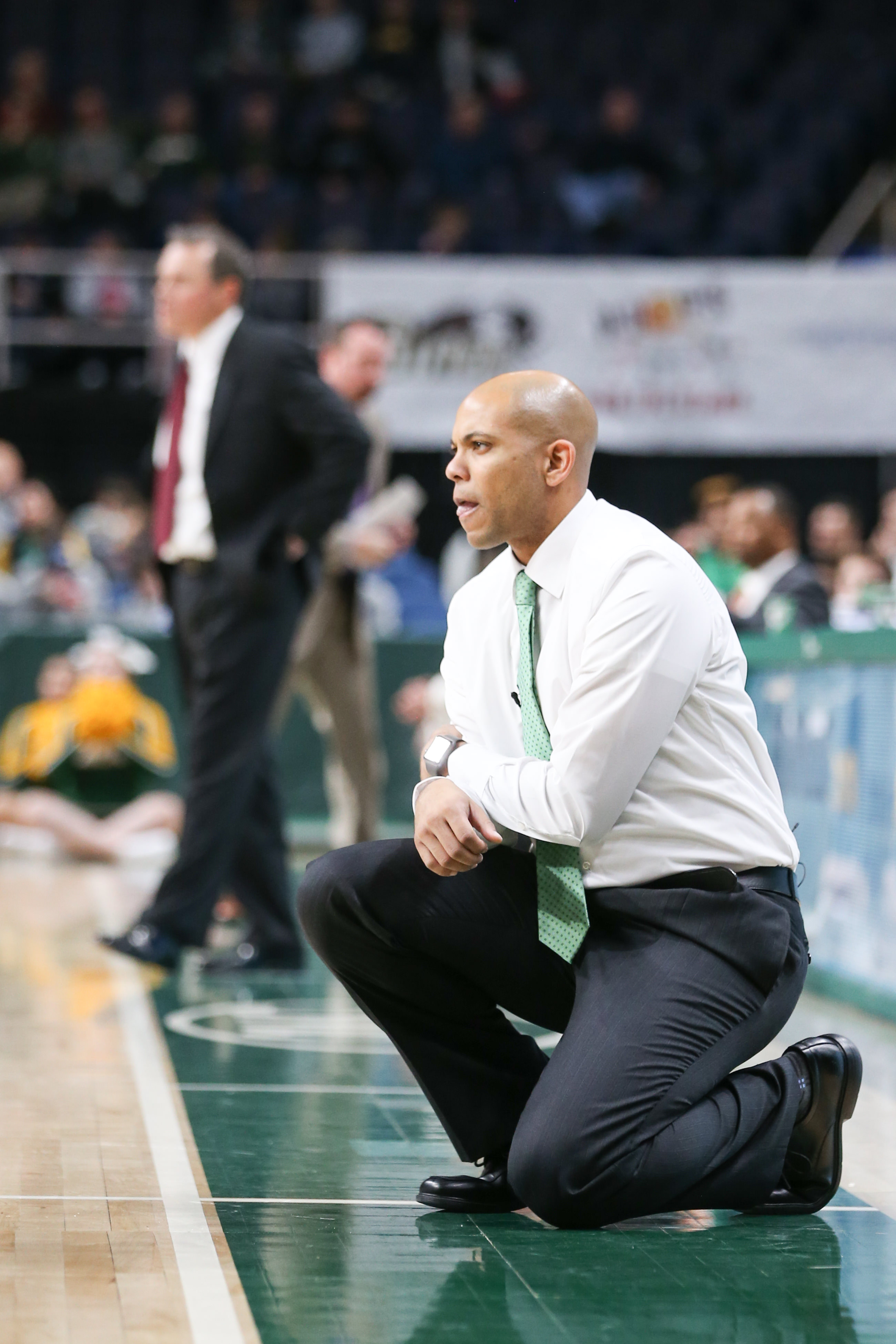 ALBANY, NY – Siena Basketball shot 53% from the field, but Colgate connected at a 55% clip including 11-23 from three to edge the Saints 84-79 at the Times Union Center. Freshman Jalen Pickett continued to dazzle the home crowd in defeat, posting 21 points to go along with nine assists and seven steals.
Jordan Burns led four players in double figures with 25 points on 9-14 shooting including 5-9 from three for Patriot League contender Colgate (5-2) who was picked third in its conference's preseason coaches' poll and received three first-place votes. Jack Ferguson added 22 points in 22 minutes off the bench for the Raiders which captured the first meeting in 19 years between the one-time North Atlantic Conference rivals.
Pickett added five rebounds and a pair of blocks in another tremendous all-around performance for Siena (2-4). His seven steals were the most by a Saint since Clarence Jackson also swiped seven in a win at Loyola (MD) on Jan. 4, 2010 in Baltimore.
Colgate led for the final 14 minutes of the first half and claimed a 43-37 advantage at intermission. But Sammy Friday IV completed an old-fashioned three-point play to cap a 12-4 run to open the second half and put Siena ahead 49-47 with 16:13 to play.
The Saints led by as many as six at 59-53 with 11:01 remaining, and 69-65 following a three-point play from Evan Fisher with 5:13 to go. However, the Raiders responded with a 10-2 run over 2:39 to reclaim a 75-71 advantage on a Will Rayman tip-in with 2:10 to play. Siena got as close as three in the final minute, but fell just short.
Rapolas Ivanauskas posted a double-double with 16 points and 11 rebounds for Colgate, while Rayman added 10 for the Raiders who were playing their second straight road game during a six-game road trip.
Fisher scored a career-high 22 points on 9-12 shooting and added six rebounds for the Saints which shot 73% (27-37) on their two-point attempts, but just 5-23 (22%) from three. Manny Camper scored 10 points and hauled in seven rebounds and Friday added 10 points off the bench for the Saints which scored 52 of their points in the paint, the program's most since tallying 56 vs. Canisius here at the Times Union Center on Feb. 4, 2017.
Following a three-game stretch vs. the upper echelon of the Patriot League, the Saints return to action Wednesday when they travel to CAA foe Hofstra for a 7 p.m. tip-off on Long Island to close out the November slate.