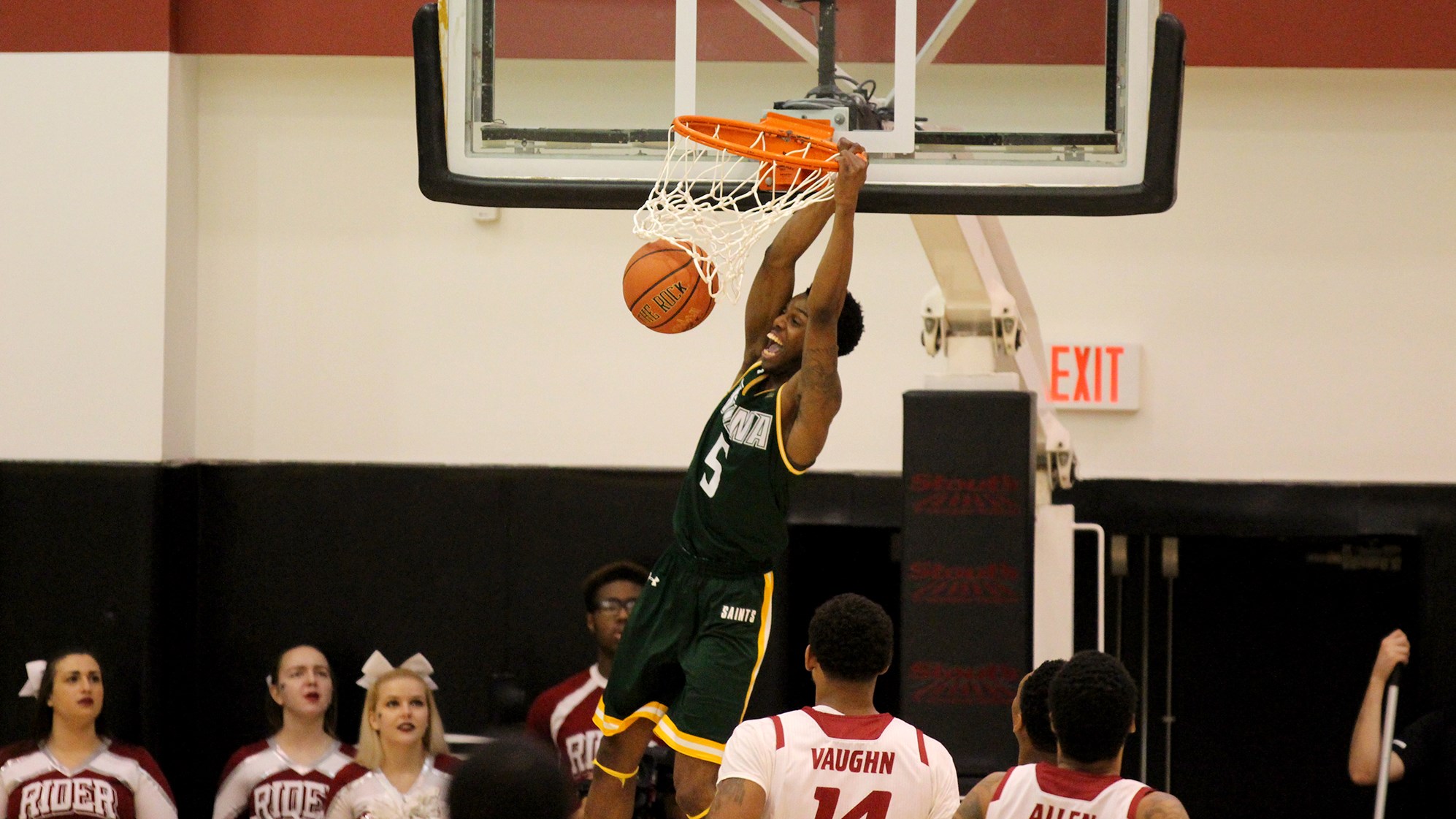 LAWRENCEVILLE, NJ – Road warriors, that's how Siena men's basketball coach Jamion Christian summed up his team's performance Sunday.
The Saints, picked to finish dead last in the Metro Atlantic Athletic Conference preseason poll upended co-league favorite Rider 59-57 in front of 1,559 at Alumni Gymnasium.
After capturing a one-point halftime advantage and jumping out to a 10-point lead in the opening 7 minutes of the second half, the team weathered a 13-3 Rider run that tied the game at 49-all with just over eight minutes left on the clock.
Both teams again shared the same score at 57 apiece with two minutes remaining in the contest. Manny Camper and Kadeem Smithin both split trips to the free-throw line in the closing seconds.
Rider had one final opportunity with four seconds remaining, but Jordan Allen was unable to convert a long three at the buzzer.
"You think of a road warrior, you think of a guy who's muddy and bruised and bloodied. A guy who's been in a battle and been in some wars, and it's going to be that way," Christian said."Highs and lows, keep battling back. Just a tremendous road warrior win for a team."
 Evan Fisher tallied a game-high 21 points and added eight rebounds for Siena (13-12, 8-4) which has won four straight to match the program's longest winning streak since reeling off five in a row from Feb. 26 – Mar. 8, 2010.
The Saints will start a season-long four-game home stance on Wednesday against three-time defending MAAC Tournament Champion Iona at Times Union Center.