With Heavy Hearts, CBA Defeats Shen, 19-7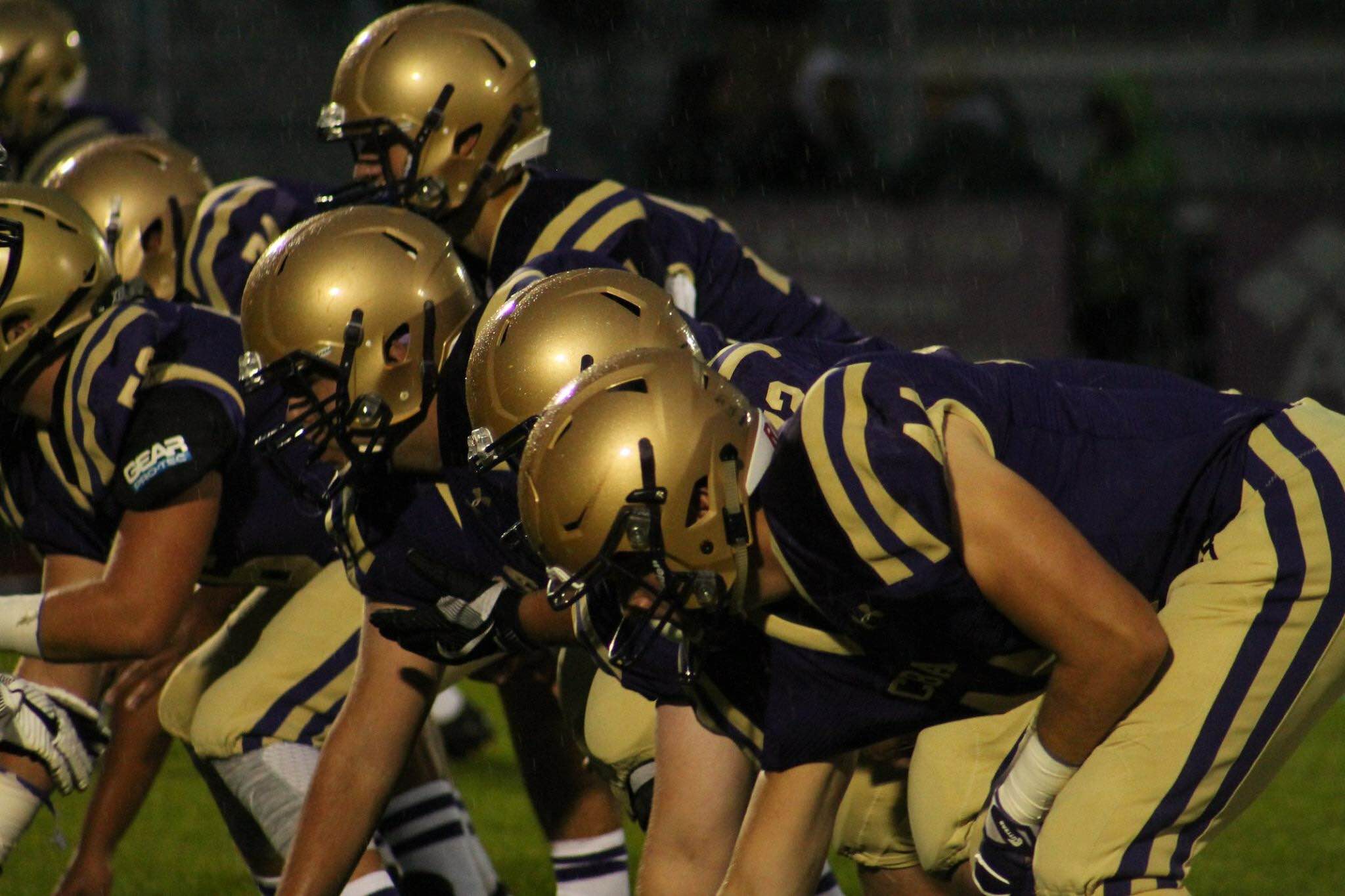 Friday was an emotional roller coaster for football fans at Christian Brothers Academy. Really, the whole week has been.
On Sunday, members of the CBA family awoke to the news of Joe Grasso's passing. Joe Grasso was a legendary coach. He was the only football coach in Bishop Maginn history. Grasso coached at Maginn from 1977 to 2015, when he decided to step down as head football coach. After he stepped down, Joe Burke, CBA's head football coach, offered Grasso a spot on his staff. After putting a lot of thought into it, Grasso decided to join the team for the 2016 season.
Joe Grasso was more than just a coach to Joe Burke. Grasso was Burke's uncle and mentor. He played for Grasso, and he coached with him. The two were very close. The team honored Grasso before the game. Right before kickoff, Grasso's nephew gave an emotional speech describing his uncle's legacy, which was followed by a moment of silence. During warmups, the Brothers wore shirts with Grasso and the number one on the back. Many players had "Play4JG" written on tape and other pieces of equipment.
With Coach Grasso on their shirts & in their hearts @cbaalbany #football players warm up for first game since his death pic.twitter.com/oxJRLMXZe0

— Emily DeFeciani (@CBS6_Emily) September 30, 2016
The Brothers also wore purple helmet decals with Grasso's initials written in gold.
On the first drive of the game, CBA RB Nick DeNicola got down to business. DeNicola blew by Shen defenders. He started off strongly with a 47-yard run, and finished the drive by punching it in from the one. DeNicola had two more touchdowns in the game. A great game by the CBA offensive line allowed him to breakthrough and continue to punish the Plainsmen.
The Plainsmen tried to answer CBA's strong first drive, but it probably didn't go as planned. Trying to cut CBA's lead to 4, the Plainsmen elected to kick a field goal. A.J. Groesbeck  had other plans. Groesbeck burst through the line and blocked the attempt. The Brothers recovered the ball. Threat ended.
The CBA defense had a great game last night. They allowed one touchdown, but ended the threat of many more.
The Brothers did a lot of things well last night. QB Dominic Meola was starting in place of an injured Max Jones. Meola played well, despite it being his first start in arguably one of the biggest games of the year. In addition to CBA winning their homecoming game, Friday night also made history. Last night was the first time CBA had defeated the Shen football team since 1995. It'll be interesting to see what Meola can do in the next few weeks, as the Brothers make their way through the toughest part of their schedule. There is no doubt that the Brothers will give everything they have and play with the same intensity as they did last night. These next few weeks should be fun to watch.
CBA 19, Shenendehowa 7 (Final)

— James Allen (@TUSidelines) October 1, 2016
They asked how we did it, we said "with our hearts" #JG #CBA

— The Prince (@amirtaylor21) October 1, 2016