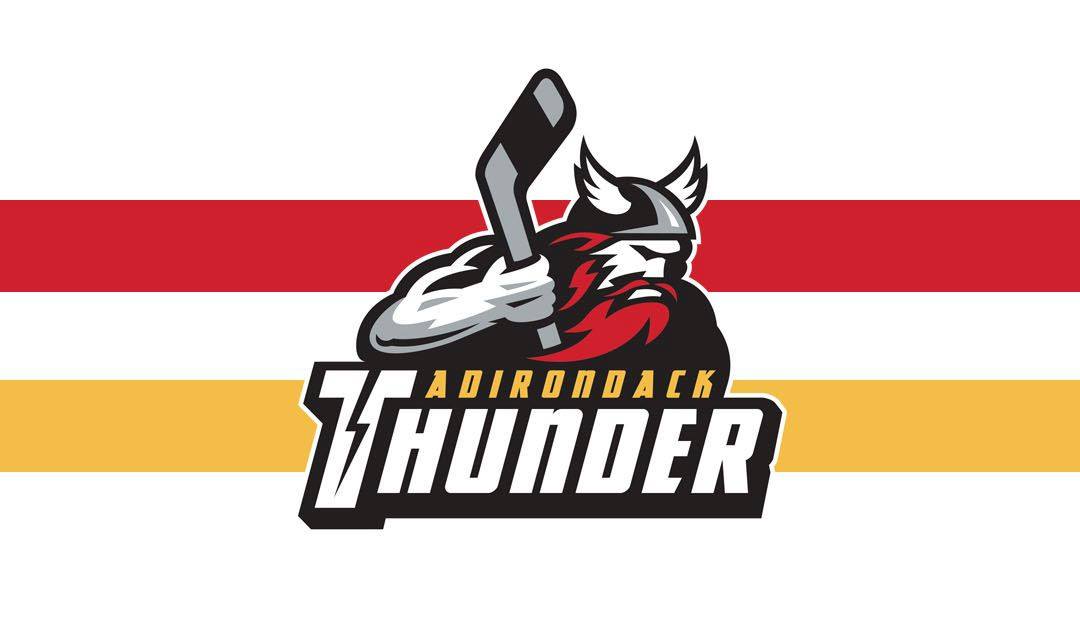 GLENS FALLS — The Adirondack Thunder on Thursday signed Conor Riley to a standard player's contract for the upcoming 2017-18 ECHL season.
Riley, 24, is no stranger to the Glens Falls area. In 2016-17, he racked up 18 points (9-9-18) in 41 appearances with the Thunder at forward and defense. On March 28, 2017, Riley had his first career two-goal game in a contest against Orlando. He also was a recipient of the team's Unsung Hero Award," as voted upon by the coaching staff.
The Massena, NY native also appeared in eight games with the SPHL's Peoria Rivermen a season ago, where he collected two points (0-2-2) and a +6 rating. Prior to beginning his professional career, Riley played four seasons at the University of Maine, where he served as an alternate captain as a senior. Riley also played two seasons locally at Albany Academy from 2009 – 2011.
The 2017-18 season begins in October.
This story was edited for clarity by the Courier