Tangible progress must happen in 2019 for Pikiell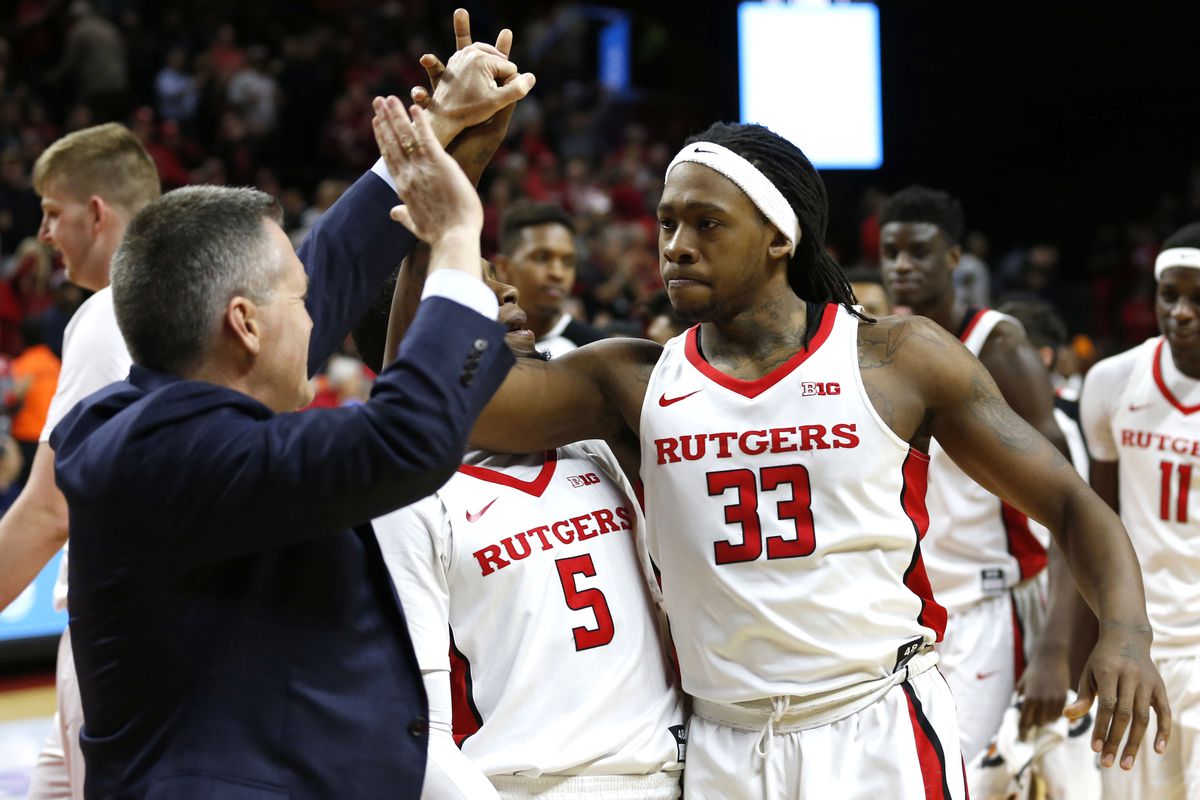 The Big Ten tournament took its show to Madison Square Garden Wednesday night, and the main card of this night was the Rutgers Scarlet Knights playing the Minnesota Golden Gophers. Someone had to win this game just so the conference can justify having a tournament for the sake of making money and having games at "The World's Most Famous Arena", even though neither teams deserve to play in the tournament.
The Scarlet Knights survived to play another day of this tournament by defeating the Gophers 65-54. It helped the Gophers lost so many playmakers to expulsion of Reggie Lynch for sexual misconduct and injuries (Dupree McBrayer, Eric Curry and Amir Coffey), so it was going to be hard for Rutgers to lose this game, though they tried as hard as they could to lose this game with bad offensive spurts.
Make no mistake. Another fruitless Rutgers season will end. Another year of misery will commiserate. Wash, rinse and repeat for the last 27 years. It may be Thursday night against Indiana or it may be Friday night against Purdue. It's coming, so there's no denying it.
Rutgers will complete their 12th straight losing season and 27th nonplayoff season as soon as they are eliminated. 1991 was the last time they made the NCAA tournament, and Steve Pikiell has become the sixth coach to solve the riddle of Rutgers' losing ways since then. This is just his second year as coach, so he will get time to figure it out. After all, this is a long process that has lasted this long, so what's another few more years?
Still, no one can blame any Rutgers fan for losing patience. It is not encouraging when the Scarlet Knights lost 10 of their 11 games prior to the conference tournament. This is not what they had in mind in Pikiell's second year. It's hard to say there is progress with the way the team is finished this season. It eliminated the shine of beating Seton Hall this season.
If it is portrayed as a team that took a step back, well they have. To say there is progress, Rutgers needed to win more than they had last year overall and in Big Ten conference play. That didn't happen. After a 15-18 overall and 3-15 in Big Ten play last year, they are 14-18 overall and 3-15 in the Big Ten this year. Losing 10 of their final 11 regular season games and struggling to beat the shorthanded Gophers doesn't get the fanbase excited next season even when Pikiell's blue-chip recruits of Ron Harper Jr., Shaq Carter and Montez Mathis begin play next year.
We all thought Mike Rice's first two seasons was interesting until everything imploded on him, which featured many losses and him bullying players physically and mentally. Pikiell is nowhere close to Rice as a coach and a person, but the point here is he needs to show Rutgers tangible progress next season. That means not only just making a quantum leap on wins and losses, but making a NIT appearance should be the bar. Anything less than that would raise questions about the second-year head coach's ability to coach.
It got old watching Rutgers gets outmatched by better teams year after year. It's like what are they doing. It gets boring watching them play the other teams tough at times just to lose. It can't be too much for Rutgers to field a decent team. No one wants to hear false promises anymore. It's about results.
A head coach's third season is always the important one because it will determine whether the team made progress or not. This is where Pikiell is at this point of his Rutgers coaching career. His predecessors such as Kevin Bannon, Gary Waters, Fred Hill, Mike Rice and Eddie Jordan failed to do that in their third seasons, which is why their tenures at Rutgers ended badly. No one is saying the Rutgers coach is going to be fired after next year since he is going to get a four-year grace period by his superiors, but for the sake of credibility, he has to have Rutgers In a better place next year.
For one thing, Rutgers offense needs to have an identity. Too many times, they don't have one. They often can't shoot. They can't run or pass. It's like watching so many new guys knowing each other for the first time. With the diaper dandies coming up, it's time for this offense to produce. That means no more scoring droughts that last 10 minutes. That means no more poor starts, and no more poor finishes.
They definitely need a go-to guy that will be a difference maker in close games. The type of player that will make a difference in beating out elite programs in tight games. That's why so much will be riding on Harper, Carter and Mathis next year whether it's fair or not. There also has to be incremental improvements from returning players such as Corey Sanders and Myles Johnson.
Rutgers can't be a whole-is-greater-than-the-sum-of-its-parts anymore. They need someone to be the guy.
The Scarlet Knights should be fine defensively since they had the second-best defense in the Big Ten this season. That hasn't been their problem under Pikiell's two seasons as their coach.
A better offense can make a difference next season, and that's what Rutgers should be focusing on in the 2018-2019 season.
The days of survival mode and moral victories have to be over. There has to be more gain after all the pain the last two seasons under Pikiell.
After 21 years, an improvement shouldn't be too much to ask.