Spectrum News showcases local football to fans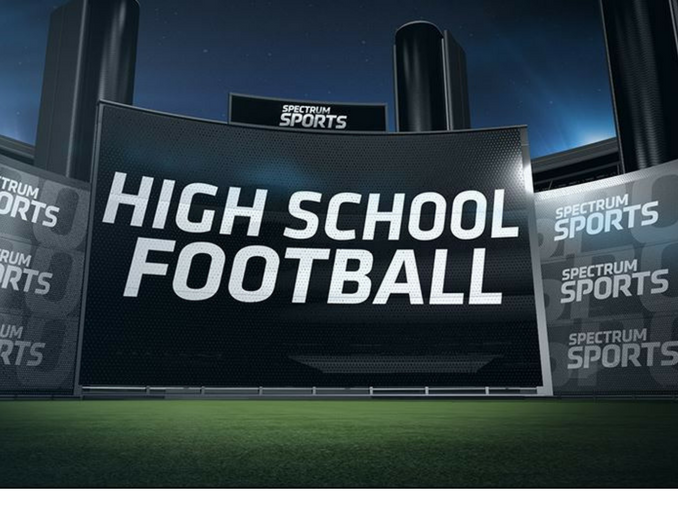 Spectrum News Albany's Friday night high school football coverage is not what the Capital Region wants, it's what the Capital Region needs.
The program consists of one featured local high school football game on Spectrum News each week that has a pre-game, halftime and post-game show, as well as three digital streams on Spectrum digital.
The Friday show is hosted by Sports Director Marisa Jacques along with in-studio analyst Joey DiPiazza.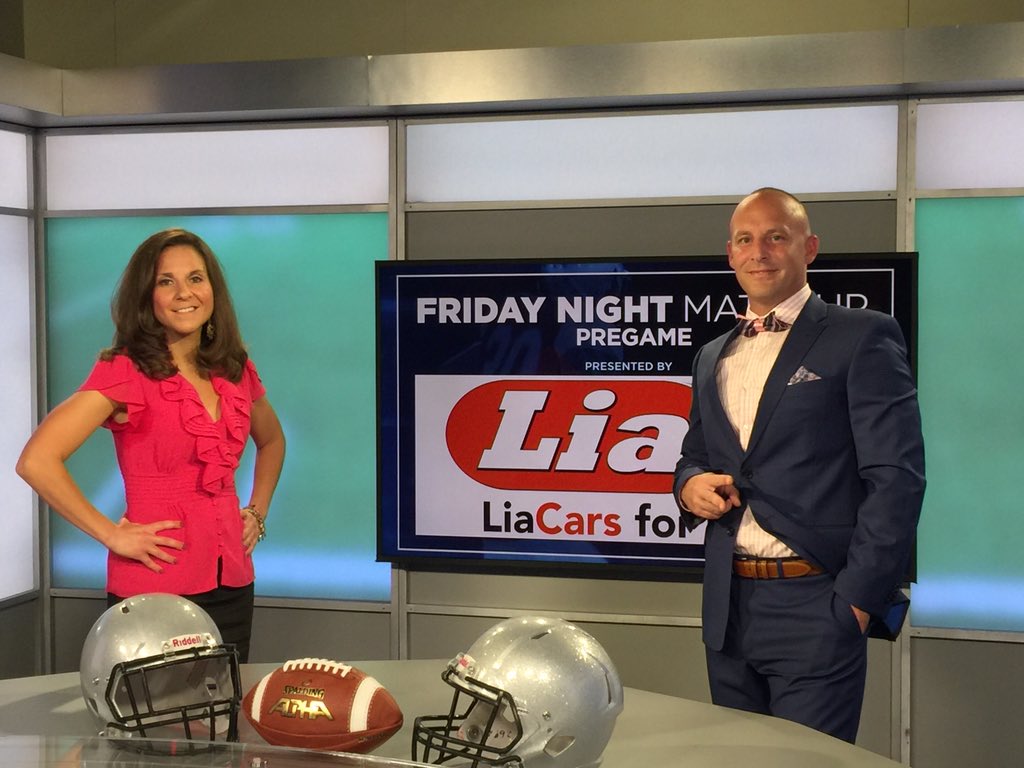 "It's been so much fun, it's been different and I think that it's rejuvenated our entire newsroom because everyone is getting involved," Jacques said.
Since the AHL's Devils departed from Albany this past winter, the lone professional sports team in the area is the Tri-City Valley Cats, the short-season single-A Minor League affiliate of the World Champion Houston Astros.
That season lasts from June to the beginning of September, the rest of the year? Communities care more about high school sports more than anything, specifically, high school football.
"This market doesn't have a professional team like a Buffalo does, so our viewers really gravitate towards high school sports," said Nick Cowdrey, News Director at Spectrum News Albany.
There are 61 football programs in Section II and the goal for the Spectrum News Albany team was to showcase all of them.
"We achieved that goal by week three and it wasn't just me, it was everyone's commitment to high school football in the newsroom," Jacques said.
The regular season is eleven weeks and there was a different matchup each week on Spectrum News Albany.
The best game they can remember? A 28-27 victory for Burnt Hills over Averill Park in week four.
"That was a good game in terms of ratings for us and not that it wasn't expected, but it was nice to see so many people watched and hung on until the end," said Jacques.
Cowdrey was happy about the rating and the game, but he's even happier about the production itself, "It's like watching a professional broadcast, the quality is really good. Add a good game to it, it's a recipe for success," he said.
Along with the production of the show, DiPiazza has been everything they wanted him to be.
Averill Park turned it on in the second half to get past Amsterdam. Check out the full highlights: https://t.co/NbcoTYSMRp pic.twitter.com/rgk1LT495K

— Spectrum News Albany (@SPECNewsAlbany) September 30, 2017
"Joey has been great, he's a huge addition to the department and what we're doing with high school football, he's funny, he enjoys it and he brings something different to the table and that's been great as well," said Jacques.
DiPiazza played football in high school at Shaker and got his first coaching opportunity with the Bison, is a former scout for the Atlanta Braves, the former baseball coach at Hudson Valley Community College as well as the former head football and baseball coach at Albany High School and rebuilt both programs.
An established coach with over twenty years of experience, DiPiazza is now getting his first licks as a broadcaster.
"I think he [DiPiazza] was nervous the first week, he wanted to be good. I told him to not worry about being good, I told him to be himself," Cowdrey said.
"He had a lot of questions in the beginning and I always said to him, why so many questions? We're not asking you to come in here and be an anchor or a broadcaster; you're going to be an analyst and all we need is Joey DiPiazza and nothing more," said Jacques.
After a little film study and a couple of made adjustments, he and Jacques now have custom handshakes before each broadcast and his dance moves never leave you wanting more.
So @DMyers1590 and I were just serenaded in the office by @coachjoeydp. pic.twitter.com/2DYh9bMNNU

— Marisa Jacques (@MarisaJacquesTV) October 20, 2017
"Just come in and be you, give your analysis and give us your flavor and personality, that's why we asked you to be here," Jacques said.
"They do the hand shake at the beginning; he's always adding something quirky," Cowdrey said "My favorite part about him is that he adds a level of the unexpected and an element of fun and I think the viewers can sense that."
.@MarisaJacquesTV and @coachjoeydp getting down before kickoff @SPECNewsAlbany @WatsonSports how do you like these moves? pic.twitter.com/jdPHtKUhfG

— Nick Cowdrey (@NickCowdrey) November 3, 2017
Spectrum Sports may have faltered, but Spectrum News channels 1, 9 and 200 have broadcasted these games during the regular season:
Schuylerville at Schalmont, September 1.
Shenendehowa at Saratoga Springs, September 8.
Queensbury at Amsterdam, September 15.
Averill Park at Burnt Hills-Ballston Lake, September 22.
Saratoga Springs at Ballston Spa, September 29.
Troy at Shaker, October 6.
CBA at Shenendehowa, October 13.
With sectional tournaments ending and championships being won, there's hope for this program to continue.
"The only thing we can do is build off of what we've done and learn where we can make adjustments to make the product better," said Cowdrey. "We didn't know what we were going to expect, you're putting a sporting event on a news channel, so I've been very pleased with the amount of people watching."
As for Jacques, she's humbled by this opportunity.
"It's truly a blessing," she said "For me it's not about being on T.V., it's about being able to cover these teams and being out there and telling these teams and people's stories."
Jacques is from Albany; she went to Sacred Heart in elementary school, Catholic High in high school and is a Union alumnus.
"People want to see their kids and their community highlighted and for me, to do that where I'm from, in front of my family and friends is a big deal to me," said Jacques.
Jacques is one of the focal points of the program, but her station in Albany is the hub station that broadcasts local games for three other markets (Buffalo, Rochester and Syracuse).
Only those who have Spectrum could watch these featured games and Spectrum is the only cable provider who is allowed to broadcast high school sports in New York State.