Shenendehowa uses fourth quarter comeback to take down Shaker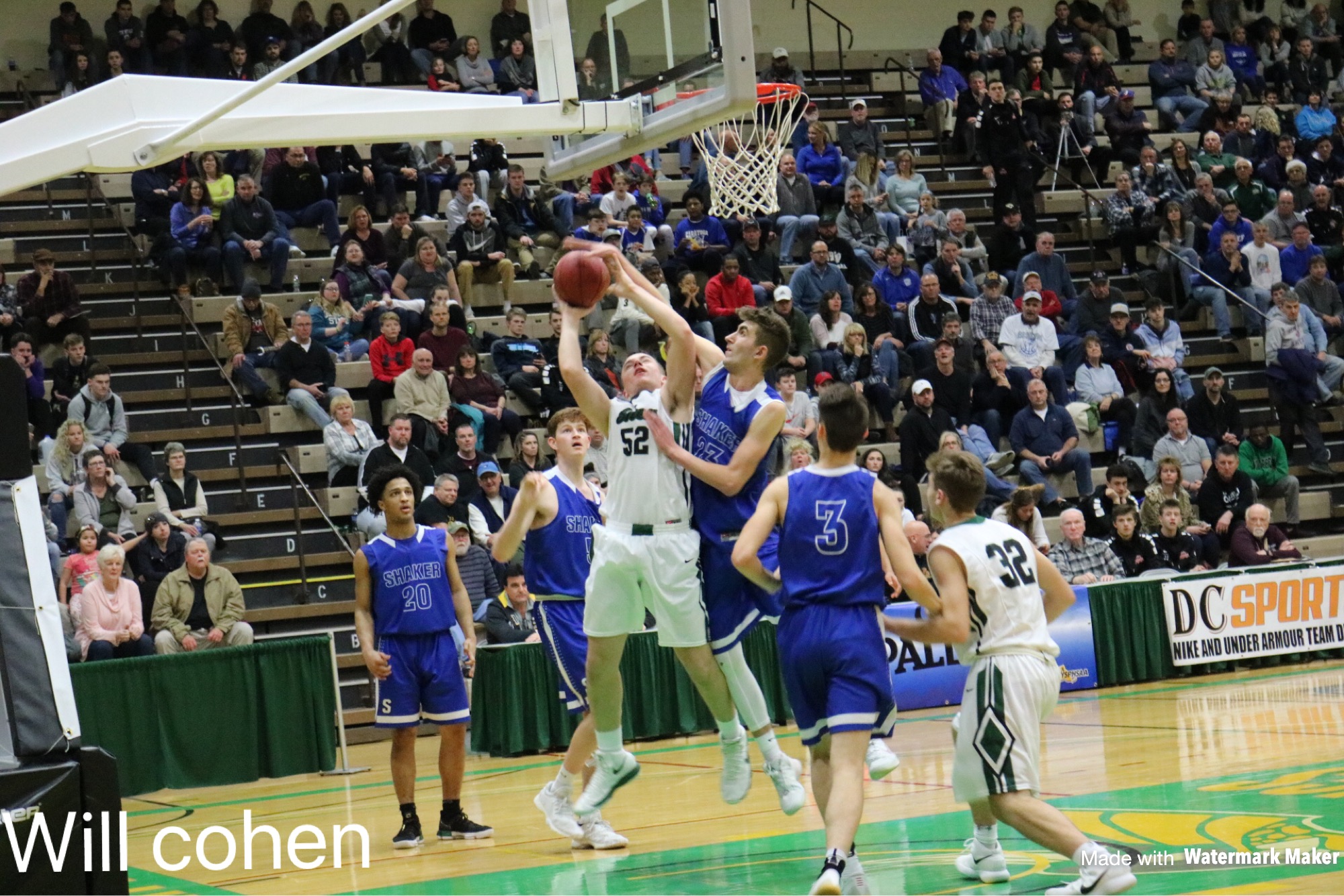 TROY — Down eight with five minutes to go, Shenendehowa looked like they were going to become victims of an upset at Hudson Valley Community College for the second straight season. However, they turned it around and launched a comeback and ended the game on a 13-0 run, beating Shaker on Saturday, 51-46.
After Shaker's Devin Mahoney scored with five minutes to play to make it 46-38 in favor of the Bison, Shenendehowa knew they needed to do something or their season was going to end earlier than expected for the second straight year.
They made some quick offensive adjustments, and they worked exactly how they wanted them to. TJ Sangare hit a three that cut the lead to five, and two more quick scores coming from James Altenburger and Sangare again cut their deficit to one, 46-45 with under three minutes to play.
The Plainsmen weren't stopping there. Chris Hulbert hit a three to give Shenendehowa a 48-46 lead, the first time they had led since being up 19-16 during the first quarter. From that point on, it was smooth sailing as their defense completely shut down Shaker, holding them to no points in the final five minutes of the game. Sangare hit two free throws with 18 seconds to make it a two-possession game, putting it away.
"It's not over until it's over. I thought when Abbas (Merchant) hit Chris (Hulbert) for a three, that was huge. Sangare's free throws, those were gigantic," Shenendehowa head coach Tony Dzikas said. "We had some big, big plays at the end that some guys stepped up. I'm really proud of them."
Earlier on, it was all Shaker as Shenendehowa struggled to put the ball in the basket throughout most of the game. The Bison had led by double digits at one point during the third quarter after Anthony JeanPierre hit a three.
Shenendehowa made a run that brought them to within one point late in the third quarter, but Shaker went right back at them with a run that gave them the eight-point lead with five minutes to play.
Hulbert was a big part of the Shenendehowa comeback as he led the Plainsmen with 14 points along with hitting the game-winning three with just over two minutes to play.
"It was scary there. It really was. I was getting nervous towards the end when we were down eight, but we all kept together. We all have faith in each other, and we just really moved the ball. We had to keep passing it, we got the open shots, and we got what we wanted," Hulbert said.
Sangare was the only other Shen player in double figures, with 11. Jake Cook led Shaker with 15, and Mahoney poured in 14.
Shenendehowa advances to the Class AA semifinals where they will take on CBA. That game will be played on Tuesday night at the Cool Insuring Arena in Glens Falls. The game is set to begin at 6:30 p.m.