Shenendehowa beats Niskayuna in 2017 title game rematch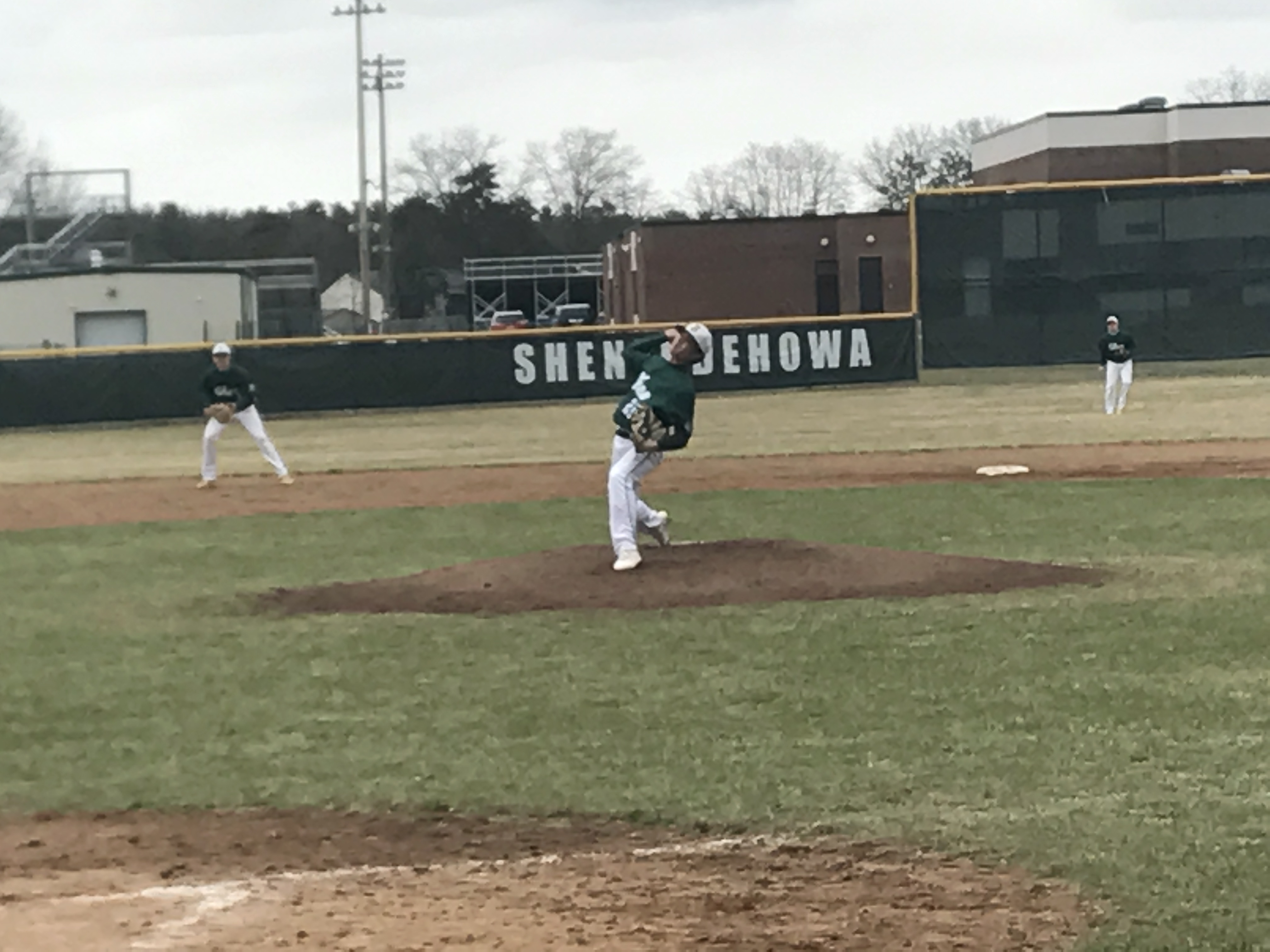 CLIFTON PARK — After being the losing pitcher in last year's sectional final to Niskayuna, Shenendehowa senior Brandon Roberts wanted revenge. He got it.
Despite being in some early tough spots, Roberts persevered through it and pitched five innings of shutout ball. He gave up just one hit as the Plainsmen avenged their championship game loss last year, beating Niskayuna on Tuesday, 4-2.
Things did not start the way that Roberts wanted it to. In the first inning, Niskayuna loaded the bases on two walks and a hit-by-pitch with two outs. Roberts came up in the clutch, striking out James Murphy to end the threat.
Later on, in the third inning, in what was nearly a carbon copy of the first, Niskayuna again loaded the bags on two walks and a hit batter. With two outs and all three bases occupied, Roberts recorded a strikeout to again extinguish a Silver Warriors threat.
"It was definitely key to get out of them. I did everything I could to get out of them, because it was myself having a few too many walks, I got myself into them," Roberts said of his early struggles. "Today I was just trying to throw strikes and get outs and trust my defense. I think I did exactly that as the game progressed."
Roberts flirted with a no-hitter, not allowing a hit until two outs in the fourth inning, and exited in the sixth with only one hit allowed and struck out seven Niskayuna hitters.
"He really battled. He did a great job for us. He got us outs when we needed them," Shenendehowa pitching coach Keith Lansley said. "Later in the game, he got in a rhythm and got stronger as the game went on."
Head coach Greg Christodulu was not at Tuesday's game due to a family obligation.
On offense, the Plainsmen scratched across a run in the first inning. However, it was the third that the offense really came out strong as they scored two runs on a trio of hits, including back-to-back RBI doubles from Brendan Spulnick and Ben Lavery. Lavery, a junior, had a big day at the plate going 2-3 with two doubles and a run scored. He was not on the team last year but said that this was a game he and the team wanted to win.
"Before the year, we pinpointed a couple of games, and this was one of the games we pinpointed," Lavery said.
Shen scored a fourth run on a sacrifice fly in the sixth. Niskayuna came up with a rally in the top of the seventh as they scored both of their runs in the final inning, and that was where they got three of their total four hits, but the rally ultimately fell short with the tying run on first base when the game ended.
"That's baseball. Sometimes you just don't get that hit, and that was the difference today," Niskayuna head coach Chris Bianchi said.
Shenendehowa is now 4-0 on the season and things are looking good for them early on. They will play again on Wednesday, hitting the road to face Bethlehem at 4:15 p.m.
Niskayuna falls to 2-3 on the year so far. They are also back in action on Wednesday, set to face Colonie on the road. That game will also begin at 4:15 p.m.