Saratoga holds off Ballston Spa's late inning rally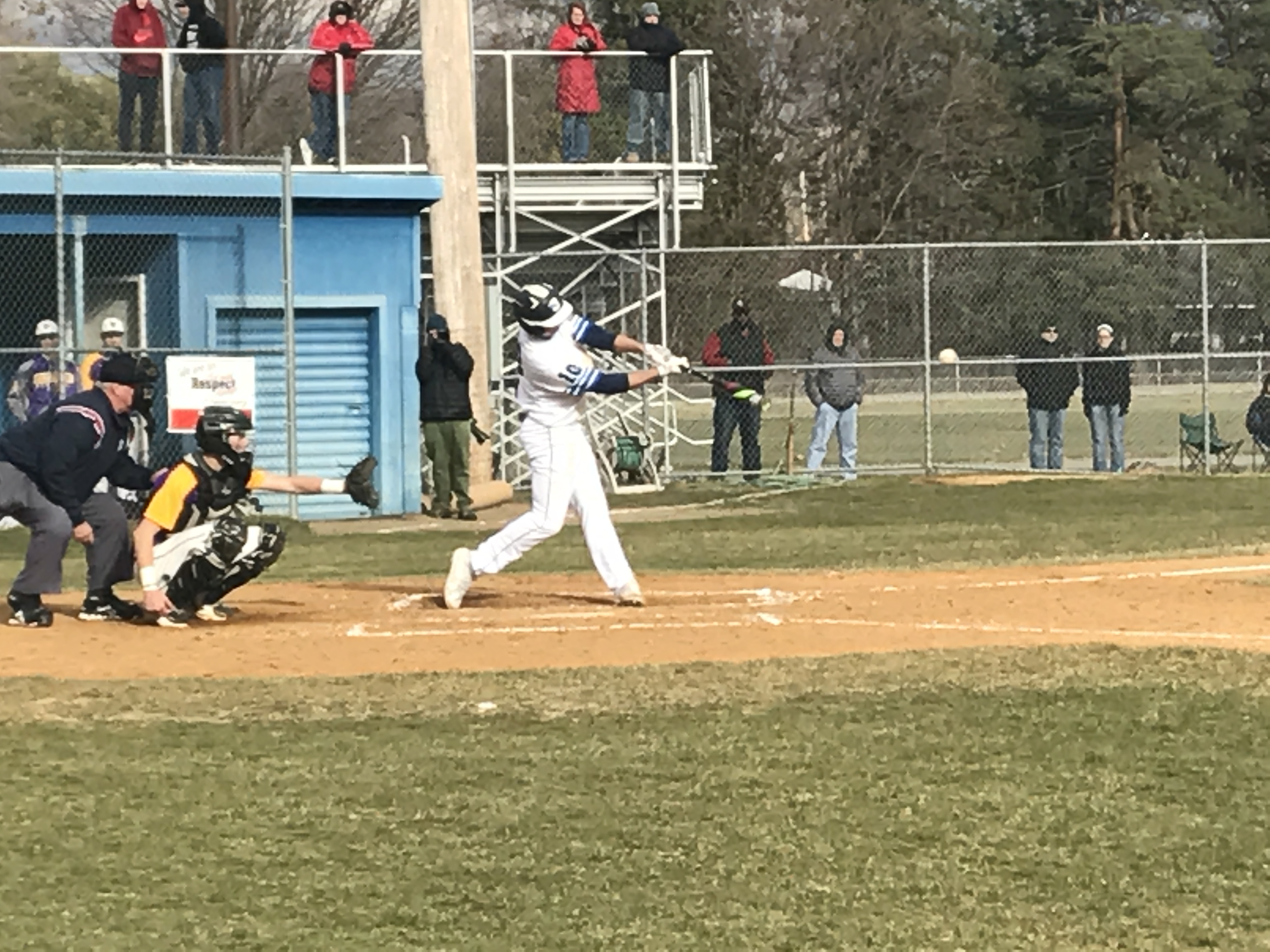 SARATOGA SPRINGS — A late-inning scare will always provide some drama, and it certainly did on Friday. However, Saratoga varsity baseball held off Ballston Spa, winning 4-3.
Heading into the last inning with a 4-2 lead, it seemed as though Saratoga had the game more or less won. Then, near disaster struck as Saratoga committed three errors in the first three batters of the inning, and the bases were eventually loaded with one out.
Relief pitcher Cam Flemming came through in the clutch with a strikeout for the second out of the inning. The leadoff hitter, Evan Fox, came up next. He drew a bases-loaded walk to make the score 4-3. Saratoga coach Andy Cuthbertson made a call to the bullpen to try to get the final out, going with Niko Concha. He came in to face Michael Poirier, who popped out on one pitch to end the game.
"To draw it up like that, you hit a weak fly ball back to him, first of that (I've seen)," Cuthbertson said. "I watched his velocity (in the bullpen), and it looked like his fastball was on, and he had good command of it, so I was comfortable putting him in that situation."
Saratoga grabbed an early 2-1 lead on a first inning two-run single from John Irons only for the Scotties to tie it up at two in the third inning on a single from Chance Checca. With two outs in the bottom of the fourth, senior Brian Hart belted a two-run homer to right field to give the Blue Streaks a 4-2 lead. The home run was Hart's second in as many games, and it was redemption as he had popped out with the bases loaded in each of his two previous at-bats.
"It's a great feeling. Just being crowded by your teammates at home plate, it's really fun. To take the lead on that swing, it's huge for us," Hart said.
Ballston Spa coach Curtis Nobles commented on Hart's home run and starter Nick Reed's mistake that led to it: "That's just recognition of who's at the plate, what position you're in because he handled him pretty much the first two at-bats, but you've always got to be careful of a sleeping lion. He made one mistake up in the zone."
Reed did throw a six-inning complete game but got the loss. Saratoga starter Quinn Jones pitched 4-plus innings, giving up two runs on five hits and struck out six.
"I think he did a good job. I thought he had pretty good command today. I'm not sure he had his best stuff, and we haven't seen his best stuff yet," Cuthbertson said of Jones.
Ballston Spa falls to 4-2 on the season with the loss and will play again on Saturday, heading south to play on the road at Saugerties in a nonleague contest. That game will begin at 7 p.m.
Saratoga improves to 4-2, and will also have a nonleague game Saturday, at home against Rome Free Academy. That game is also set for a 7 p.m. start.