Saratoga beats Burnt Hills in pitchers' duel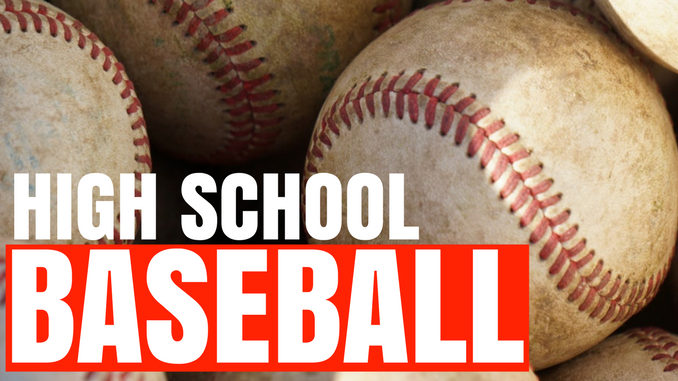 SARATOGA SPRINGS — A dominant performance on the mound paved the way for Saratoga varsity baseball, beating Burnt Hills-Ballston Lake on Thursday, 3-1.
After a bit of a shaky start, Blue Streaks starter Niko Concha really settled in. He gave up back-to-back hits to start the game but retired 10 of the next 11 batters he faced, setting down the Spartan order in the middle innings. He did not allow another hit until the fifth frame. The 3-9 hitters in the order went a combined 2-for-19 for the game.
"I definitely wanted to get those three, four, five hitters out. That was really crucial because I knew the rest of the lineup would kind of be a breeze, but that was really good tonight," Concha said.
In the seventh inning, Burnt Hills loaded the bases with one out on singles by three of the first four hitters. Jeremy Clayton singled in a run to make it 3-1 to end Concha's shutout bid. Concha was pulled at that point, in total going 6 2/3 innings, giving up one run on seven hits and struck out eight Spartan hitters.
This left Saratoga with the opportunity for a one-out save for the second time in three games with Nate Chudy coming in. He struck out Chewy Stubblebine to end the game and the Spartan threat, securing the win for Saratoga.
"We have so many quality skill players, and we just don't have enough innings to let them all have their time to shine. I just said, bear with me and keep grinding. Even if your night consists of four pitches, you never know how important those four pitches could be," Saratoga coach Andy Cuthbertson said.
Saratoga hit the ground running on offense, scoring two runs in the first on an RBI triple from Brian Hart that put the Blue Streaks up 2-0 early. Concha's dominance allowed Saratoga to not score as many runs as they are used to scoring. The third run came in the sixth on an RBI single off the bat of Sam Cirenza.
Burnt Hills' starter, Cameron Rhodes, went 5 2/3 innings, scattering six hits and striking out three.
"He shut us down a little, I think we coasted through the game a little but I think we did a nice job," Concha said.
Saratoga has now won five in a row after a bit of a rocky start that saw them sitting at 2-2 through the first four games.
"I think we learned a little bit about ourselves early in the season and I think that every game we play is going to be challenging, so I like the way we're playing right now," Cuthbertson said.
The Steaks are now 7-2 and will play again on Friday, hitting the road to face Averill Park at 4:15 p.m.
Burnt Hills is now 5-5, and will also play again on Friday, at home against Niskayuna. That one is also set for a 4:15 p.m. start.