Saratoga advances to Section II quarterfinals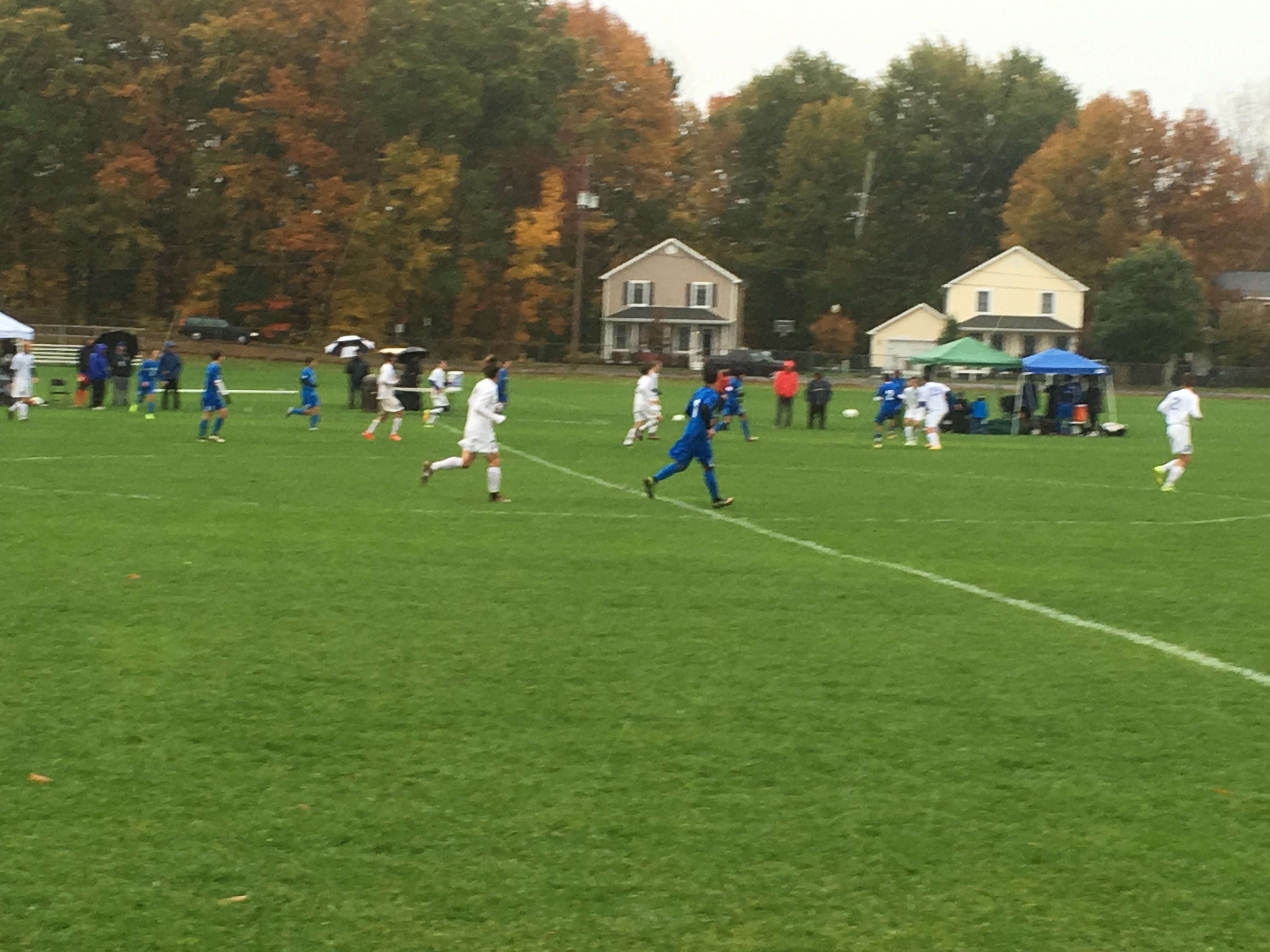 After struggling in the first half, Saratoga picked it up for a big second half.
The Saratoga Blue Streaks defeated the Albany Falcons on Saturday afternoon at Saratoga Springs High School in the first round of boys sectional soccer by a score of 5-0.
Things started out slowly for both sides with no goals being scored in the first half. Saratoga did have a few scoring opportunities with four shots in the first half. Two of them were just off, and two more were saved by Albany goalkeeper Ari Levy including a one-on-one save coming off of the foot of Nick Cavotta.
At the beginning of the second half, it was clear that there would be scoring in that period. About 90 seconds into the second half, a shot by Simon Smith went off the goalpost which kept the game at zeroes for the time being. However, just five minutes later, Aidan Rice put one past Levy to make it 1-0 Saratoga.
"As soon as that went, we started to get momentum. We started to finish the job and do everything we're supposed to do," Saratoga head coach Jake Zanetti said.
That first goal would open up the floodgates for Saratoga as Smith would score a redemption goal just five minutes later to make it 2-0 Saratoga. Then, nine minutes later, Konstantinos Tsitos scored to make it 3-0, and then Eren Kilic added another five minutes later to make it four goals for the Blue Streaks in the first 25 minutes of the second half.
"We just started putting it on the frame and finishing," Zanetti added.
Saratoga would tack on a final goal with 3:39 to play on a penalty kick from Michael Moran to make it 5-0, the final goal for the Blue Streaks for the afternoon.
The defense of Saratoga also played a key role in the game as Albany didn't have a single shot on goal the entire afternoon. That made things very easy for Saratoga keeper Hunter Choy as he didn't have to make any saves in the frigid weather with the temperature hovering around 40 degrees and a downpour of rain the entire game.
"Those four guys in the back have been our baseline all year. They do everything right, they communicate well, and they work hard off each other," Zanetti said. "They knew we were going to have to release a little bit of the inner psycho."
Albany's season comes to a close with the loss. They started the playoffs as the 13 seed.
With the win in the first round of sectional playoff play, fourth-seeded Saratoga will play fifth-seeded Shaker, who beat Schenectady on Friday, in the quarterfinals on Tuesday at Saratoga Springs High School. Start time for that game is still TBD.