A chat with PWBA champion Liz Johnson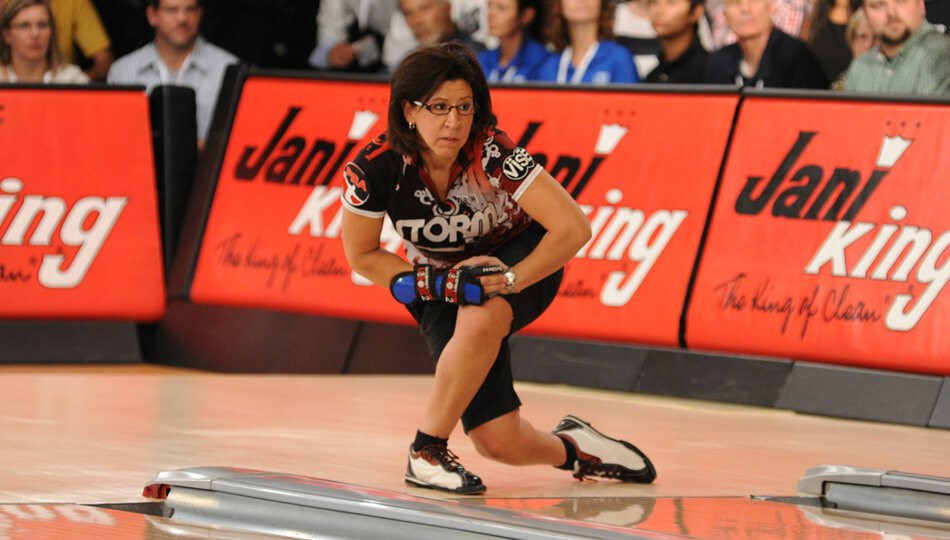 When kids are growing up and dream of a career in athletics, the great ones are always who come to mind. Guys like Michael Jordan or Tom Brady that always step up in the big moments and perform. These are the people that are remembered, and if you are a bowler and a woman in particular, it's Liz Johnson that comes to mind.
Liz Johnson, a professional bowler who was born and raised in Cheektowaga, New York has had an incredibly distinguished career in the PBA, PWBA, and in international competition. In her 23 year career she has won almost thirty titles across those three areas of the sport. Among those ten are major titles which is the most won by any woman and tied for the most won by men. Three of these were the Women's US Open in three straight years between 2015 and 2017. Liz also proved to be a tough out on the PBA tour being the first woman to ever make it to the televised finals in 2004. She would progress to become the first woman to win a PBA tour event by 2005. Her calculated style is one that most bowlers hope for, but is hard to master.
This weekend she had an opportunity to have another first. Saturday she attended her first youth bowling camp as a professional bowler at Wichita State. Wichita State is the winningest collegiate program of all time with twenty-nine total championships in the team and singles tournaments. So this camp has kids who travel from over thirty-one states. After she taught the campers lane play she stayed around for their free time where I got the privilege to sit down and talk to her.
When you were growing up, who would you say that you modeled your game after the most?
"I used to watch pro bowling on TV. Earl Anthony was one of my favorite bowlers and he was left handed, so trying to pick up things from the right side. But growing up I learned from my parents, and I had an older brother and sister. So they helped me start bowling and that stuff."
When did you realize that you could make a career out of bowling?
"Probably my teenage years. I was seventeen or eighteen and my average was pretty high for my age. At that time it was all urethane with no reactive resin yet but it was pretty high. I went to college for one year and right after that was when my career in bowling started as an amateur and then when I went on tour I was twenty-one. So it was probably like 19, 20, right after college."
Did you have any doubts?
"Yeah, I had some doubts as to if I would be able to go out and make cuts, win, succeed and stuff like that. But I was very fortunate that my very first tournament as an amateur, I was 19 and I cashed in an event in Pittsburgh. I waited two years later to go out and get my pro card, and I was very fortunate to make a TV show in the first week I turned pro as well as winning the US Open that year too. So I was very lucky to be able to continue on."
What would you say to a young bowler who is working on their game?
"Just keep practicing. Practice as much as you can, try to bowl on different conditions in different houses as much as possible and always work on your spares."
What is your favorite part about your career in bowling?
"I have been very lucky as far as having the career that I've had. Just going out and being able to have the success that I've had and I've made good life long friendships being on the tour. Some of my best friends I have known well over twenty years from bowling. Also in the junior leagues I've had my same best friend for over forty years. That's been a very important thing for me.
Who would you say that you are closest to on tour?
One of my very best friends when I first went on tour, Carol Norman. I met her when I went on the tour in ninety-six and we are still best friends. She's been drilling my balls for the past seven or eight years. Also Tish Johnson, she took me under her wing at an early time in my career and helped me through the basics as far as bowling balls and ball drillings.
What has been your biggest challenge?
"There have been a lot of difficult conditions I have had to play on. And it's a lot of traveling week in and week out. But you gotta take the good with the bad, the bad with the good. There have been times this season that I haven't been able to finish as high as I wanted, but you take those weeks and you learn from it and hopefully the next week is a better week."
Which title would mean the most to win?
"As of right now on the tour I have not won the Lucy Bignell mixed doubles. It's a dear tournament to my heart because my best friend Donna Conners runs that tournament. It's a breast cancer fundraiser so you are doing it for a great cause. It started off as just a regional and kept getting bigger and bigger now into it's 19th year. It's now one of the hardest tournaments to win because it's mixed doubles so any female can bowl with any male, and there's some unbelievable talent out there. There's a couple of bowlers that have one it three or four times and haven't bowled it for as many years that I have. That's probably the biggest tournament that I am still gunning for."
Who's been the most challenging player to bowl against?
"You have a lot of great young bowlers out there, right now Shannon O'keefe is having the year of her career, Daniel McEwan is leading the league in points, team Singapore, team Malaysia all of the international girls. The list just goes on and on of incredibly talented girls."
Who are your PWBA darkhorses going into the end of the season?
"One of the more underrated players out there is Maria Rodriguez. We don't hear a lot about her but she is in the top ten. Also Diana Zavjalova isn't having a year like she has had in the past, but she is hungry to win so you always have to look out for them."
What's your favorite ball you have ever thrown?
"The Storm Surelock is one of my favorites and I have been using that a lot over the past couple of years. I won my first PBA national title with that ball back in November. Also my Storm Marvel S because I won the 2013 US Open with that ball. That was unique because we used three different house in Columbus, Ohio. It was a very challenging week and that ball gave me a lot of success."
Would you consider coaching after your career is over?
"Yeah, I have been considering it. It's always important to give back to the bowling community that has given me so much in the last forty years. So that would be the next option for me."
Being an established athlete from New York state, how would you advise other young athletes like Joe Girard that have the potential for greatness?
"Just keep at it, grind and do as much as you can. If you love what you do, then you will want to keep participating and succeeding. That will help you be hungry to win but still love the game."