Penalties down Dutchmen at Clarkson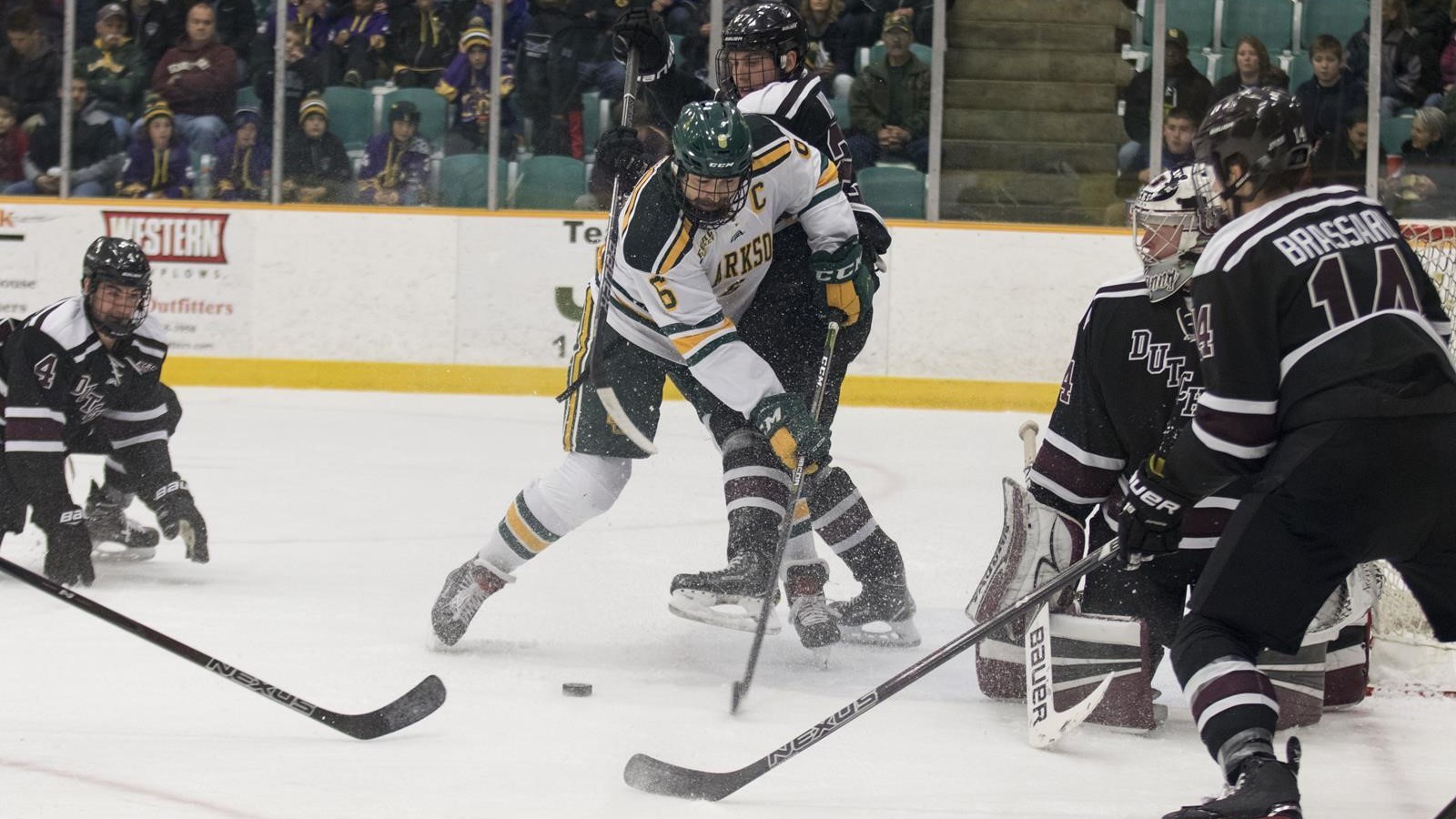 POTSDAM, NY – Clarkson scored three power-play goals to end Union's five game-winning with a 3-2 win over the Dutchmen on Saturday night at Cheel Arena.
The loss is Union's first in conference play this season and the Dutchmen now sit with a record of 5-6-0 (3-1-0 ECAC). The Golden Knights improve to 6-3-1 (2-0-0 ECAC).
Despite only being assessed four penalties in the contest, Union was unable to do much to stop the Golden Knights' power play, who scored on their first two man advantages.
With a 2-0 deficit to start the third period, the Dutchmen began the push to get back into the game.
Union got its first goal of the game at the 3:34 mark of the third period when Vas Kolias connected with Anthony Rinaldi at the back door for Rinaldi's team-best sixth goal of the season. Unfortunately, Clarkson would score its third power-play goal on Union's fourth and final penalty midway through the third period, taking back the two-goal lead.
However, the Dutchmen didn't give up and continued to fight. Union got back within one goal in the last six minutes, after a blast by Joseph Campolieto found the back of the net.
Union continued to push in to the final seconds, but Clarkson survived the late rally to keep the 3-2 win over the Dutchmen.
Clarkson blocked a total of 20 shots in the contest, including eight in the third period alone. The three goals scored on the power play by the Golden Knights are the most Union has conceded in a game this season. Clarkson also won 35 of 55 face offs in the game.
Darion Hanson was in net for the Dutchmen, and despite recording his first collegiate loss, turned in a career-high 29 saves. On the opposite end of the ice, Clarkson's Jake Kielly stopped 22 of 24 for his sixth win of the season.
Union returns home to the confines of Messa Rink for league games next weekend against Princeton, Nov. 10, and Quinnipiac, Nov. 11.