No more magic for St. Peter's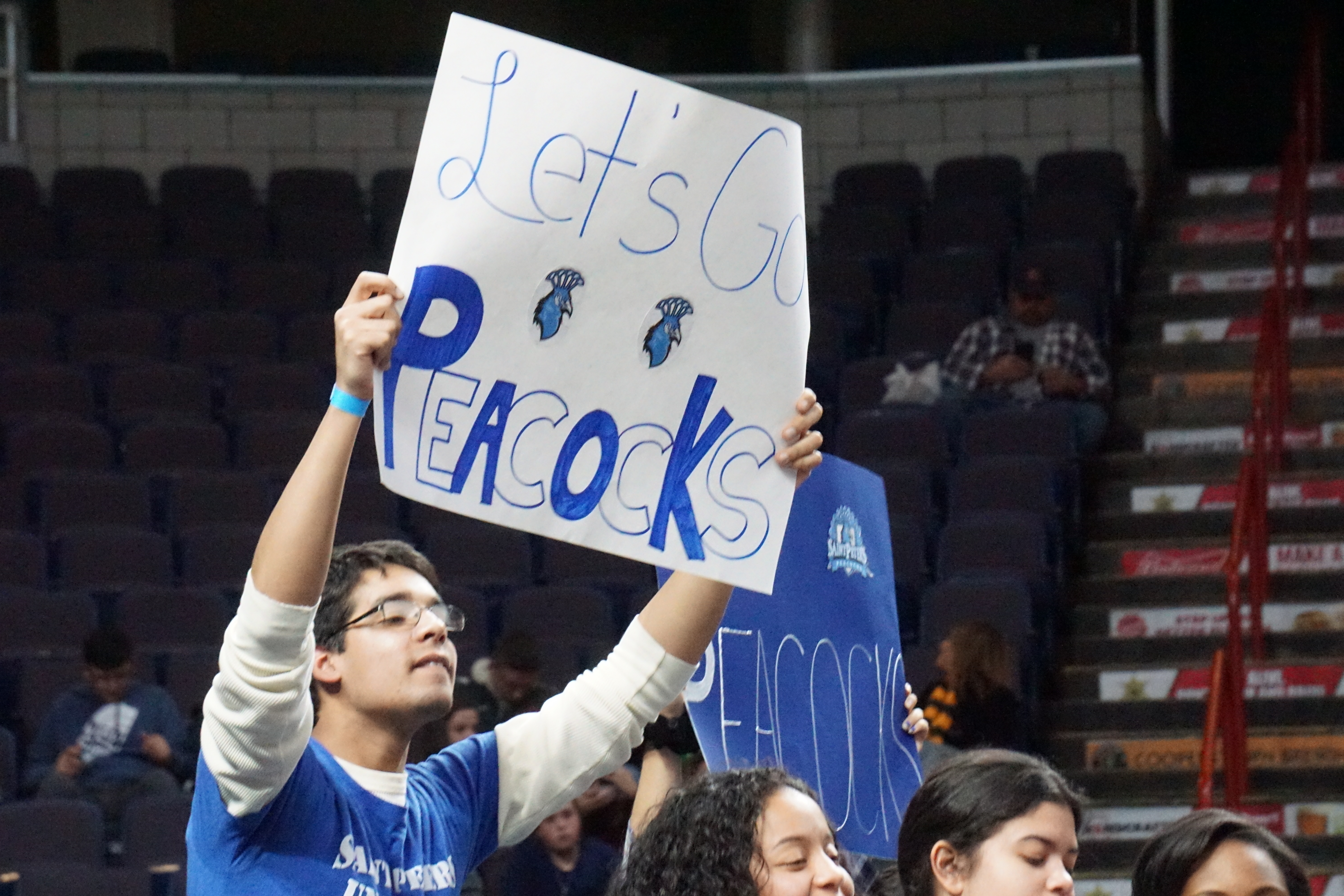 ALBANY — The St. Peter's men's basketball team dominated the hardwood at Times Union Center for more than 36 minutes of Sunday's MAAC Tournament semifinal matchup against No. 4 Iona, but in the end, it wasn't enough to get past the two-time defending conference champion Gaels, falling 65-62 in front of 2,151.
"We truly thought this was our year," St. Peter's coach John Dunne said postgame. "I am so proud of these guys. We could have folded so many times this year, but our guys stepped up and kept it going."
The Peacocks, 14-17 (6-12 MAAC), got ahead early and ended the first half on a 10-0 scoring run to capture a 30-20 lead at the break. Defensively, Saint Peter's prevented Iona from scoring in the final six minutes and 25 seconds of the half and registered 18 defensive rebounds.
"We had great energy in the first half," Dunn went on to say. "At the end of the day, Iona just made more plays than we did."
Dunn's team went 6-12 in regular season conference play, earning The Peacocks the No.9 seed in the MAAC postseason tournament. Upsetting their way to the semifinals, the team first took down No. 8 Monmouth on Thursday 60-58, and then the top-seeded Rider Broncs 66-55 Saturday.
With seven minutes and twenty-seven seconds remaining in the contest, the Peackocks saw their lead slip to six off a three-point bucket from Iona freshman guard Schadrac Casimir, who led all scoring with 24 points.
Iona took control of the game with three minutes and 14 seconds remaining as Casimir was fouled going up for a shot. A made free-throw put the Gales up 56-54.
FINAL: Iona 65, St Peter's- 63 #MAACHoops18 pic.twitter.com/SzZXHBWIfK

— Dylan Rossiter (@ByDylanRossiter) March 5, 2018
With the win, Iona advances to its sixth-straight MAAC Championship game to be played Monday night at 7 p.m. The game is at Albany's Times Union Center and will be televised nationally on ESPN.