No Islanders trade should be no problem
It would have been nice if the Islanders added a stay-at-home defenseman or a scorer, but just because they didn't, it does not mean making the playoffs can not be done.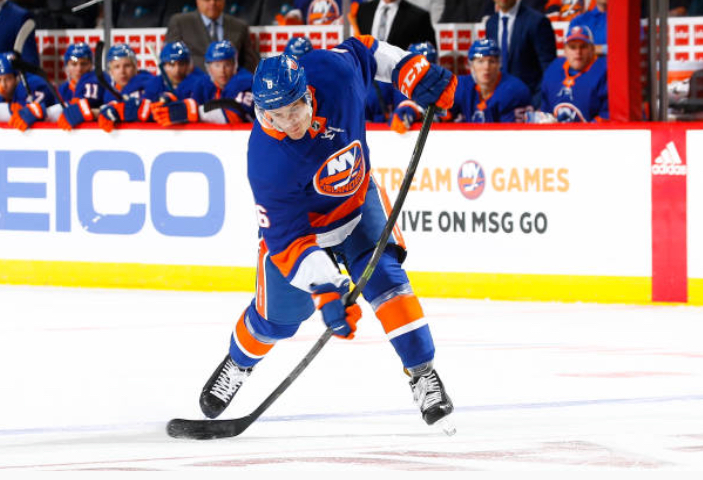 The MLB and NHL trade deadline get the best of us and worst of us.
We get excited about what our teams would do to make our team better in those two revenue-making pro sports leagues, which often does wheeling and dealing during the season. It's either to make a move for a better tomorrow or a better present as in going for a championship.
For Islanders fans, this has been foreign in a sense the Islanders have never been in a position to make a move that can increase their chances of making the playoffs and winning the Metropolitan Division. They viewed this as a rare opportunity for their team, so they were antsy and curious.
Imagine their disappointment when the Islanders did nothing in the trade deadline. Not even a fringe move happened.
It's easy to complain about Islanders general manager Lou Lamoriello doing nothing, but it's hard to comprehend that maybe teams didn't want any of the Islanders players from their farm system. It's hard to believe the Islanders general manager would not do anything considering he always makes trades for the sake of making trades when he was running the Devils.
Lamoriello put on a brave front when he spoke to the local media after the trade deadline expired. He said the team was not going to stray from building a foundation situation of an organization and about building sustainable success by making a move that can help them win short-term. He also said he liked the way his team has been going and he did not want to disrupt the chemistry.
He wasn't going to give public knowledge of what went down because of the sensitivity of the situation. He can't afford alienate current players if he admitted he tried to trade them to get better. He also is not going to reveal conversations with general managers for public consumption when all of this should be private.
Basically, he conducted a general manager speak when addressing the media and talking to the fans in the process.
It wasn't what fans want to hear, but nothing he said would have made it feel better since the Islanders did not get anyone that would make a run.
It's doubtful this column will make any Islanders fan feel encouraged, but we are going to give it a try.
Not making a move does not mean the Islanders will miss the playoffs or not win the division. If anything, the Islanders have done the right thing keeping this roster intact. There was no need to make a move when everyone on the roster has been productive all around. When there is so much synergy within the lines, it would be foolish to break it up when everything has gone well. As the saying goes, if it ain't broke, don't fix it.
Too much has gone right to fix it. There's no reason to destroy everything that is good about this team just for the sake of making a move. The Islanders are tied with the Washington Capitals for first place in the division with 79 points, so they might as well ride it out with this roster.
For the players, the lack of trade should be viewed as trust on Lamoriello's part. They have to approach it as if he trusts them enough to finish the job of making the playoffs and winning the division in the process. They have to deal with the responsibility of being the guys that will take the Islanders to where they want to go to finish the season. This itself makes this season interesting.
For Josh Ho-Sang, Anthony Beauvillier, Michael Del Colle and Devon Toews, this is their chance to shine and show they belong in the NHL for good. These guys are not just viewed as the future, but they should be viewed as now. There's responsibility that comes with it.
The lack of trade should not mean the Islanders are not good enough to make the playoffs. They have been consistently good since mid-December. That should be enough to hang in there for another six weeks.
It would have been nice to get a veteran scorer. It would have been great to get a stay-at-home defenseman. It would have been swell to get a playoff player that knows how to handle the stretch run. To go this far, to go right to the brink and no further and get nothing out of it in the deadline is frustrating.
Life goes on, though. It's on the players on this roster to make it work. They get it. They can't get caught up on what could have been like the fans are.
This week is a big week for the Islanders. They have a five-game homestand, and they started it off with a 3-1 loss to the Calgary Flames on Tuesday night. They need to win at least four of five to stay afloat in the top of division, so they don't have time to ponder what if the Islanders acquired a rental player.
If the Islanders miss the playoffs, it won't be because they did not make a deal to better themselves. It will be because they couldn't get it done.