Michigan State's loss to Michigan should raise doubts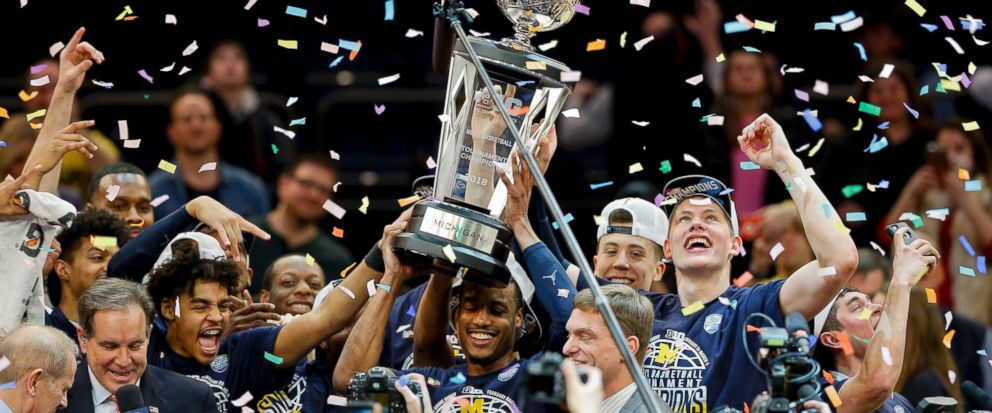 The Michigan State Spartans wanted the Michigan Wolverines in the Big Ten semifinals. The reasons were twofold.
They have not been tested much this year due to so many inferior teams in a proud conference, and they know the Wolverines are the type of team that could serve as a barometer to how they will do in the NCAA tournament. Also, they wanted their in-state rival in order to avenge an 82-72 loss to them at East Lansing on Jan. 13.
They got everything the Wolverines gave them, and in the end, they came out as 75-64 losers Saturday afternoon at Madison Square Garden. They finished their season with their in-state rivals by going 0-2 against them, and they have a three-game losing streak against them. Not only they never got the revenge they seeked for, but the doubts have to creep in whether or not they really are a NCAA championship contender.
In the first half, the Spartans played even with the Wolverines, but in the second half, they were outclassed by a NCAA championship contender by being outscored 49-35.
For a game Michigan State wanted this badly, they have to be disappointed with the way they played. Their best players such as Miles Bridges (fouled out with 1:34 to go in the game) and Cassius Winston did nothing in the second half. Michigan State head coach Tom Izzo's coaching left so much to be desired when he somehow benched Jaren Jackson Jr. in the second half and kept the struggling Nick Ward too long in that game. They folded when Michigan got into a roll to start the second half when Mo Wagner scored 14 points to lead the Wolverines' surge after scoring only one point in the first half.
This does not seem like a team that is primed for the tournament, does it?
If the Spartans played well and lost Saturday afternoon, they can live with it. The problem was every Spartan came up lame when it mattered the most. It's no secret they haven't had a qualifying win in their 29-4 season, so they needed a good game.
For the stars to come up small, that's disappointing. These are the type of games that Bridges and Winston were recruited for, which was being the difference makers against elite teams such as Michigan.
There's no question Michigan executed their 1-3-1 zone defense on Michigan State, but still, Michigan State's stars needed to find a way to shoot well. That's what stars do. Instead, Winston went 0-for-4 from 3-point range and Bridges scored 17 points on 7-for-18 shooting.
What was alarming was Michigan State's defense was putrid in the second half. They weren't physical, and they let Michigan shoot from downtown whenever they wanted. At times, Michigan was able to push Michigan State around in scoring in the paint.
Michigan was more of a cohesive team than Michigan State. They were more focused and disciplined than their opponent. They thrived on adversity by overcoming their first half shooting woes than their in-state rival, who wilted when Michigan was off to a great start in the second half.
What we learned was Michigan is primed to make it to the Final Four and win it all than Michigan State. Also, Michigan coach John Beilein has gotten the best of Izzo by winning three straight against him.
Instead of providing answers, Michigan State invited more questions about their championship mettle. That's why Saturday's loss was discouraging and concerning.
The Spartans should make it to the Elite Eight at best, but whether or they will be in San Antonio for the Final Four remains to be seen. They are not a sure bet to be in there despite their record. Most of their wins were inflated from a conference that isn't that good. In their tough games against the Duke Blue Devils, Ohio State Buckeyes and Michigan (twice), they lost all of them. Their lone best win was against the Purdue Boilermakers this year. Their defense has been inconsistent this year.
There was much on the line Saturday afternoon for Michigan State than Michigan. Instead, Michigan State saw the Wolverines play Purdue in the Big Ten championship game on Sunday, and they saw their in-state rival celebrate as Big Ten tournament champions after a 75-66 victory over Purdue.
The Spartans have to wonder how good they really are.