Joe Girard III cuts college list to six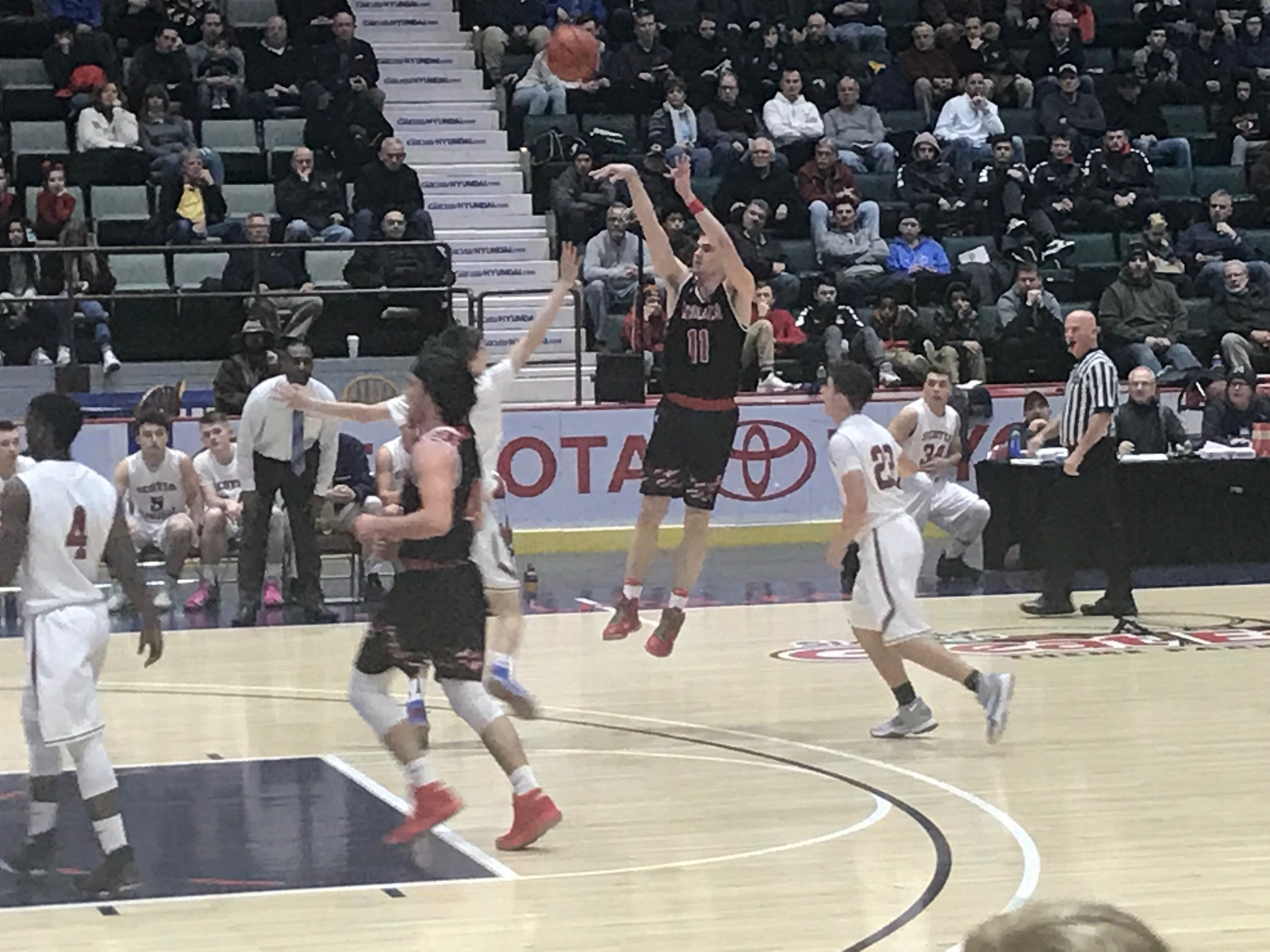 Glens Falls basketball star Joe Girard III announced Saturday night that he had cut his college decision list to six schools, after receiving nearly 30 Division I offers.
He announced on his Twitter account that he had cut his list to six high-major Division I programs, Notre Dame, Boston College, Penn State, Michigan, Duke and Syracuse.
He had also received offers from top Division I programs such as Oklahoma, Baylor, BYU, Ohio State among others. He also had offers from Massachusetts and Tulane that would have allowed him to play football and basketball in college. He has said that he will play football for Glens Falls this year in his senior season.
Girard was electric for Glens Falls this season, averaging 50 points per game, and scored over 60 points in a game twice during the Indians' 20-3 season. He broke the Section 2 scoring record in early January and then the state record, previously held by Indiana Pacers guard Lance Stephenson. He currently sits at 3,306 points in a four-year varsity career that he has spanned since he was in eighth grade, leaving 4,000 career points not out of the question.
After the season, he received many state and national accolades. He was named the New York State player of the year by the New York State Sportswriter Association, in addition to the same title from Gatorade and USA Today. He was also one of the six finalists for national player of the year by MaxPreps. Locally, he was a unanimous Class B first team all-star selection by The Upstate Courier.
In football, he led his team to a state championship as a sophomore playing quarterback and safety and brought them to the state semifinals as a junior. He was the Class B co-player of the year from NYSSWA, passing for 1,883 yards and 22 touchdowns, and rushed for 518 yards and seven touchdowns.
It is now clear that he wishes to focus on basketball, but as of now it is unknown when he will announce his commitment.