Horse Racing, Albany's professional sport prepares for big weekend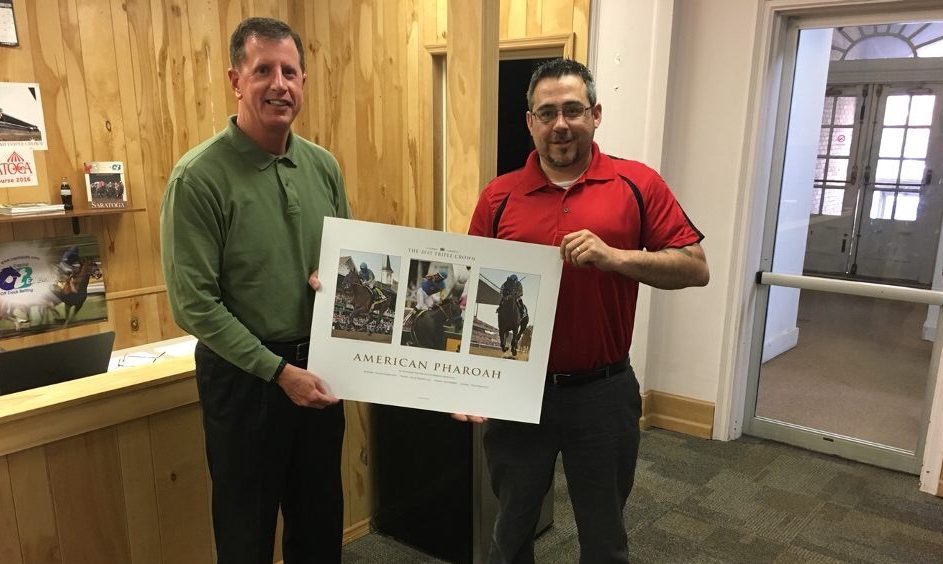 "We don't have a major sports team, this is our major sports team," Director of Marketing at Capital OTB Shannon Donovan said "It's our major league sporting event in the Capital Region."
The 143rd Kentucky Derby is this Saturday and has created some of the most memorable moments in horse racing's rich history. Previous build ups have showed heavy favorites such as Nyquist in 2016 and American Pharoah in 2015 get the most attention ahead of Derby Day, but 2017 has a wide field of options for America to fall in love with.
The Capital OTB 2017 Kentucky Derby preview shows four horses with better than 10-1 odds. Classic Empire comes in as the favorite at 4-1, followed by McKraken and Always Dreaming tied at 5-1and Irish War Cry at 6-1.
"This is kind of a mixed bag that we have this year, a lot of parody, but parody can be good as far as betting goes because now, people aren't going to focus on one or two horses, they'll consider five or six," Donovan said.
Another storyline heading to Derby Day is the rivalry between McKraken and Classic Empire. Given the fact that they have high expectations in this race and they will be lined up next to each other at the starting gate, should make for an interesting competition down the stretch.
"If we get a good battle down the stretch and a horse wins by a head, that's really good for horse racing," said Donovan "You really hope for horse racing to have its shining moment."
The shiniest of moments happened two years ago when American Pharoah became the first horse to win the Triple Crown in 37 years.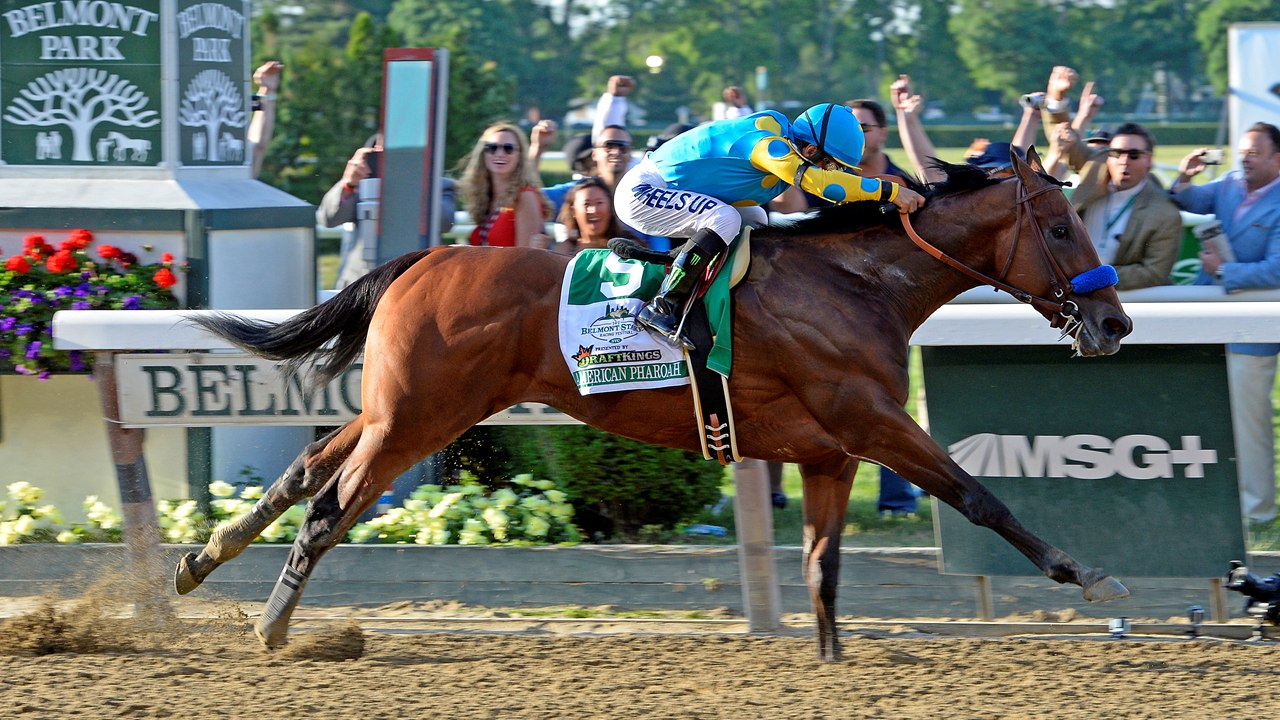 From a marketing standpoint, the 2015 Kentucky Derby made horse racing exciting again. "Of course if there's one horse [American Pharoah] that's leading the whole thing it does make my job a little bit easier because I can concentrate on that one horse," said Charles Butler, Web Developer at Capital OTB.
"Two years ago we had American Pharoah; America fell in love with American Pharoah on Kentucky Derby Day, but what happened afterwards is just as important," Donovan said "The Derby is the crucial one that kicks it all off, it's the biggest and most competitive one, what happens from there is a secondary effect. The biggest thing is: is America going to fall in love with a horse and are they going to go further into the Triple Crown?"
American Pharoah captivated America and could go down as an urban legend in horse racing with names like Secretariat and Seabiscuit. Capital OTB honored American Pharoah at their flagship location, Club House Race Book in Albany by adding a feature of him to their walk of fame.
When the legendary horse made his way to Saratoga for the Travers in 2015, the event sold itself.
"The Flat Track season is always crazy up here, but the week leading up to his race was on a different level," said Darren Rybka, Assistant Trainer for Heidi Rohr in Saratoga.
"Once he came here to Saratoga, it was even more. Horse Racing was put on the front page of the sports section rather than the third page," Donovan said.
The Travers got the best of American Pharoah and he would lose in shocking fashion, but his impact on the sport remains. "When he got beat, you could feel and hear the disbelief and sadness throughout the whole crowd," said Rybka.
"Everyone likes to see the champ, everyone is cheering for the champ, nobody wants to see the champ go down," Donovan said "It's immeasurable how much he did for horse racing during that year. It was one of the best years of horse racing we've ever had."
"American Pharoah was great for horse racing, it brought a lot of needed attention to the sport," Rybka said "Watching the final leg of the Belmont I got goosebumps when he was coming down the stretch. It's only once every 20-30 years you see a horse as dominant and special he was."
The Super Bowl of horse racing is just the first of three of the most popular races and the most important stretch of horse racing in America every year. Saturday's Kentucky Derby is followed by the Preakness Stakes on May 20th, followed by the Belmont Stakes on June 10th.
At Capital OTB, everyone is all in to make sure Derby Day goes as smoothly as possible and everyone's bets are safe.
"The pressure for me is that we get swamped online and Derby Day itself, these guys know a lot about horse racing and I just sit back and monitor the servers to make sure they don't go down," said Butler.
"It makes you step up a notch because you have to be on your A game because it's the bright lights, we just make sure we shine as best we can," Donovan said.
There's no offseason in horse racing and especially in the Capital Region, thanks to Capital OTB. With their app, website and television channel, horse racing never stops. Saratoga Race Course is open for about a month a year, but horse racing is occurring throughout the country and internationally all year round.
Despite their name being Capital OTB, they are not limited to just the greater Albany area. "I think a lot of people associate us with Saratoga because we do a lot with Saratoga, it is the closest race track to us," said Butler.
Albany's professional sport has its own national stage that dominates excitement in the late summer months. But Capital OTB wasn't created because Saratoga exists; Capital OTB was created to regulate betting on horse racing. Capital OTB spans over 16 counties in New York and the city of Schenectady.
However, no one thinks it's a bad thing to have such a prominent race track so close to home. "I think it benefits us to have a national race track like Saratoga in our back yard," Donovan said.
Business wise, so does Capital OTB, "People laugh when I say it but in the month that Saratoga is up and running, we quadruple our numbers," said Donovan "Plus it helps all of our locations because if people can't make it to the track but still want to make bets, they can make bets from wherever they want essentially."
Donovan, who's been with Capital OTB for 18 years, grew up in Saratoga and went to the track as kid daily and is ready for Derby Day, "I fell in love with horse racing as a young kid and I'm just as excited for Saturday as any," Donovan said.
"This guy knows a lot, he's a library of information and I have learned so much from him," Butler said "It makes all of our jobs easier being around someone so passionate about what we do."
Capital OTB employees, account holders and horse racing fans alike will be jockeying for position on Saturday watching and cheering for their horse and their bets to win.
Coverage will begin for the Kentucky Derby on Saturday at 2:30 on NBC.