Colonie firefighter faces charges after allegedly assaulting cops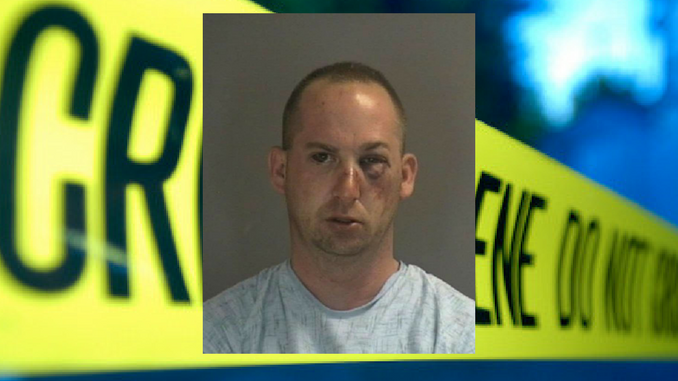 COLONIE — A volunteer fireman, who was once named firefighter of the year, allegedly assaulted two police officers while they were attempting to investigate a fight that broke out inside the Colonie Village Fire Department, on Thursday, May 18.
William Boomhower, 38, "was actively out of control," Town of Colonie Police Lt. Robert Win told Emily Masters of the Times Union.
The former assistant chief allegedly punched multiple colleagues, prompting a 911 call. He then left the Central Avenue fire house and returned home.
Police caught up with Boomhower outside his Birch Avenue dwelling. While interviewing him, Boomhower became "physically aggressive" and punched one officer in the face. He was then wrestled to the ground by the help of a taser.
Boomhower was placed in the back of a police car, where he continued to act aggressive and kicked the car's rear left door. As a result, the door no longer closes properly, Winn said.
The man was charged with two counts of assaulting a police officer, both felonies and one count of misdemeanor resisting arrest along with misdemeanor criminal mischief. But he doesn't have to answer charges about the firehouse fight because colleagues declined to press charges.
The man complained of chest pains and minor injuries. He was taken to Saint Peter's Hospital in Albany, where a doctor checked him out and determined none of his injuries to be significant.
One officer suffered bumps and bruises but did not seek medical attention.