COLLEGE BASEBALL: Stetson tops Siena in Florida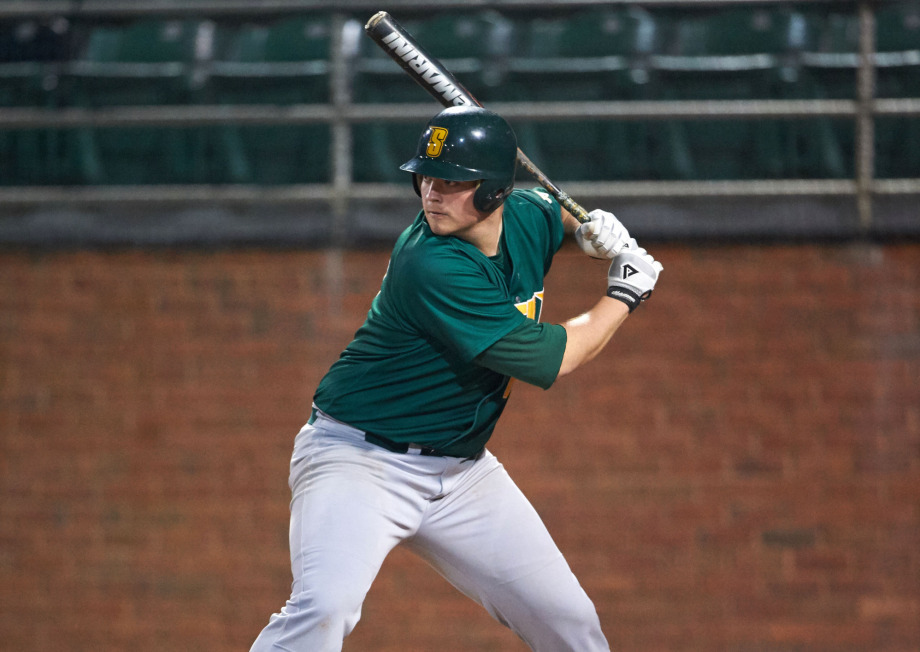 Stetson scored six unanswered runs over the middle three innings to defeat Siena Baseball 10-6, and sweep the mini two-game series in DeLand, Florida. Sophomore centerfielder Dan Swain delivered his second home run of the young season in the loss.
Siena (0-5) jumped out to a quick 2-0 lead in the first, ending a 14-inning scoreless drought. Sophomore third baseman Jordan Folgers produced a two-run opposite field double to right to put the Saints in front.
But Stetson (2-3) got both runs back in the second, and harbored a 4-3 lead through three innings. The Hatters tacked on three runs apiece in both the fourth and sixth innings, highlighted by two-run hits from Kirk Sidwell and Jacob Koos, respectively.
Siena scored single runs in each of the final three innings, on the solo home run from Swain, an RBI single from freshman shortstop Rich Gilbride, and a run-scoring double by freshman designated hitter Nico Ramos.
Junior first baseman Joe Drpich went 2-for-3 with a pair of runs scored, and freshman DH Jonathan Crimmin knocked in his first collegiate RBI for the Saints which tallied 10 hits. Freshman hurler Alex Brickman retired all six batters he faced over two unblemished innings of relief.
The Saints return to action Friday at 3 p.m. when they open a three-game series against Pitt at historic Dodgertown in Vero Beach, Florida.