Clareth and Degnan to captain Saints in 2017-2018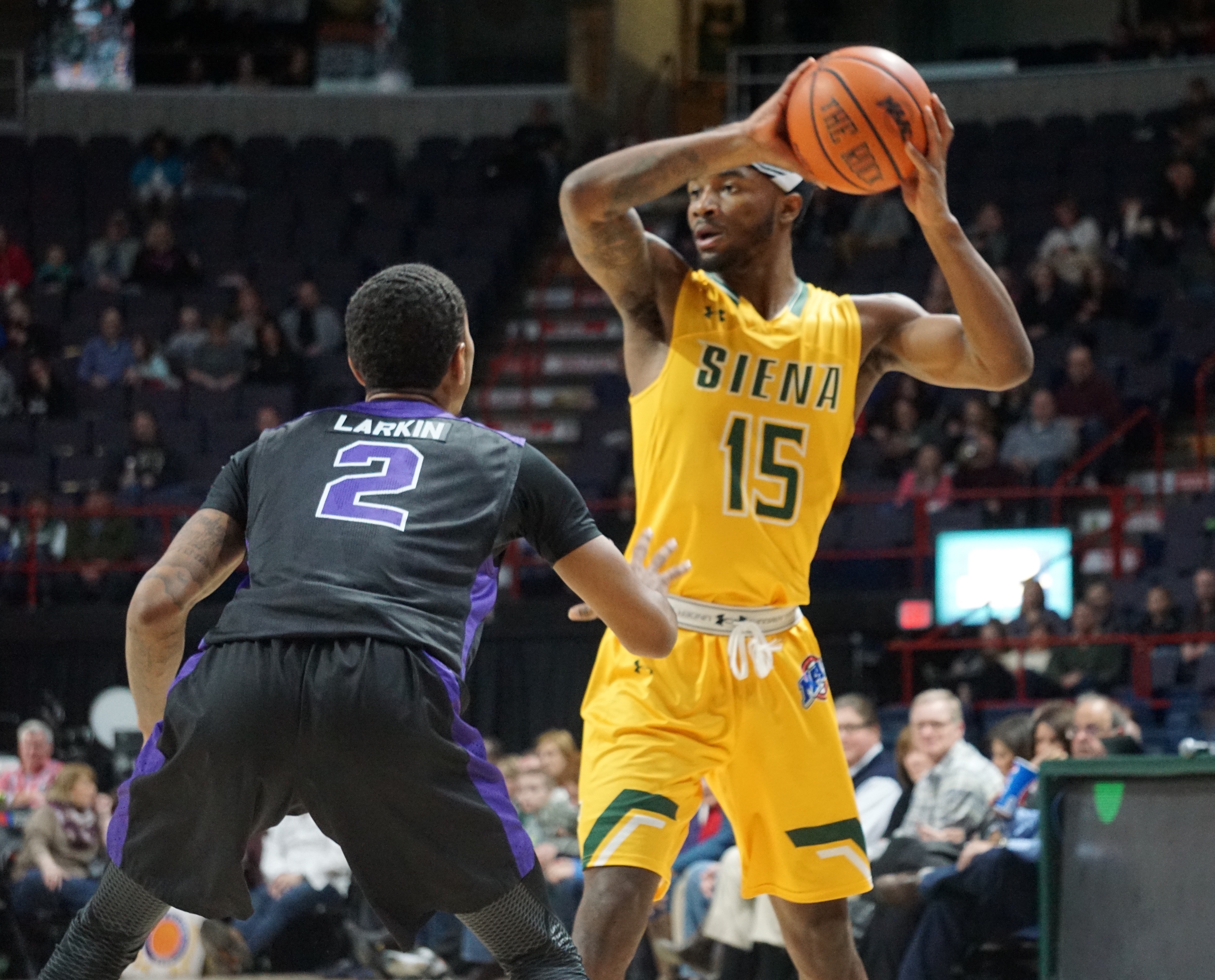 LOUDONVILLE — It's been just a few weeks since the Siena men's basketball team saw their NCAA Tournament dreams crushed in the closing seconds of the Metro Atlantic Athletics Association (MAAC) Championship game at Times Union Center, but the program is wasting no time in preparation for 2017-2018. – naming new team captains Monday.
Rising junior Nico Clareth and Kevin Degnan, a transfer student, will split captain duties next season, as the Saints look to return to the Big Dance for the first time since 2010.
"We are looking forward to having Nico and Kevin lead our team this summer and next season," said head coach Jimmy Patsos in a statement. "Nico has earned the right to be a captain through the energy and effort that he has brought to the program over his first two years. Kevin has been nothing but a model student-athlete since arriving on campus, and his vocal leadership and knowledge of the game continue to be great assets to the team."
This season, Clareth, a Baltimore, Maryland native, averaged 13.7 points per game in 22 appearances and five starts for the program. Perhaps the biggest of which came in the second half of the MAAC Semifinals, when the 6″5′ sensation scored 27 points to upset the No.1 seed and regular season champs Monmouth. The leadership role for Clareth comes as quite the turnaround after he walked away from the team for a handful of weeks this season.
Degnan is set to make his Siena debut in 2017-2018, after riding the pine this year in accordance with NCAA transfer rules. The Pearl River, New York product has two years of eligibility remaining after transferring in from MAAC foe Fairfield.
For continued coverage of Siena Athletics, follow @Real518Sports on Twitter.