'Cats sweep doubleheader in Williamsport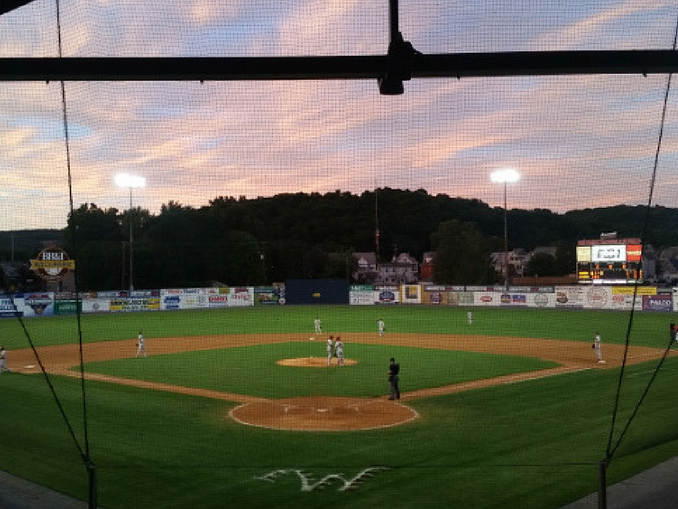 WILLIAMSPORT, PA — The Tri-City ValleyCats got strong pitching and enough offense, to win both games of a doubleheader over the Williamsport Crosscutters. The 'Cats won 4-3 in game one, with Leovanny Rodriguez (1-0) picking up his first win for the 'Cats, while Zach Warren (0-3) took the loss in relief of Will Stewart. With the wins, the 'Cats have moved into a half game lead in the Stedler Division.
The Crosscutters struck first in the first inning, when Nick Maton scored on a wild pitch to go up 1-0. There wouldn't be any more runs until the fourth inning, when Adrian Tovalin drove in one with an RBI single, while Colton Shaver hit an RBI sacrifice fly to make it 2-1. The 'Cats added another run in the fifth off a balk by Will Stewart that scored Jacob Meyers to make it 3-1.
Josh Stephan finally got to the 'Cats in the bottom of the fifth thanks to a two RBI double to tie the game up at 3-3. However, the 'Cats secured the win in the sixth inning, when Corey Julks drove in a run on an RBI double to make it 4-3.
Leovanny Rodriguez shined in his second appearance with the 'Cats and first since June 21st. Rodriguez went five innings, allowing three earned runs while striking out five. Luis Ramirez picked up his second save after going two innings of relief to secure the win in seven innings.
Game two saw a two-hit shutout by the 'Cats pitching and a 3-0 win by the 'Cats. Matt Ruppenthal (1-1) picked up the win, while Connor Brogdon (1-1) took the loss in relief of starter Julian Garcia. Ruppenthal and Diogenes Almengo combined to strike out eight batters in seven innings, and allowed just one extra base hit.
The 'Cats did all their scoring in the top of the sixth inning. Gabriel Bracamonte led the inning off with a triple, and was driven in by Colton Shaver, to make it 1-0. Strong plate discipline allowed the 'Cats to not only load the bases, but Kyle Davis drew a bases-loaded walk to go up 2-0, before the Crosscutters allowed another run to come through on a failed force attempt at the plate to make it 3-0.
The 'Cats will wrap up their series against the Crosscutters on Sunday at 5:05 p.m. before heading home to prepare for the 2017 New York-Penn League All-Star Game on August 15th.
-Alex McKeon/ValleyCats Media