Can Devils build on this season?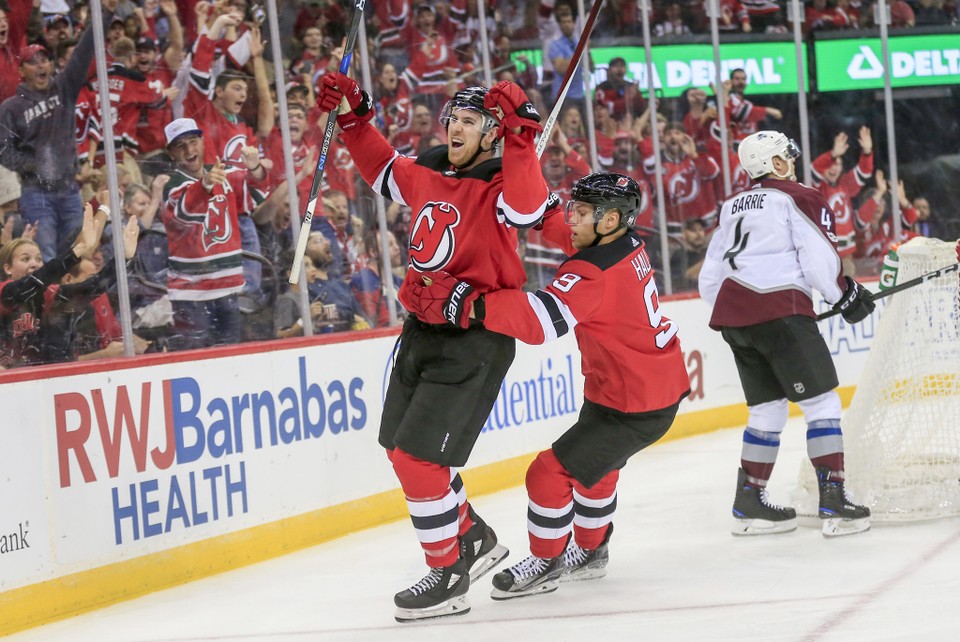 Devils fans celebrated their team's season the last few days after they were eliminated by the Tampa Bay Lightning in the first-round best-of-seven series Saturday afternoon in a 3-1 loss. The Devils absorbed kudos from their coaches and their fans for overachieving this season.
There was so much to like about them this season. They were resilient, entertaining and loveable. They had young players such as Taylor Hall, Nico Hischier, Will Butcher and Miles Wood blossoming into winning players. Keith Kinkaid stepped up after Cory Schneider was out with a groin injury by going 16-3-1 with a 2.32 goals-against and .929 save percentage that led the Devils to the playoffs.
Any team can overachieve in sports. The hard part is duplicating it and dealing with high expectations. That's where the Devils are as they move forward. The question for the Devils is this: Can they take the next step such as winning a playoff round next season? The Devils are going to be a team that teams will start taking seriously when they play them, so the Devils will have to ratchet up their intensity even more than they did this season.
If the Devils are going to win a playoff round next year or go as far as they can, they need to get tougher defensively after giving up 244 goals for the second straight season. They need to provide the boom of hitting wingers instead of being pushed around like they were in the playoffs this month. They are going to need a defenseman who could be a presence. That would mean trading for Erik Karlsson or signing Capitals defenseman John Carlson as a free agent. Devils general manager Ray Shero is not afraid to shake things up and he is as good of a wheeler-and-dealer as there is in hockey, so he can find that guy.
They are also going to have to provide depth to help Hall and Hischier. Now, it could be from within as players such as Blake Coleman continues to improve, but the Devils could dip into the free agent market and sign a guy like Evander Kane and James van Riemsdyk to provide secondary scoring. Look for Shero to be busy this offseason in adding more talent.
Odds are the Devils need to continue to improve from within. That means their young players have to keep doing better instead of being content of what they are as players, which should be feasible. There can't be an off year next season if this team is going to take the next step.
This is more about the Devils' young players than what Shero has to do in the offseason. They have to apply the lessons they learned from a five-game series against the Lightning. They have to be tougher. They need to learn how to find a way to score ugly goals. They need to know how to create second to third to fourth chances and making the goaltenders work, which was not the case in the playoffs.
They have to be more tougher and stronger. It's more about will than skill come postseason. It couldn't have been surprising postseason hockey was too fast for them since most of them experienced it for the first time ever. How they adapt and how they grow from it will determine how far the Devils can go next year and beyond.
There are going to be high expectations from the Devils next season from the front office to the players to the fans. This won't be an overachieving team anymore. Teams are going to play harder against the Devils than they normally would. The division is going to be tough as always, so the Devils better brace each game like a playoff game as they did this year.
The Devils are going to have to learn how to handle it and how to deal with it. This team has the makeup to get it done, but wins and losses will determine what they are.
As fun as this year was, it will be interesting what the Devils do to improve next year. The team got its first taste of the playoffs, and it was enjoyable just being in it despite losing in five games. Now the trick is to maintain this and create stability.
The Devils should enjoy this offseason by reflecting on how good this season was.
Challenges are going to be ahead starting in training camp.