Cairo-Durham beats Green Tech in extras to earn first win of the season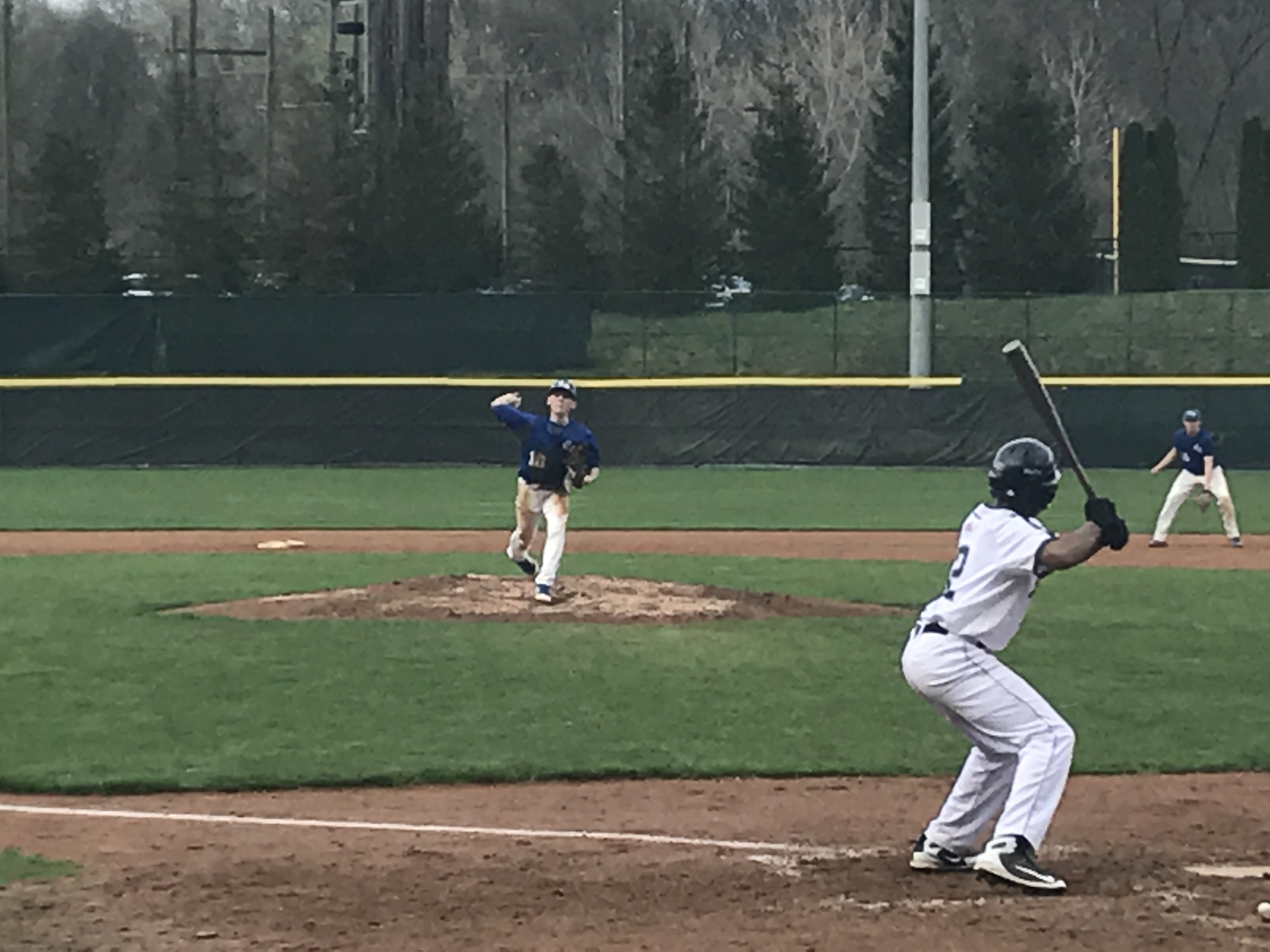 TROY — It took an inning longer than expected, but it was Cairo-Durham walking away with a 5-4 victory over Green Tech on Friday at Joe Bruno Stadium in Troy, earning their first win of the season.
Cairo-Durham led 4-2 most of the way behind a dominant performance in the middle innings by starter Armando Salvatore after a rocky start. He gave up two runs on three hits in the first two innings of the game, but the offense supported him as they went up 2-1 in the top of the second, only to be tied 2-2 in the bottom half.
The Mustangs went up 4-2 in the third inning off of a triple from Jake Hall, who later scored on an error, then Salvatore helping his own cause with an RBI single.
Salvatore shut them down, only allowing one hit from the second inning until the sixth. Green Tech scored in the sixth to make it 4-3 and then tied it up on an RBI double from Rashier Chandler in the bottom of the seventh.
In the eighth, Salvatore and Steven Cody led off with walks. Salvatore scored using some heads-up baserunning as Noah Warner grounded into a double play, but he was able to score from second on the play to make the game 5-4. That ended up being the final score of the game once Shane Mooney shut down the Green Tech offense in the eighth after getting the last out in the seventh. Salvatore ended up going 6 2/3 innings on the mound, giving up four runs on five hits and struck out six. At the plate, he went 1-2 with the hit that brought in the fourth run. He also reached on an error and walked.
"We came out and played (well), relied on our defense, got some hits, got some runs," Salvatore said.
Timely hitting in the first three innings led to the Mustangs' win because they were dominated by Green Tech starter Lakyi Russell, who pitched into the sixth inning and struck out 14 hitters in 5 2/3 innings.
"It's been one of those situations where a couple innings here and there, we put up a couple runs, and then we go into a lull. We just saw it again today," Cairo-Durham head coach Chris Freeburg said. "I think that mental game really grinds on them, you saw a little bit of that today."
This win is a big one for Cairo-Durham as it is their first win of the 2018 season after an 0-15 start. "I think it means more being this type of game. I want to say at least half of our games have been decided by four runs or less. To be in a close game and be able to pull it out, I think means a lot more than to go out and blow somebody out," Freeburg said.
Green Tech falls to 1-13 on the season. These two squads are set to play each other on Monday for their next game. The game will be at Cairo-Durham High School and begin at 4:15 p.m.