Boys' lacrosse roundup: Niskayuna blows out Colonie, Ballston Spa dismantles Troy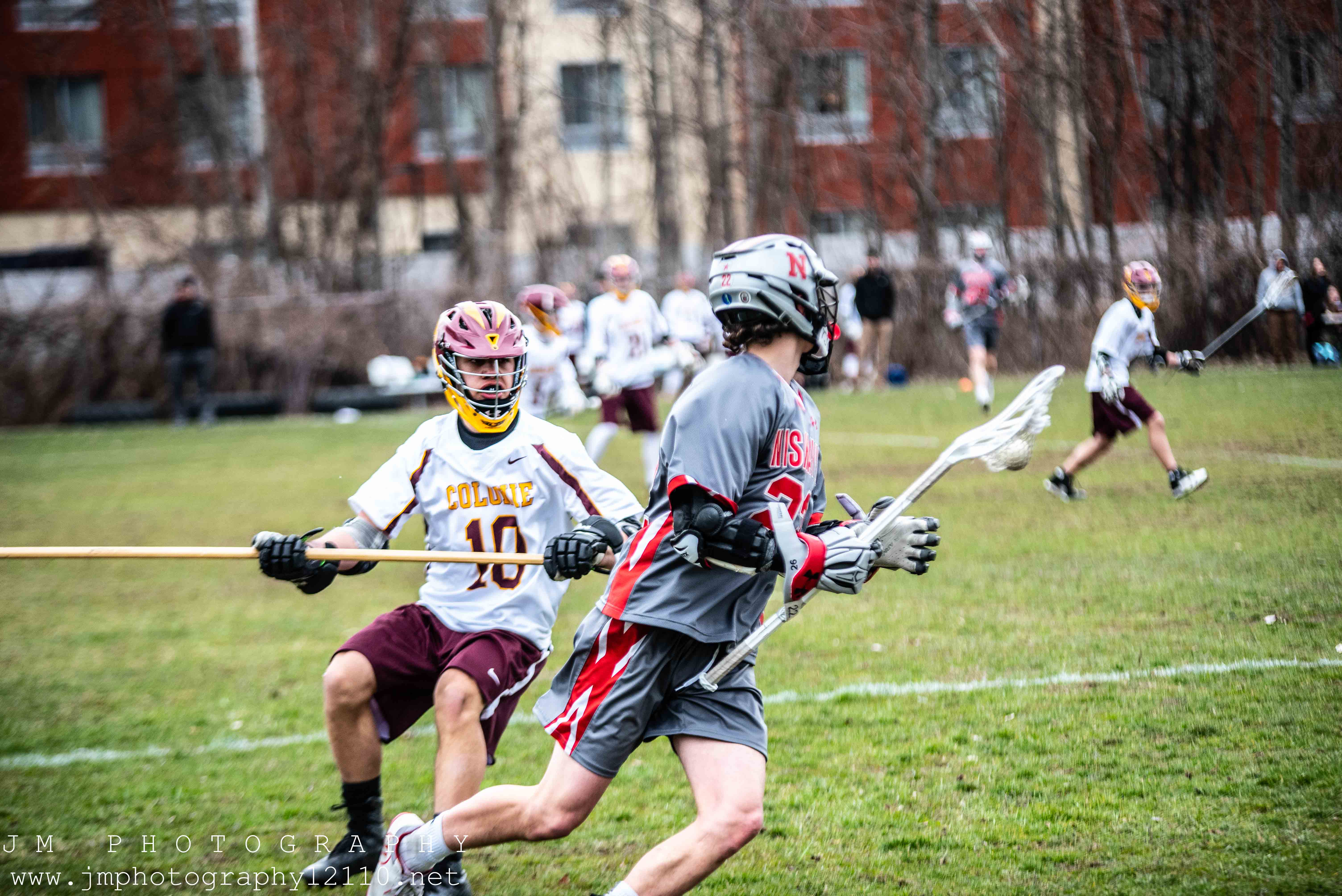 COLONIE — The Colonie Raiders were no match for the offensive powerhouse of Niskayuna lacrosse this afternoon with a final score of 25-2.
Niskayuna had a 17-1 lead at the half and continued to find the back of the net in the second half. 12 different Silver Warriors scored, led by Gabe Nish who had five goals and Finn McCollough, who scored four. Seven had multiple goals. For Colonie, Kenny Doan and Vincent Ieraci scored and Justin Loudis had 13 saves.
In their next game, Niskayuna will face off against Albany at home this Thursday at 4:15. The Colonie Raiders travel to Cicero-North Syracuse this weekend for a 1 p.m. game.
TROY — The Ballston Spa Scotties traveled to take on the Troy Flying Horses today in a conference game defeating Troy handily, 17-1. The Flying horses played a very aggressive defense game however their efforts were no match for the Scotties.
Joe McDonald, Zac Schuette and Sam Swingruber each had three goals for the Scotties. Schuette had four assists as part of a seven-point afternoon.
Troy was without starting goaltender Casey Episcopo who suffered a knee injury earlier today. He is expected to be ready in Thursday's game against Columbia says Coach Joe Bennett.
The Scotties take on Saratoga Springs next, this Thursday at 4:15 p.m.