Betts continues hot starts, Sox take finale from O's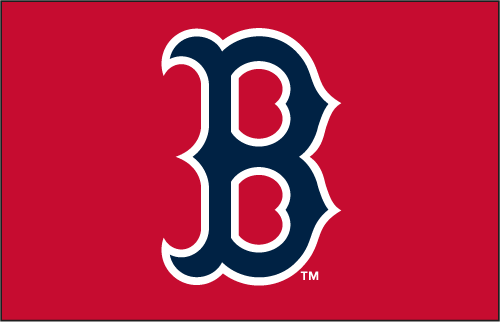 In a game that happens 3 days ago, but feels like a distant memory, the Red Sox looked to take atleast one game from the first place Baltimore Orioles. Singles by Xander Bogaerts and Andrew Benintendi would place runners in scoring position for Mookie Betts. Betts would stay hot at Camden Yards and hit a three run bomb to make it 3-0 in the top of the 1st. Hanley Ramirez would come up and hit a solo shot for the first back to back home runs of the season for the team. A Mitch Moreland solo shot and an Andrew Benintendi single would both plate 1 run to give the Sox a 6-0 lead in the 6th. Meanwhile Sox starter Eduardo Rodriguez shined, supplying 6 innings, no runs, 1 hit, and 7 walks. Rodriguez looked sharp but the only negative of his performance was his heavy walk number. Rodriguez walked 5 men in 6 innings, a hefty number that needs to lower if the Red Sox want continued success. Tensions would rise later as Sox reliever Matt Barnes would purposefully throw at Orioles third baseman Manny Machado, who the day before made a tough slide into second that some would classify as dirty, but would injure Dustin Pedroia in the process. Barnes would say he missed a pitch and it got outside but it was blatantly aimed for Machados head, he would move out of the way before it would clink off his bat. Barnes would get immediately ejected for his intentional throw at Machado. The Orioles would salvage back 2 runs before being shut down by Sox closer Craig Kimbrel, who came into the game to get the final out for a struggling Fernando Abad. Despite losing 2 of 3 to Baltimore the Red Sox still sit a half game back of New York for second place, New York has played one less game than the Red Sox this year. Following the road trip and a rainout yesterday, the Sox return to the Fenway faithful for a series with the rival Yankees. Tonight's starters are Rick Porcello |BOS|(1-2 5.32 ERA) VS Luis Severino |NYY|(1-1 4.05ERA).
THINGS TO WATCH FOR;
In the last game with the Orioles on Sunday, Sox Outfielder Andrew Benintendi went 5-for-5, becoming the youngest Red Sock to ever accomplish the feat. Benintendi broke Babe Ruth's record, Ruth accomplished it for the first time at 23, Benintendi did so at 22. Benintendi looks to continue his strong season and possibly win AL Rookie of The Year. His slash line currently sits at .361/.427/.458.
The Red Sox have been lacking in the home run department to start the season. Sitting last in the league in homers, only hitting 11 in 19 games. The Yankees on the other hand sit 7th with more than double that, clocking in with 26 bombs. Part of this has come to injury to 3 spot man Mookie Betts, but the team does however lead the league in batting average.
Sox shortstop Xander Bogaerts will remain in the leadoff spot for this game after leading off in the finale against Baltimore. This comes as Dustin Pedroia still sits sidelined due to the bag of his leg getting spiked on a slide by Manny Machado. Bogaerts went 2-for-4 in the leadoff spot on Sunday, while scoring twice.
OTHER NOTES;
Yesterday Sox third baseman Pablo Sandoval was placed on the 10-day DL with a right knee sprain. He will be replaced at the hot corner by Josh Rutledge.
LINEUPS;
Red Sox
1 Bogaerts
2 Benintendi (L) (ROOKIE) LF
3 Betts RF
4 Moreland (L) 1B
5 Ramirez DH
6 Bradley Jr (L) CF
7 Rutledge 3B
8 Hernandez (L) SS
9 Leon C
Yankees
1 Gardner (L) LF
2 Headley (S) 3B
3 Holliday DH
4 Ellsbury (L) CF
5 Castro 2B
6 Judge RF
7 Bird (L) 1B
8 Romine C
9 Torreyes SS