A different kind of 4-5-3 play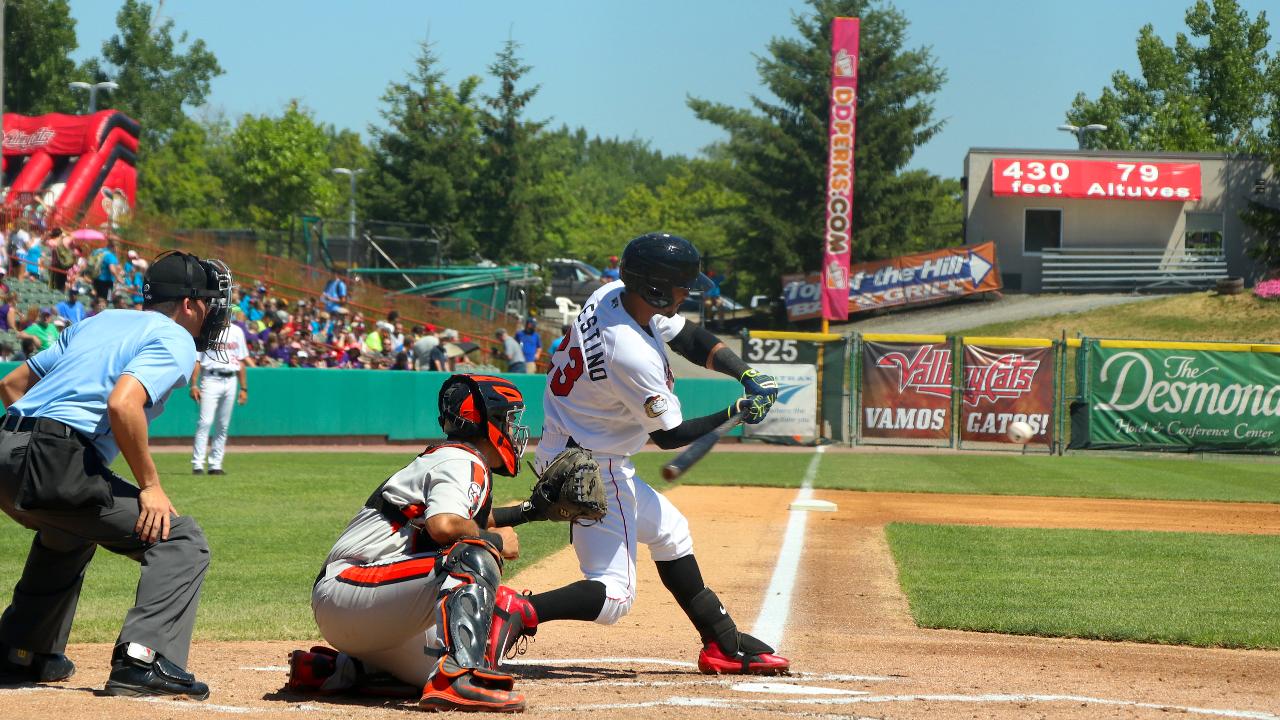 TROY — In baseball, the numbers 4, 5, and 3 together typically refer to a double play. That was not the case Monday at Joe Bruno Stadium.
The ValleyCats, playing host to area summer camps with a rare matinee outing, used a four-hit game from center fielder Gilberto Celestino to nab their fifth straight win and third against the Aberdeen Ironbirds, outlasting the Maryland club 7-3 in front of 3,444.
Shortstop Trey Dawson drew a walk to lead off the game for the ValleyCats. Following back-to-back hits from Celestino and Enmanuel Valdez, Dawson scored on a wild pickoff intended for Aberdeen first basemen Seamus Curran.
A Cesar Salazar two-run double plated the 'Cats second and third runs, respectively. Luis Encarnacion put the team's fourth run on the scoreboard with a sacrifice fly.
Celestino lined a two-run double to left field in the fourth inning. Off an Alex McKenna single, Celestino scored the ValleyCats seventh and final run of the afternoon.
ON THE MOUND
J.B. Bukauskas, on a rehab assignment with the ValleyCats, started the game. He allowed just a hit and struck out six in three scoreless innings of work.
Cody Deason, Austin Hansen, and Brett Daniels then each pitched two innings, allowing one run each.
Hansen was credited with his first career win because the lone run that came across against him was unearned.
With the win, the ValleyCats extend their lead atop the Stedler Division to 2.5 games over Connecticut and Vermont. Their next game is Wednesday in Williamsport, PA.